Most people aren't comfortable going solo. The idea of eating in a restaurant alone or seeing a movie without a partner or posse strikes fear into the hearts of men and women who are otherwise capable, autonomous folks. And these activities involve just a few hours alone time in a familiar setting. Imagine leaving behind everything you know and making your way through a foreign destination unaccompanied.
Mina Young Lee was born and raised in Virginia, but she didn't begin her career as a travel and nature photographer until she headed to Cali and picked up a professional grade camera. In 2013, she started backpacking — taking a trip through the Havasupai Indian Reservation. That one adventure was all it took to hook her on the outdoors. Now, she goes canyoneering, packrafting, and climbing on the regular. Often solo.
Over the past few years, Lee has driven across the country more times than she can count. She also rode across Vietnam on a motorcycle completely by herself in 2015 and backpacked most of Southeast Asia, exploring 15 countries. During these trips, she has slowed down enough to capture stunning photographs, and her Instagram and website are testaments to the power of her wanderlust.
In a rare free moment, Lee spoke with us about the importance of taking trips all by your lonesome, and dropped some solid guidlines for other vagabonds and wanderers — guaranteed to make your time on the road smoother and more enjoyable. Her expert advice is sure to help your next big solo adventure.
1. Keep Your Itinerary Open And Flexible
In any situation, even when I'm traveling with a group, I do most of the planning. But, if you're with other people, they might have other things planned. If you're by yourself, you have to take care of that on your own whether it's booking your tickets, booking your hotels, or figuring on what you're going to be doing. I don't usually plan everything thoroughly.
For my first backpacking experience through Europe, I just booked a round-trip ticket and then I bought a Eurail pass. Then, I just planned each city. As I arrived in London, I thought, "Where do I want to go next? Okay, I want to go to Paris." Then, I would book my hostel in Paris and then of to Paris. Once I'm in Paris, "Where do I want to go next? Okay, I want to go here next." Then, I'd just figure that out as I go along. I think that's what I do most of the time in solo travel, which is also nice because when you're traveling with other people you have to really take into consideration where they want to go? What do they want to see?
2. Stay Where You Can Meet Other Travelers
One of the things that's nice about solo travel is that you can do whatever you want, whenever you want. But as far as booking places, when I'm by myself, I tend to try to book places that have other travelers, so I can meet other travelers along the way. I found myself booking hostels a lot. And staying at hostels, you get into this travel vibe and there are other people that are also traveling, and you meet them.
When I was going through Vietnam on a motorcycle, I would go through hostels and then I would meet other people that were also riding their motorcycles through Vietnam. Sometimes, if our itineraries linked up, then we would ride together for a little bit and then go our separate ways. I think that's something that I do differently when I book. Whereas, if I'm with somebody else, we'd probably just get a hotel.
I think everybody when they're on a solo traveling experience is kind of on a different journey, and it depends whether they just really want that solitude or if they want to meet others. But, for me, meeting people on the road opened my eyes a lot, to a lot of things. And, you get to meet people from all over the world. Some of them are traveling with friends and stay in hostels, and some of them are traveling by themselves.
You realize when you start traveling by yourself and start meeting these people that there are actually a lot of people traveling by themselves, too. Like I've met a lot of people, especially from Europe that were doing their gap year. They had either just finished high school, or they just finished college, and they were taking that one year off to just travel to figure out what they wanted to do before they landed into a job or a career.
3. Do It While You're Young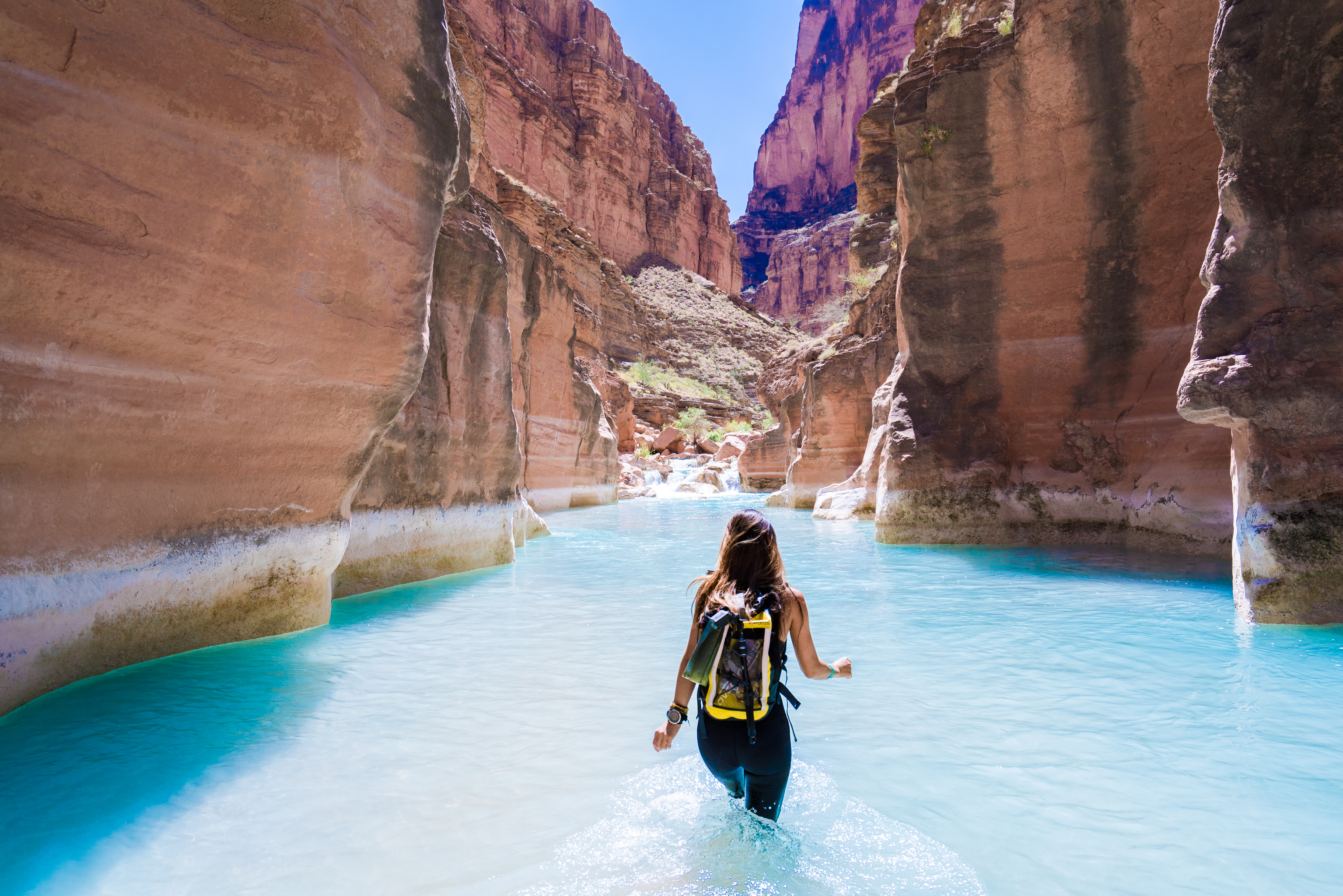 I wish that more Americans would do a gap year. Honestly, so many people get their college degrees in a subject that they never use. And, I feel like you should take that one year just to travel, see what's going on with the rest of the world and open your eyes without having any obligations.
You're going to school from kindergarten to high school and then you go jump right into college afterwards. For me, at that age, I had no idea what I wanted to do with my life. I think traveling opens those doors. "Okay, here's what's going on in the world and here's how other people live their lives and here are the different kinds of cultures that exist. Here are the different types of traditions."
You get to discover what you enjoy spending your time doing, what kind of difference you might want to make in the world.
I feel like those are important questions to ask before you jump into that career or get a degree and whatever. Meeting other people was super helpful. They're a community. And then you realize there's this whole world of travelers. And, you're kind of part of a community.
In your mid-twenties, maybe people are settling down in careers. In their late twenties, people are getting married. And by early thirties, people are having babies. And the crew that you used to have, or the people that you used to hang out with, they're all locked into these jobs and family lives. When they do travel, they'll travel a weekend at a time or a week at a time, whereas I'm living this life of just traveling almost full-time. And you meet other people that are also living that same kind of life. It makes you feel like, "Oh there's a whole other world of people that do the same thing that I do. This is an okay lifestyle, and it's not crazy. There's a lot of people doing it."

4. Embrace The Confidence
I think just stepping out of that comfort zone and saying, "I'm going to take a trip by myself, and I only have myself to depend on" is a brave step to take, and it is scary at first. I remember sitting on a train by myself and going from Italy to Switzerland on my first trip and being like, "Holy shit. I'm by myself. And I something goes wrong, then I only have myself to depend on." There's this sense of, "Shit, what if something goes wrong?", but there's also a sense of like, you grow the confidence to just believe in yourself.
And you can either be like, "Oh my God. Something's going to go wrong, and this is horrible. And holy shit, I'm by myself!" or it can be like, "You know what? I've got this and I'm totally capable of doing everything and all of this by myself." It grows a sense of independence that you don't really explore at home or in relationships or when you're traveling others. There's a lot of kind of dependence like "If I'm drunk at a party and somebody wants to take advantage of me, my friend will have my back," or something like that.
But when you're by yourself you're like, "Okay, I only am depending on myself," and you do start to grow this belief and confidence in yourself like, "Yeah, I can totally do this.", and then you start getting to the point where you're like, "I don't need a man in my life. I can do all this by myself." You grow that, I feel like a feminine and masculine side of yourself.
I don't know how it goes for males. For males, it's probably easier going to travel by yourself, because they're already masculine. But I feel like traveling by yourself does grow that kind of masculine side of yourself because you're like, "Yeah, I can depend on myself and I'm totally capable of doing things on my own. I don't need a guy to make a dresser for me."
5. Take A Ton Of Pictures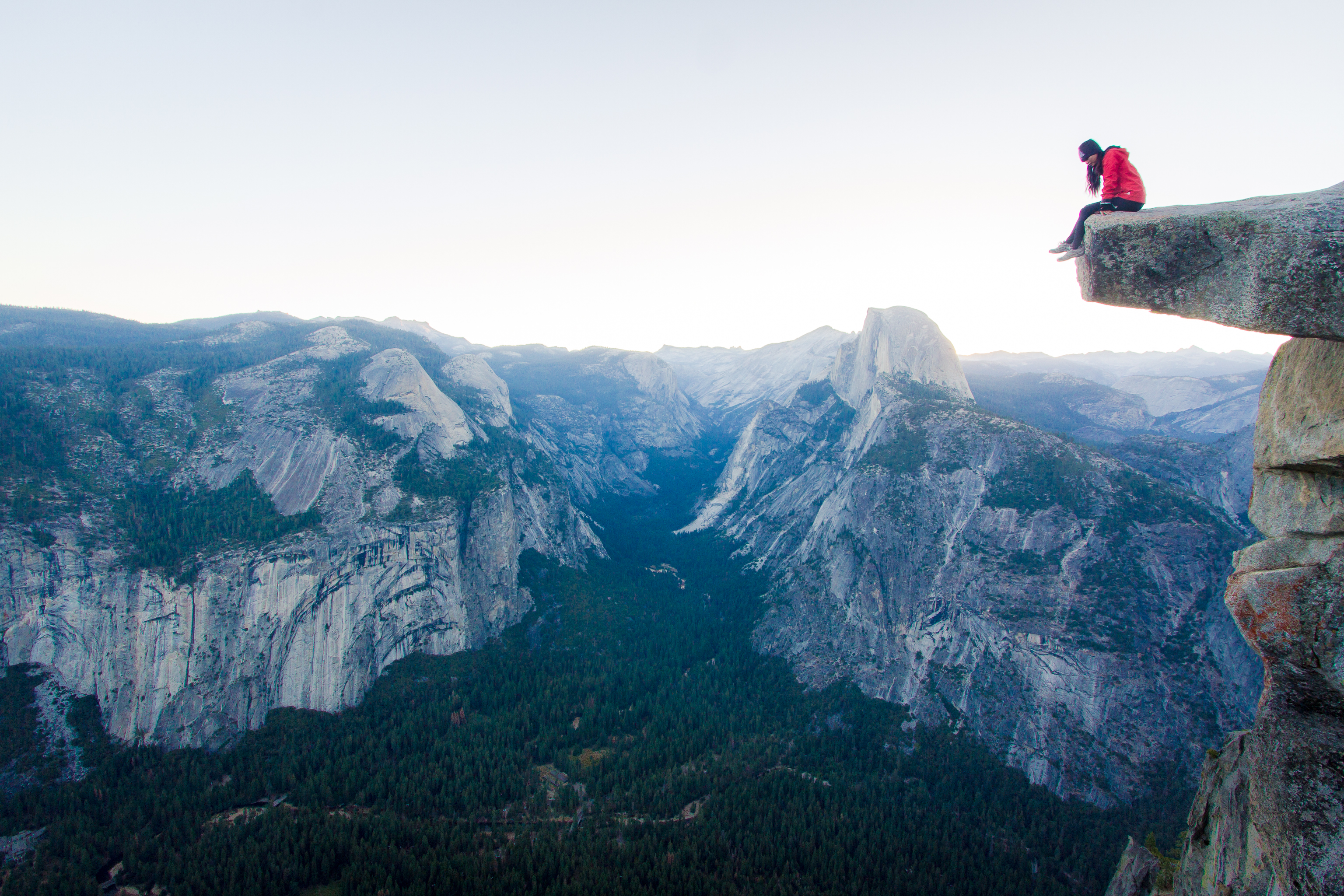 When I started traveling by myself, I was like, "I want pictures of myself while I'm traveling, too." I actually spent years modeling, and then, I got into photography. I was like, "Why don't I combine both?" Some of the images that you see on my Instagram are actually taken by me, of me. I'll set up a tripod and then I just go, "Oh, this is a nice frame, or this is nice scenery." I'll set up the tripod. Then I'll explore and do my own thing as if I'm just by myself, traveling by myself, exploring. I'll go back into the camera and be like, "Oh this was a nice picture," and then I'll pick that one. A lot of those pictures are actually taken by me.
If you want to take pictures of yourselves on your journeys, a tripod is a must. But, I mean, I see a lot of selfie sticks that work too. But for me, I saw it as something that I wanted to create art with too because I had that experience with modeling and photography. And I just wanted to see if I could create my own images while I travel. A lot of it is that some landscapes I find so beautiful but there isn't a sense of scale as to how enormous something might be. Putting a human in that image gives you kind of a sense of scale, too.
6. Put Away The Phone
I didn't really keep in touch with too many people back home. And I feel like, as you start to travel more, your circle of contacts actually seems to get smaller because, unfortunately for me, I'm not very good at keeping in touch with everyone. And the only person that I really kept in touch with was my mother like, "Hey I'm here, and I'm alive. Just so you know," and giving her updates on which city or country.
I feel that a lot of travelers when they're traveling it's an opportunity and a time for them to explore a different world. When I met travelers along the road, I didn't see a lot of them doing any keeping in touch with other people except maybe family or if they left a significant other back home. Then, there might be a Skype call here or there. But for the most part, I feel like when you're traveling, it's a time to kind of put away the phone and just be present and experience everything around you whether it's the people, the culture or activities that you're doing.
7. Meet The Locals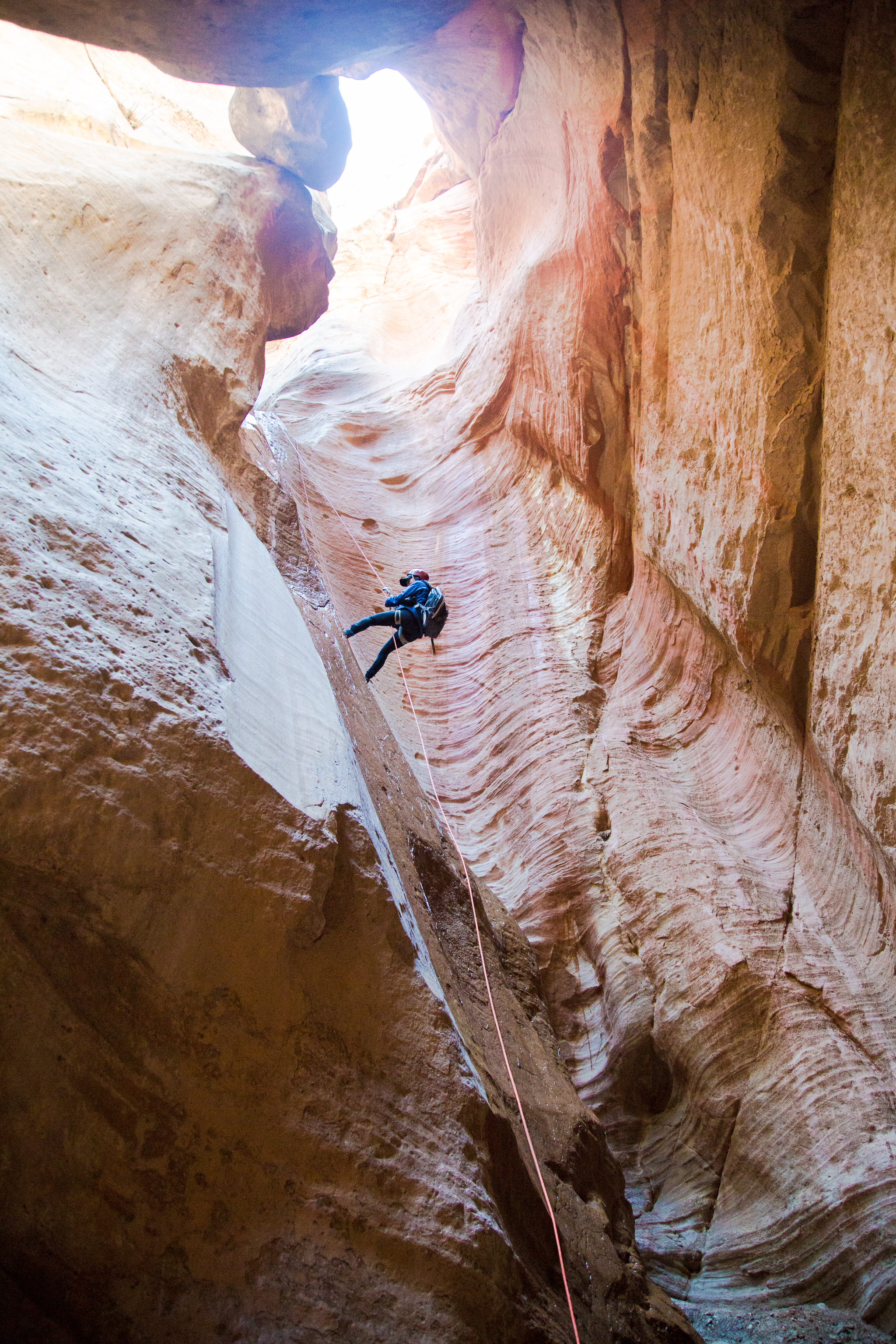 I feel like that's something that a lot of people actually don't do as much. Some of my most memorable experiences have been interacting with locals, and it's so interesting because most of these locals that I interact with don't speak my language and I don't speak their language. But, we find a way to communicate through gestures.
I mean, kindness is the universal language. Right?
You don't need words to have a very nice exchange with a local. And I remember when I was camping on a beach in Cambodia and we thought that there was nobody else around. But there were a few locals that I guess were farming coconuts, and none of them spoke English. I remember we were trying to get a fire started and we were having a little bit of trouble. There was an older lady that came over and she had the skin of a coconut. The inside of the skin of a coconut catches fire very easily and it's good tinder. She came over with this piece of coconut, spread it open, and then lit that and helped us with our fire. She just did that and walked away. We're like, "Oh, okay."
Later that night, there were these kids who came over and they were just curious about us. We invited them to sit with us by the fire. And, then, the older guy took off for a little bit before coming back with a huge coconut and a machete. He opened up the coconut and offered it to us to drink. I was the biggest coconut I have ever seen in my life. It was like three times my head, but it was delicious. And then I was like, "Oh, I want to give them something in return." I remembered I had tea, so I made some tea for them and shared it with them.
That was our exchange for that night. And then the following night, they came over again and they brought some meat to cook over the fire to feed us. And we were like, "Oh, my god." We couldn't really communicate other than hand gestures and like maybe pictures and stuff, but we just had this nice exchange.