For all the bad things that the world has to say about millennials, we sure as hell don't get enough credit for our entrepreneurial spirit. The internet has made it possible for people to maximize their income in totally new, innovative ways, and our generation is at the forefront. Taskrabbit lets you sell your physical skills wholesale, Etsy helps visual artists create their own DIY lines and aesthetics, Soundcloud and Youtube allow musicians to rack up advertising dollars and gain exposure without the help of managers or labels.
And, if you have nothing else to give, AirBnB lets you sell your very own living space back to the world. In a way, it's the simplest possible way to earn extra cash. Do you have a bed? Okay then, let's charge for it! And with that low barrier of entry, AirBnB can actually help users achieve short-term financial goals — like getting out of credit card debt, learning responsibility for their homes, and even encouraging the same kind of bold entrepreneurship that led to the foundation of the company.
Last month, in a last-minute ditch to pay off one particularly painful credit card (the 20% interest rate was killing me), I decided to start renting out my place on the weekends, when I was out of town. I snapped a couple pics, put the listing up, and waited for the guests — and dollars — to roll in.
Well, roll in they did, but along with that sweet sharing economy cash came responsibility, cancellations, cleaning fees, and necessary upgrades. You see, once other people began staying in my home, their feedback gave me renewed insight into the things I could improve upon. It was sort of like being a short-term landlord — and it was a lot of work.
As I slowly figured out the game of creating an appealing place for a stranger to stay in while they explore a new city, I realized that getting your apartment AirBnB ready is no easy feat. So, I made a handy guide for anyone coming after me, so you can hopefully avoid some of the pitfalls, exhaustion, and disappointment I faced early on, by taking care of these elements right away.
Invest in several sets of nice, sturdy sheets
I quickly learned the most labor-intensive part of being a host was getting the sheets changed on my bed, so I could sleep on clean ones. Getting home super late from a couple trips without any clean sheets available was all it took for me to invest in several pairs of high-quality sets. All it took was photographing my own bed to see that the flimsy, on-sale Target set I'd scooped up after I first moved to LA might be okay for me, but weren't leaving the best impression on other people.
I considered that this probably didn't just apply to people looking at my listing, but any guests I might be inviting to share the bed with me. I've been obsessed with this Brooklyn-based company called Brooklinen ever since discovering them back when I lived in New York. The colors are crisp and basic, the company is always having sales, and they cut out the middleman of wholesale markups to get you the product directly from manufacturers. A basic set will run you just $99, and if you prefer a slightly higher thread count like me, the luxe version begins at $198. Get some here.

Invest in a solid, comfortable bed — and a futon
Yes, I'm aware both of these first two tips begin with spending money, not earning a profit, but I used the first few deposits from guests to help spruce up my bed, and it meant I could charge way more in the coming weeks. Like the sheets, I had cobbled together a cheap bed for my initial setup in LA, and while I'd grown used to it, the feedback from guests made it clear I needed to upgrade. After doing a little research, I went with a Casper mattress, because I adore a soft, marshmallow-y bed. The ability to name-check the mattress in my listing definitely got me more attention, and my own back has been thanking me ever since I got one.
In the meantime, it's probably a good idea to swap out one of your couches for an affordable Ikea futon, which will let you potentially house extra guests. You can literally get one for under $100. A queen-sized mattress from Casper runs about $950, but look out for special sales throughout the year. Get one here.
Find a way to shield your personal identity and contact info
Obviously, my guests needed to get in touch with me, but giving out my personal cell phone number to perfect strangers didn't quite sit well with me. While most of my guests were lovely, I wanted a bit more privacy. After doing some research, I found this app called Burner that lets you set up a second phone number to use out of an app on your iPhone or Android. You can do a week trial to get used to the system, with a limited number of texts and calls on the secondary line, or subscribe for an easy $5 a month. The peace of mind was immediately worth it for me.
If you want to get really technical, the app even offers a service called HostBot designed specifically with AirBnB in mind. Learn more about Burner here.
Come up with a key system
https://www.instagram.com/p/Bdkvwh7n1Vx/?tagged=lockbox
While I started by leaving my keys in the ever-so-DIY space between my screen door and my front door, this obviously isn't a great security measure. Finally, I invested in a lockbox system for key handoffs. You can get a great one for just over $20 on Amazon.
Get professional pictures taken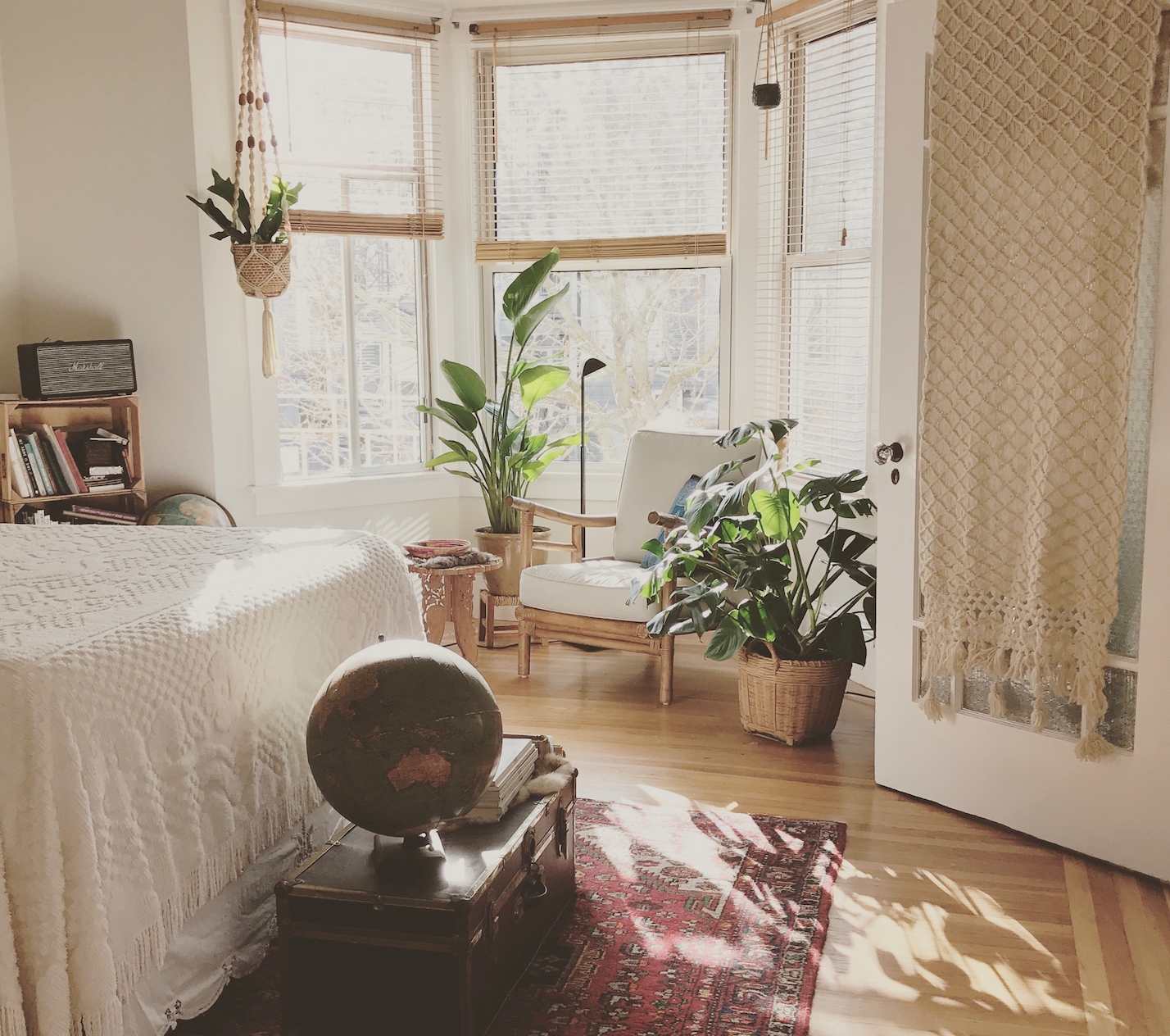 While the quick pics I snapped on my iPhone were okay for starting out, I quickly noticed that other listings looked so much more professional than mine. For this very reason, AirBnB offers a built-in professional photo shoot, paying the photographer based on the size of your place, and taking their fee out of your next couple listings. It's a painless way to make your apartment look magazine ready. If you're already a host, check under the listing details for the option to have professional photos taken through AirBnB. Price varies based on size.
Get a cleaning guy
Though I do my best to keep my apartment clean, and definitely give it a once over before I left for a trip, eventually the inevitable happened: I didn't get it clean enough. After a super busy day at work, I hopped on a flight that night and crossed my fingers I'd get a chill guest. I didn't. The resulting fall out led me to what I should've already set up: A professional cleaner. I was lucky enough to get a recommendation through a friend, who found a great guy off a cleaning app and eventually started working directly with him to cut out booking services.
If you don't have that luxury (yet), apps like Handy and Tidy can hook you up with a vetted professional. I pay about $50 for two hours of cleaning, which works great for my small one bedroom. Make sure to shop around for competitive rates.
Hide or secure your valuables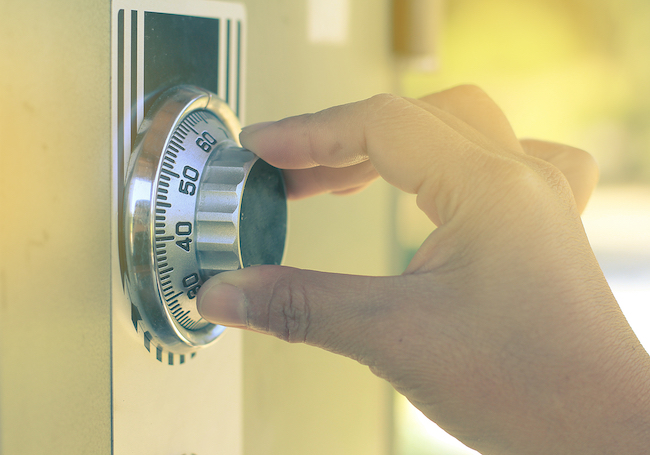 Luckily for me, I don't really have a lot of things that are extremely valuable. My most prized possession is my laptop, and I always bring that when I'm traveling. But if you are more adult than me, and have some things in your place you'd rather lock out of sight, there's a ton of options that are both sleek and discreet. Here's a good list of home safes.

Trust your instincts when it comes to saying "No"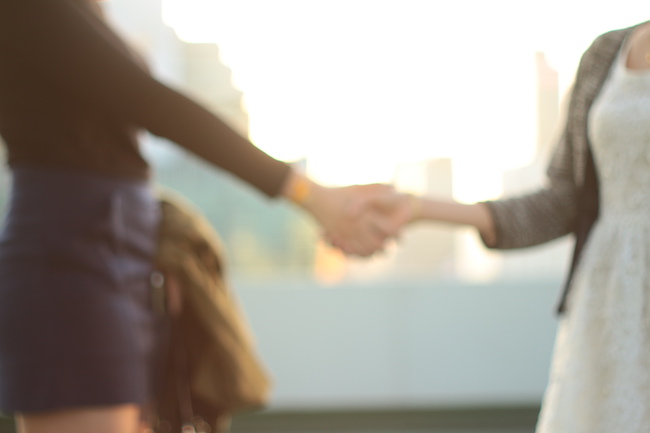 Sometimes I would get a request for a guest, and just feel wrong about it. The one time I ignored these instincts, I came home to my apartment completely trashed and smelling of cigarettes. That was the last time I ever ignored my gut instinct when it came to who I let stay in my home. All the accouterments to get your home up and running are great, and you can do your best to set up safety precautions and keep things clean, but your biggest asset is still your own intuition. (Assuming your intuition isn't racist or sexist or ageist — all problems the app has struggled with.)
Once I had all these elements in place, I was able to rent out my place safely and efficiently, for a great rate, and paid off that pesky credit card right before January 1. Not too bad… for a millennial.