Figuring out a budget for a trip is a hard task. There's a lot to consider — from transportation, where to sleep, the food you want to eat, and, of course, how much you want to party. Some of those expenses are fairly fixed, depending on where you choose to go. Others can vary wildly, depending on the season, destination, and even unforeseen events like, say, a virus spreading around the world. It can all be dizzying.
That's where we come in. We're here to help you figure out how much it'll actually cost to take a dope vacation this year. Let's look at this from the point-of-view of getting a small windfall from something like your tax refund. Since the average refund is around $2,700, we can easily plan out a trip with that amount and, in most cases, still have plenty of cash left over for the ol' savings account. In fact, we're going to argue you can easily take two trips with that amount of money — one inside the country and one outside of it.
Below, we're going to break down two party-centric trips (it's almost sprrraaaang breaaaaak after all): One in the U.S. to a small college city and one to Europe's party capital. We'll call out flight prices, hotel rates, what to expect to pay for food over a week, where to find great food and drink, and how much you'll actually spend from that sweet, sweet tax refund this year.
ITINERARY I — DOMESTIC TRAVEL
SAMPLE DESTINATION: COLUMBUS, OH
Why Columbus?
Not only did Columbus make the 2020 Uproxx Travel Hot List, but it was also one of this writer's favorite and most surprising trips of 2019. Columbus has a killer culinary scene that jumps out right away. There's a deep heritage of multi-cultural migrant cuisines at play across the city. Ohio has the third-largest population of refugees in the U.S., which, in turn, brings a wealth of possibilities to the food scene.
Another perk is the relative walkability of the central and downtown areas. Even if the points you're connecting aren't walkable in Columbus, they're sure to only be a short Uber or bus ride away, making the best the city has to offer very accessible.
Lastly, this city knows who to party. The multiple colleges in town mean that late-night parties are the norm and prices stay shockingly low. How low you ask? Think $1-vodka-and-sodas-at-college-bars cheap.
Average Roundtrip Flight Prices: $225 roundtrip from the West Coast with a carry-on.
Where To Stay?
Columbus has some great options for sleeping across the board. If you're into staying in Airbnbs, you can score a whole apartment with all the bells and whistles (and centrally located within walking distance to bars, breweries, and cultural spots) for as little as $32 per night. If you're staying for five nights, that's an easy $160.
On the other hand, Columbus has a long list of great hotels that are very centrally located. Spots like Canopy by Hilton offer luxe digs, a dope rooftop bar program created by the writers of the Cocktail Codex, and a restaurant scene that's so good it pulls in the locals alongside visitors. Of course, it's not cheap. Expect to pay close to $175 per night, which, at five nights, is $875.
That may seem steep. But consider this: $225 and $875 is only $1,000. If you're dealing with a $2,500 tax return, that leaves you $1,500 to play with for food, drinks, and fun.
Average Hotel Costs: $160 to $875 depending on which path you choose.
Where To Eat and Drink?
Your first stop needs to be North Market. This is where you can really get a sense of the depth of Columbus' food scene in one convenient spot. Nepali momos are next to Senglese stews which are next door to Polish pierogis right beside bespoke ice cream stands and so on. Plus, if you're staying in an Airbnb, there's a full-on farmer's market at play, so you can stock up for cooking back at your place. Still, prices are relatively inexpensive. A meal of Nashville hot chicken in the market will run you $11.50 which gives you a couple of pieces of delightfully spicy chicken with two sides.
Again, given that this is a college town, there are plenty of places to grab a slice of pizza and beer all over the Short North, the artsy downtown area with tons of restaurants, bars, and galleries. You can generally grab a slice of well-topped pizza for $4.50 from places like Mikey's Late Night Slice, which makes for an easy lunch or post-bar snack.
If you're looking to go a little fancier, head to High Street in Short North for dinner at Hubbard Grill — which offers a spectacular farm-to-table dining experience. Their mains range from $19 to $40 with smaller plates clocking in closer to $12. They also have a serious beer list that highlights the wonders of the iconic Columbus craft beer scene and superior brews from the U.S. and Europe. Expect to drop at least $40 if you sit down.
Speaking of beer, Columbus is renowned for its craft beer scene. And it lives up to all the hype. There are more than 50 craft breweries in the city and a fair amount of craft breweries and beer bars are centered around High Street and Short North. Closer to downtown, spots like Wolf's Ridge Brewing offer the perfect Columbus neighborhood brewery feel with a great indoor/outdoor seating area and quality brews on tap. Expect to pay between $4 and $8 for a glass of the good stuff. And if you really want to party, hit up BBR Restaurant after ten on a weekend night. It'll be wild, trust us.
Meals + Drinks Budget: Let's say $50 per day on food with one splurge day of $100 and a $50 per day, ahem, party budget. That's $550 for five nights in the city.
Iconic Experience
Let's keep on the beer train in Columbus. We're not being hyperbolic when we say Columbus has one of the best craft beer scenes in the country. The beer scene is so deep that international craft mega-brewer BrewDog decided to open up their U.S. operations in Columbus with a beer-themed hotel to boot.
Located in the southeast suburbs of Columbus, The DogHouse is everything a beer lover could dream of. Yes, there are taps in your room. There's even a beer fridge in the shower. The whole stay is centered around you living in a working brewery, taproom, and beer garden. There's nothing quite like it in the beer world and it's a damn good time for a night or two.
Average Cost: $172 per night plus all the beer you can drink from your very own in-room tap.
Average Total Cost Of Trip: $1,647 if you stay at the Canopy by Hilton for four nights and the DogHouse for one night. $1,075 if you stay at an Airbnb for four nights and the DogHouse for one night.
ITINERARY II — INTERNATIONAL TRAVEL
SAMPLE DESTINATION: BERLIN, GERMANY
Why Berlin?
If you want to truly let go, party for 72-hours straight, find a dope food scene, indulge in rad art and film, find some easy sex, good drugs, and serious history on the streets, there's no better spot than Berlin. Berlin really does kind of have it all if you're looking for a quick getaway where you can leave it all behind.
The kicker? It's still dirt cheap by average western European standards. You can grab a .5l of cold beer from a corner shop for around $2 a bottle and drink it on the streets. A perfectly made falafel from a Lebanese food stall will set you back about $3. All of this makes Berlin one of those places you just have to get to and the rest will take care of itself.
Average Roundtrip Flight Prices: $500 roundtrip from the East Coast with a carry-on.
Where To Stay?
Berlin's accommodations are notoriously cheap. Spots like Hotel Indigo Berlin East Side Gallery will set you back $120 per night — that's basically half the price for the same hotel in London or Paris. That's with a view of the river and the whole East Side Gallery, which is about a mile of the old Berlin Wall that's been covered in art. The hotel was just opened and all the rooms are plush. There's a killer rooftop bar with live tunes and a decent cocktail program. It's also walking distance from some of the dopest partying neighborhoods in the city.
Another great ripple at Hotel Indigo is something that looks like an art installation at first glance, but is actually "Clues to the Neighborhood." Each "clue" gives you a unique multi-sensory experience in Berlin — all of which have been curated by locals — for you to visit, in case you're looking for a little inspiration. Also, don't skip the free breakfast spread every morning, it'll save you spending on an extra meal every day.
Likewise, you can grab an Airbnb for around $25 per night for a private room in most neighborhoods around the city. Hostels are going to run you about the same these days for a dorm bed. But why do that when you can get an Airbnb for basically the same price?
Average Hotel Costs: Five nights at a spot in the Hotel Indigo range will set you back $600.
Where To Eat and Drink?
If you're on a budget, Turkish, Sudanese, and Lebanese kebab and falafel shops are your best bet. A shwarma, doner kebab, or falafel sandwich is going to set you back $2 to $3. If you want a whole plate meal, expect to pay $5 to $6. There are so many around the city, they're impossible to miss.
There are also two rad market halls to grab a meal while you're in the city. Arminius-Markthalle in the northside neighborhood of Moabit has a great butcher and a small selection of produce and foods. There's also a poutine truck, a Pilsner Urquell fresh tank bar, a craft beer bar, and BBQ joint, a fish and chip house, a Peruvian ceviche joint, and one of the best Neapolitan pizzerias in the city. You can also snag a lunch special from the German restaurant in the back corner for about $9. That'll get you a huge schnitzel and fries that you'll be hard-pressed to finish.
The second food hall is Markethalle Neun. It's a bit more upscale and about 25 percent more expensive. But you can get killer barbecue, craft cocktails, and sip on champagne while downing raw oysters.
If you're looking for the truly Insta-worthy food spots around Berlin, check out Berlin Food Stories for everything you need to know about food in the city.
When it comes to drinks, the world's your oyster in Berlin. Look for corner shops called "Spätis." Think of them as bodegas in New York. They're everywhere and sell beer for about two bucks a bottle. You can check out Berlin's cocktail scene in this year's Uproxx Travel Hot List. And, you can check out Berlin's phenomenal beer scene by listening to the One More Road For The Beer Podcast's episode about the city.
Meals + Drinks Budget: Let's say $25 per day on food with one splurge of $50 over five days. Plus, realistically, maybe $200 to spend on "fun." That's a total of $375.
Iconic Experience
A night in Berghain is a must. Berlin may not have birthed techno but it is now the heart and soul of the genre. Berghain is a den of sin at the center of it all. There are multiple floors with multiple vibes. You will see people opening taking drugs, having sex, and getting into all sorts of mischief. This is where the 72-hour party people play.
A word of warning, there's a very strict "no camera" policy. If anyone sees you whip out your phone and snap a photo, they'll make you delete the photo and throw you out. And that'd be a shame after you likely waited in line for two hours to get in.
Average Cost: It just depends.
Average Total Cost Of Trip: Let's just assume you're kicking it at a hotel. That's $1,475 for a killer five days in Berlin. Maybe take another $250 just in case you have too much, ahem, fun in those dark clubs.
GRAND TOTAL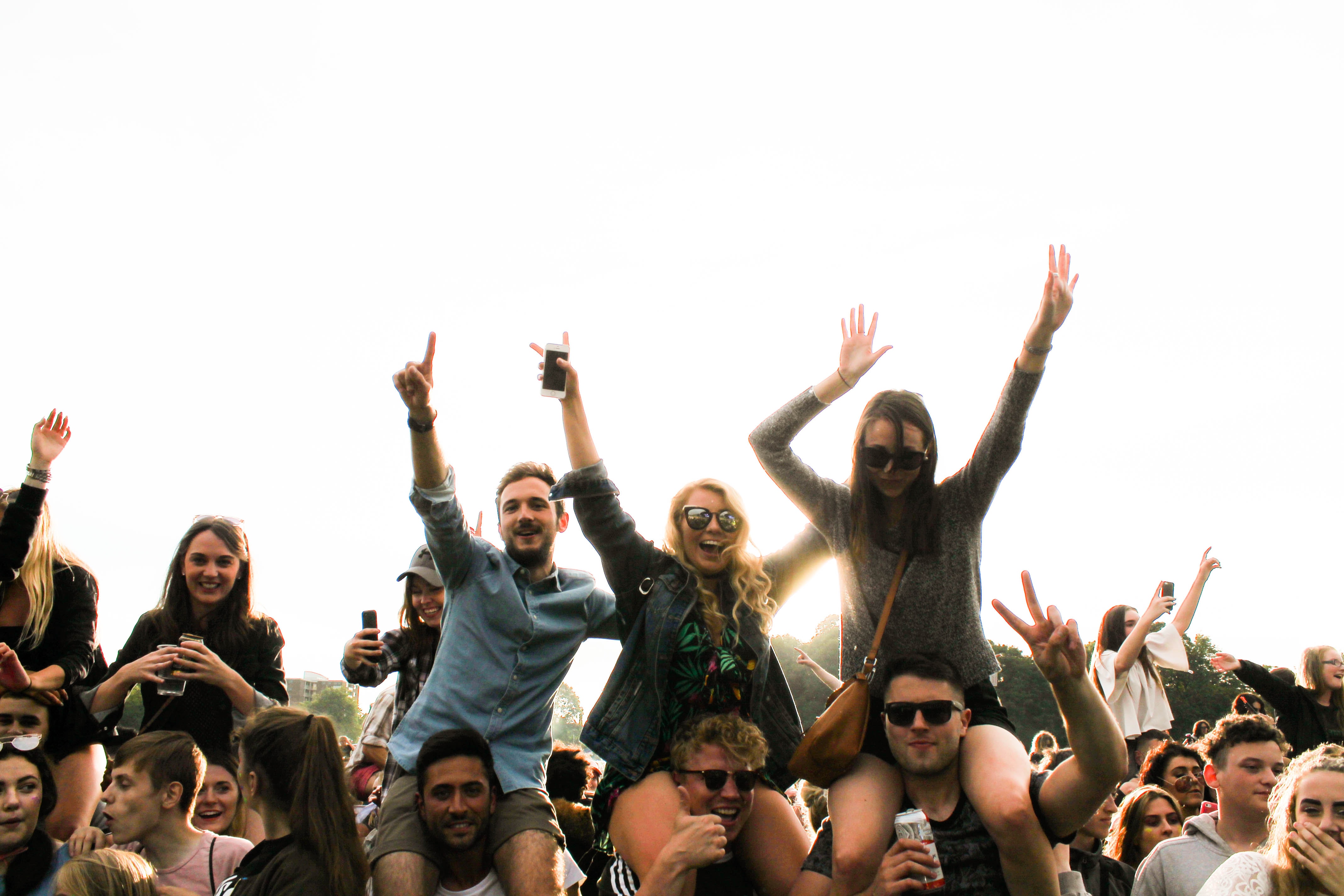 Let's say you take the Airbnb path in Columbus, OH, and the hotel path in Berlin. That's $1,075 and $1,475 respectively or a grand total of $2,550. Given that the average tax return is $2,700, that leaves you with $150 for recovery from all the fun you're going to have while you're on the road this year.
If these destinations aren't right for you, know that most US smaller cities and European capitals can be fully enjoyed for a similar price. And with flight tickets impossibly cheap right now, this is the time to buy.
In 2020, you can make smart budgeting moves while living big. We just gave you proof.