When I ranked Starbucks' full summer drinks lineup last week, I knew it was late, but I wasn't under the impression that just one week later Starbucks would drop its fall drinks lineup. I thought for sure that Starbucks would at least wait until September (summer is still rolling!) before trying to force-feed us pumpkin spice. I mean c'mon, temperatures across the country are still sitting between 80-100 degrees Fahrenheit — spicy autumnal flavors don't taste right while you're still wearing swim shorts, bikini tops, and cranking up the AC.
Well, season be damned, I'm determined to not be late this time — which is why I tried all four of Starbucks' new fall drinks, including the legendary Pumpkin Spice Latte, as well as the Pumpkin Cream Cold Brew, and the brand new Iced Pumpkin Cream Chai Tea Latte, and the Iced Apple Crisp Oatmilk Shaken Espresso, all on drop day. Beginning today, you can roll up to a Starbucks nationwide and grab any of these fall-flavored treats. But how many of them are actually worth the pull-up?
We're going to break it down in this in-depth review and ranking of each flavor. Happy Halloween and we hope you have a great Thanksgiving (see how f*cking weird this is — IT'S TOO EARLY!). Anyway, let's dive in.
4. Pumpkin Cream Cold Brew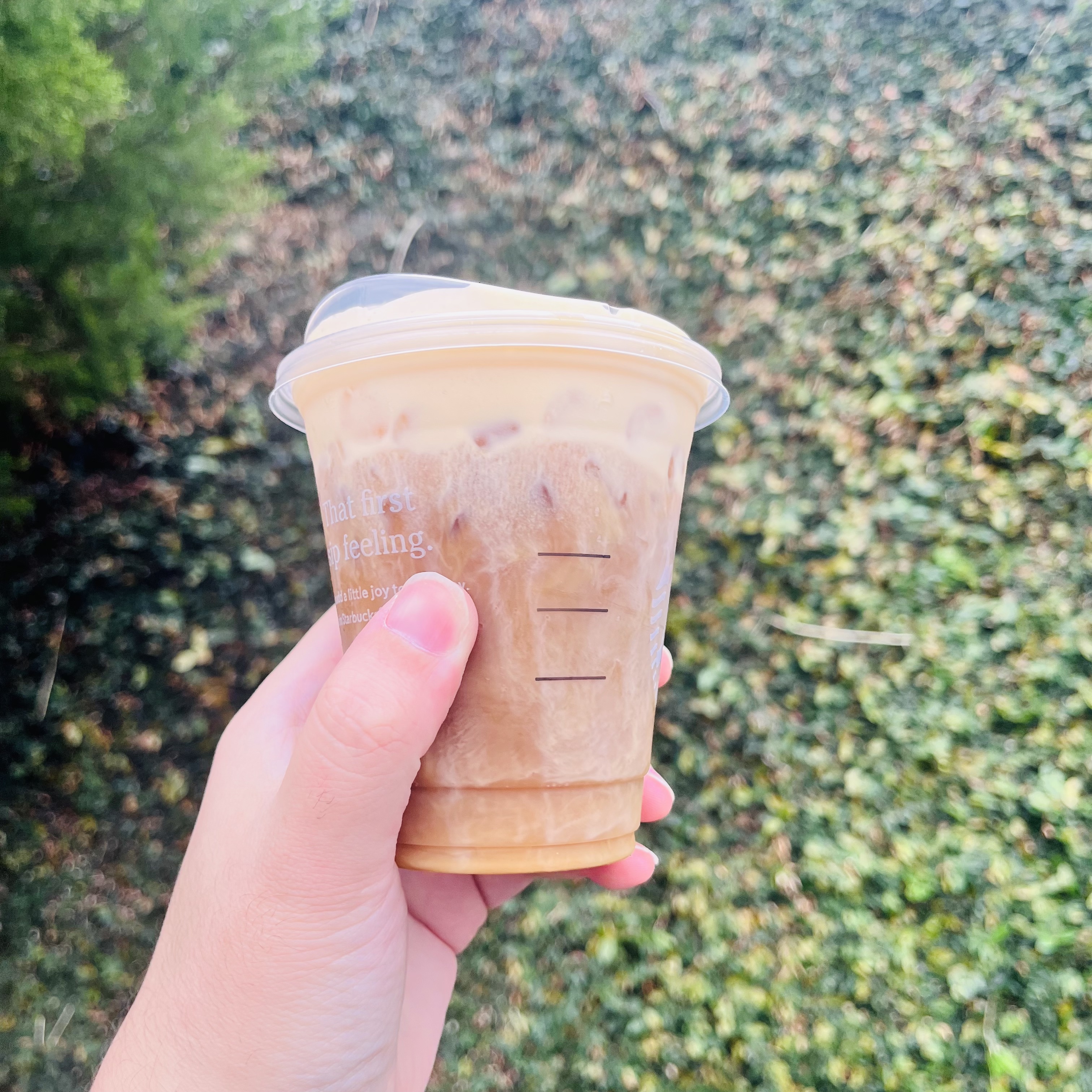 Tasting Notes & Thoughts
Cinnamon and nutmeg dominate the flavor here with a soft silky mouthfeel and mild roasted coffee notes on the backend. Truly, it was hard to name even one of these drinks the least essential, they're all pretty solid, but if I had to pick (which I do) it's this one.
Is it possible that Starbucks' fall drinks lineup is its strongest? I think so. When the bottom tastes this good it's a testament to the quality of Starbucks' pumpkin spice sauce.
The Bottom Line:
If your go-to drink is already a cold brew coffee, definitely give this drink a taste, it has a nice cinnamon-forward and that familiar silky cold brew texture.
3. Apple Crisp Oatmilk Shaken Espresso
Tasting Notes & Thoughts
Buttery and toasty with some tart green apple notes, a hint of sweetness, and a rich and creamy body. The Apple Crisp Oatmilk Shaken Espresso is a brand new drink in the Starbucks lineup and I think it's a great addition that reflects the season, without tasting like something you're used to.
It's the only drink on the fall menu that doesn't rely on pumpkin so if you have no love for pumpkin spice but still want something that captures the vibe of the fall season, this is your drink.
The Bottom Line:
Tart, fruity, rich, and creamy, the Apple Crisp Oatmilk Shaken Espresso is tailor-made for people who aren't interested in pumpkin spice but still want a fruity finish to their iced espresso.
2. Iced Pumpkin Cream Chai Tea Latte
Tasting Notes & Thoughts
A soft and creamy body makes way for a mix of cinnamon, nutmeg, cardamom, allspice and vanilla with a hint of earthy black tea bitterness. It tastes like autumn in a cup. The Iced Pumpkin Cream Chai Tea Latte is another brand-new drink in the Starbucks lineup and I was very very close to giving this drink the top spot.
The only reason I didn't was because I feel like this drink is just a bit too sweet and creamy so much so that I would consider adding a shot of espresso in here to balance things out. Without a doubt, that hack would make this drink my number one pick, but I didn't feel it was fair to hack a drink and name it number one, so it'll have to live in second place.
The Bottom Line:
Add a shot of espresso and you'll deepen the flavor and complexity of this drink, making it the best Starbucks Fall menu drink, hands down. With the stock recipe, it's very good but a bit too sweet for me to say it's the best.
1. Pumpkin Spice Latte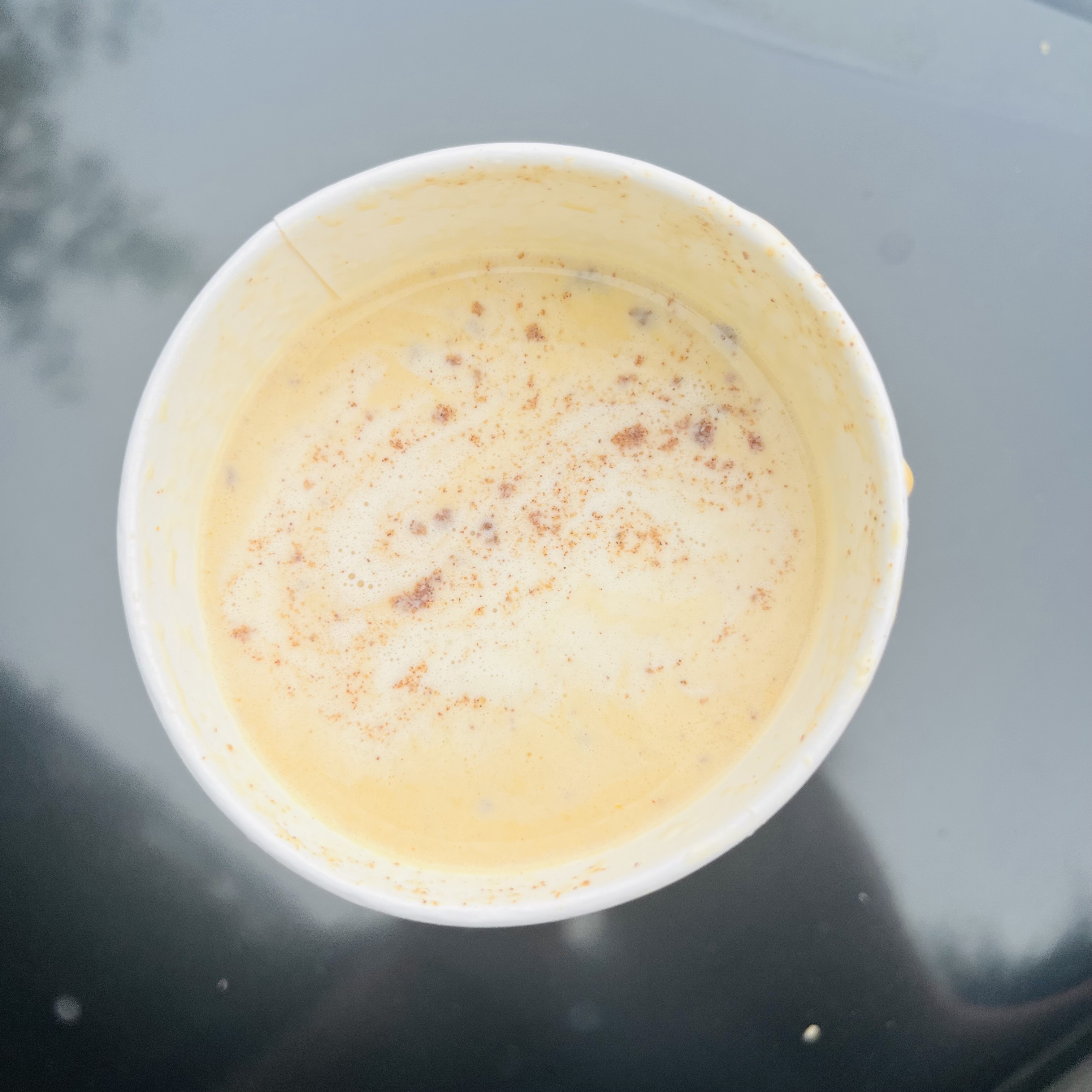 Tasting Notes & Thoughts
The Pumpkin Spice Latte tastes like pumpkin pie in a glass (or in this case, paper cup). It has a perfect balance of cinnamon, ginger, nutmeg, and allspice flavors that start sweet and end spicy. The espresso helps to balance out the sweetness and add bold roasted coffee bitterness. The strength of this drink is its balance, it's never too sweet, too spicy, or too bitter.
Does it feel incredibly lame to name it the best drink on Starbucks' fall menu? Yes, but I think it just might be Starbucks' best drink, period. The drink is available hot as well as iced, so if you feel weird drinking a Pumpkin Spice Latte when it's still f*cking 85 degrees in the dog days of summer, get it iced!
The Bottom Line:
There is a reason pumpkin spice-flavored drinks are even a thing, and this is that reason. Starbucks kicked off the trend and they're still the best to do it.
Find your nearest Starbucks here.