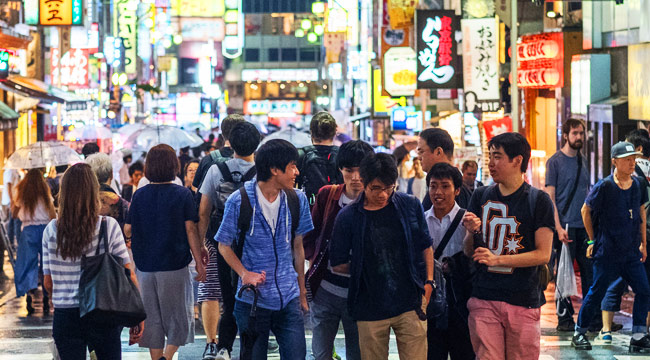 There's a laundry list of reasons to visit far-off cities. We're drawn in by the smells of street food, skylines full of architectural wonders, bars and restaurants bubbling with denizens, and the art and music scenes reflecting that moment in time. A city is a visage of how a group of people sees itself and wants to be perceived on the world stage. But, there's more than that. There's also the messiness of life and people — meaning personal safety is 100 percent part of the equation when we decide where to live or travel.
The Economist started following personal safety in major cities around the world with what they call a 'Safety Cities Index.' And while their findings tend to mirror all those 'best places to live' and 'happiest cities on earth' lists, their metrics feature a much more intense depth.
This year's list went deeper than previous iterations. It looks at safety according to aspects of city life like "gender safety," new risks of urban terrorism and civil unrest, and digital safety as part of its 49 separate indicators. They looked at not only whether or not women are safe from rape but added female homicide and took into account the underreporting of sex crimes against women (often based on different countries having very different definitions and laws around rape and sexual misconduct). The indicators also adjusted for the growing threat of civil unrest leading to rioting across parts of the world. What we're getting at here is that this list isn't just about which city's denizens are making the most money and living the easiest lives. While those are factors, The Economist's metric also measures the darker side of our existence.
Of the 60 major cities examined by the 'Safe Cities Index 2017,' the major US cities that were eligible landed around the middle with none making it into the top ten. According to the Index, a large part of that is due to the "decaying state of infrastructure" the US is facing and a lacking in some general civil safety issues (cough, cough, health care … cough, cough, gun violence). Which is all getting much harder to argue with these days.
All of that aside, the list offers a glimpse into the safest places to live and visit. So set aside those fears and get ready to explore somewhere new (or rediscover an old favorite).
10. Zurich, Switzerland
Switzerland's city by the lake is a postcard-perfect locale with church spires, restaurants devoted to melting cheese on things, and a kicked back atmosphere. Zurich is the sort of place where a good life can be easily lived amongst the beauty of stunning alpine nature.
https://www.instagram.com/p/BaHzlqbhUyR/

9. Hong Kong, China
Hong Kong is a massive city of over seven million people split between the mainland's Kowloon and the island of Hong Kong (with several other islands nearby). The city is an autonomous part of mainland China and retains a strong multicultural vibe. That translates to amazing food, a killer nightlife, and just about everything else you could want from a city this-worldly.
https://www.instagram.com/p/BaJ3vjglaE5/
8. Stockholm, Sweden
Up around Sweden way you'll find Stockholm — another city that's gorgeous to look at, fun to stroll around, and easy to fall in love with. The seaside city sits on one of Sweden's most expansive fjords — so fjord-side? — which offers an immense amount of natural beauty to enjoy alongside the buzzing energy of city life.
7. Sydney, Australia
Wait a minute. This is another waterfront town. Are cities on water inherently safer? Maybe it's the fact that you can escape by sea as well as air and land that makes them safer? Anyway. Sydney is Australia's biggest cosmopolis and boasts the culinary and cultural capitals of the island nation. It's one of those places where you really have to try hard not to have a great time while you're there.
6. Amsterdam, Netherlands
The canals of Amsterdam add a distinct look to the city. Its bike lanes, little bridges, brownstone houses, hash bars, regular bars, sex bars, and croquette vending machines make this Dutch capital a hell of a place to live, work, play, party, and visit.
5. Melbourne, Australia
Austalia strikes again! Melbourne is a melting pot of culture, architecture, and art. Like almost all of the other cities on this list, that means great food from all over the world, great bars, and great art and music that's bursting from the city's streets. Also, Melbourne has the best cafe scene on earth, hands down.
4. Toronto, Canada
Toronto is the only city in North America to make the top ten. And there's no question to how dope Toronto is. Canada's city by the lake has a massive downtown area that fans out into cool neighborhood after cool neighborhood, where life is lived well with plenty of good vibes, delicious poutine, and dive bars swimming in beer.
3. Osaka, Japan
Osaka sits in south-central Japan on a huge bay — alright, we're really starting to think there's something to this 'by the water' conspiracy! The city has a deep and rich cultural heritage that shines through in their food, art, and people. It's one of those magical places you see on travel shows and think, 'Nah, but it can't be that lit.'
Then you go and find out it is all that.
2. Singapore
Singapore and Tokyo were basically neck-and-neck in the rankings. Singapore, especially, is renowned for its crazily low crime rate and extremely high safety. It's clean. The food is arguably the best food in the world (and it's so cheap). And it's also one of the two safest cities in the world. Who wouldn't want to be there?
1. Tokyo, Japan
Tokyo takes the crown for being the safest place to live and be right now. And that makes ten out of ten for cities on a major body of water. The feeling of calm and ease that comes from living in a safe city is only accentuated by a the fact that, if you're in Tokyo, you'll have some of the greatest food, bars, parties, and culture at every turn. That's not bad for a city that has a metro population of 38 million people.