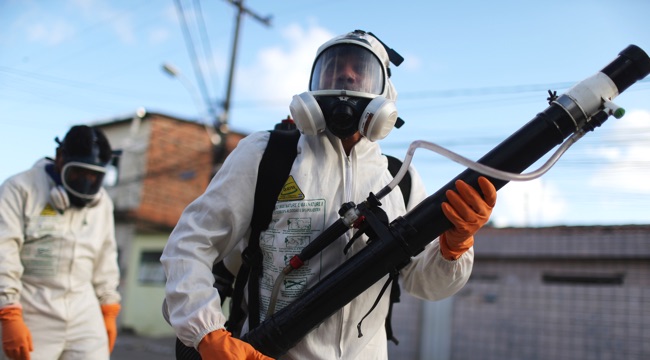 The Zika virus continues to scare the sanity out of those planning to travel abroad. The World Health Organization met on Monday to declare a global health crisis over this "extraordinary event." Officials are especially concerned about the clusters of microcephaly (which causes an abnormally small head and decreased brain development) in infants born to infected mothers. The virus can pass through placenta and infect a fetus, which has caused a rash of canceled international travel for pregnant women.
With more than 1.5 million patients affected so far and a projected 4 million cases by year's end, panic has spread. The virus was discovered around 50 years ago, but it exploded in Brazil (and more than 20 other countries) during 2015. Several U.S. residents caught the disease, but all became infected abroad. Officials also warned that mosquito-bound Zika could spread to muggy areas of the U.S., including south Texas. This has reportedly happened, only the reality is different than expected. According to the Dallas County Health Department, the first U.S.-acquired case of Zika was detected. This didn't happen by way of a mosquito. Instead, the disease was transmitted sexually. NBC DFW has the grim details:
The first person in Dallas County has been infected with the Zika virus without traveling outside the U.S., becoming the first person to acquire the virus in the country, according to the Centers for Disease Control and Prevention. The patient was infected through sexual contact, not through a mosquito bite, according to county health officials.

Dallas County Health and Human Services said the patient was infected after having sexual contact with an individual who developed symptoms after returning from a trip to Venezuela. It has also been confirmed that the individual from Venezuela is also infected with the virus.
Related: What You Need To Know About The Zika Virus
The CDC confirms that neither partner is pregnant, which is a relief. However, the disease was transferred from the traveling partner to the one who stuck around stateside. The good news — if there is any — is that Texas officials believe that no local mosquitoes are carrying the virus. However, officials won't rule out an eventual mosquito transmission because the disease is in the area. Naturally, the STI angle presents a whole new crop of terrifying possibilities. Should people panic? It's probably too late to ask anyone but Twitter.
(Via NBC Dallas/Fort Worth and Dallas County Health And Human Services)