What happens when you mix medieval history with David Bowie? A Knight's Tale. When it was released in 2001, the film was a modest hit despite mixed reviews, appealing to good natured fans of English history (despite its creative liberties and lax approach to accuracy) and classic rock. With a golden-haired Heath Ledger heading the ensemble, A Knight's Tale is more than anything a profoundly fun film. It's silly as hell and at times a little dumb, but a game cast and some cool jousting sequences ensure a good time for viewers.
It has also earned a soft spot in the memories of many movie fans. Most people who saw the film when it was released 15 years ago (yep, you're old) remember it fondly as a fixation of youth that has aged well. It also served as a jumping off point for many successful careers, so take a look at what the cast has been up to for the last decade and a half.

Paul Bettany — Geoffrey Chaucer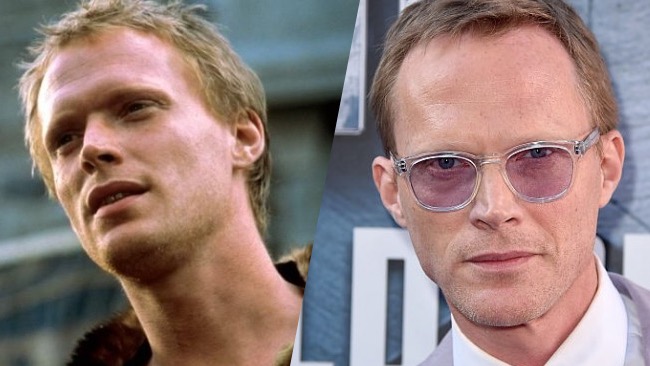 While A Knight's Tale may have taken certain historical liberties, a winking portrayal of Geoffrey Chaucer was one of the most successful. While the film may have been loosely based on one of England's greatest poet's tales, choosing Paul Bettany as a pre-fame Chaucer to serve as our knight's herald was a stroke of comedic brilliance. Ledger may have been the eye candy, but Bettany stole every scene he was in, naked or otherwise.
A Knight's Tale was one of Bettany's first major film roles, and set him off down a prolific, if uneven, career. He earned critical acclaim with roles in A Beautiful Mind, Master and Commander: The Far Side of the World (for which he received a BAFTA nomination), Young Victoria, Creation, and Margin Call. Unfortunately, that was balanced by turns in films like The Da Vinci Code, Firewall, Legion, Priest, and Mortdecai.
However, like with Robert Downey Jr. before him, the Marvel Universe breathed new life into a career that was in a frustrating place. While he had a small role in the Iron Man films as Tony Stark's techno-butler, Jarvis, Bettany's involvement got an upgrade in Avengers: Age of Ultron when he stepped into the role of Vision. According to Bettany, it could not have come at a better time, telling Business Insider:
"I'd actually just had a meeting with a producer who had told me I was never going to work again and I stepped out into Hollywood and I sat on the sidewalk with my feet in the gutter and I thought 'F*ck me.'

"My phone rang and it was Joss Whedon and he said, 'Do you want to play the Vision in the next 'Avengers' movie?' And, I said yes. And I sort of looked up to heaven and thought karma's very quick these days … and [I] flipped the building behind me the finger."
Bettany has also been married to actress Jennifer Connelly since 2003; they have two children. He recently directed her in the film Shelter, which also served as his directorial debut.

Mark Addy — Roland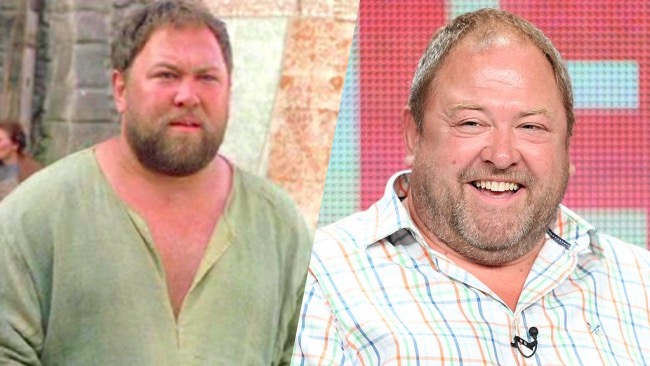 Before he was ruling Westeros, Mark Addy was the steadfast and humble Roland. While the rest of the group was seeking women, money, and fame, Roland just wanted to go home and leave the life of a squire behind. Following A Knight's Tale, Addy continued to work steadily. He reteamed with Heath Ledger and director Brian Helgeland for The Order, sailed Around the World in 80 Days, had a supporting role in one of the critically acclaimed Red Riding films (In the Year of Our Lord 1983), took on the cowl of Friar Tuck in Ridley Scott's Robin Hood, and had a role in Paul Giamatti's Barney's Version. He was also a mainstay on British telly, starring in Still Standing, Great Expectations, Trollied, Jericho, and Atlantis.
However, his most recognizable role is easily that of King Robert Baratheon from Game of Thrones. As a petulant warrior gone to seed, Robert remains one of Thrones most iconic rulers, despite getting killed off in the first season.
Despite a steady career, Addy stays out of the public eye, living in Yorkshire with his wife and three children.
Alan Tudyk — Wat
If Paul Bettany's Chaucer was the cultured comic relief, Alan Tudyk's Wat was his less verbose combatant. Wat is the group's realist. Certain that their ruse will be discovered, Wat just wants to make enough money to get some tansy cakes with peppermint cream. After promising "pain, lots of pain," Tudyk joined the Whedonverse in a big way as Hoban "Wash" Washburn in the much loved space western, Firefly.
He would continue to work with Joss Whedon on Serenity and Dollhouse, ensuring his place in nerd culture forever, a fact that he parodies with the web series, Con Men, with his Firefly co-star Nathan Fillion. On top of that, he's done a lot of films, television shows, and voice work. Many remember him from films like Dodgeball, I, Robot, the original (i.e. the good one) Death At A Funeral, 3:10 to Yuma, Tucker and Dale Vs. Evil, Transformers: Dark Side of the Moon, The Maze Runner: The Scorch Trials, and 42. He also put in memorable turns on television in shows like Arrested Development, Suburgatory, Justified, and Newsreaders.
However, one of the most interesting aspects of his career has got to be his voice acting. In addition to cult shows like Rick and Morty, Young Justice, and Adventure Time, Tudyk has proven himself to be a mainstay of modern Disney animation, taking on voice roles in Wreck-It-Ralph, Frozen, Big Hero 6, and Zootopia. This partnership has definitely paid off, scoring him roles in two upcoming major Disney productions: Moana, and a little film called Rogue One.
Heath Ledger — William Thatcher
While Heath Ledger's turn as William Thatcher was more of a "matinee idol" role than the actor was comfortable with, it proved that he could carry a movie, and he followed it up with diverse films like Monster's Ball, The Four Feathers, Ned Kelly, The Order, Lords of Dogtown, and The Brothers Grimm with Matt Damon.
However, the real turning point in his career came in 2005, when he co-starred with Jake Gyllenhaal in Brokeback Mountain, which garnered him critical acclaim and a slew of award nominations. His role as the closeted cowboy Ennis Del Mar broke hearts everywhere and cemented his place on the Hollywood A-List. Following Brokeback, Ledger snagged the lead in the films Candy, Casanova, and I'm Not There. Then, he won the role that would catapult him to legend: the Joker in Christopher Nolan's The Dark Knight.
On January 22, 2008, Ledger was tragically found dead at 28 in his apartment. He left behind one daughter, Matilda, with his former partner, actress Michelle Williams. His final film, The Imaginarium of Doctor Parnassus, was completed after his death, with Jude Law, Johnny Depp, and Colin Farrell stepping in to finish out the role. He also received a posthumous Academy Award for Best Supporting Actor for his turn in The Dark Knight. In honor of his work in the industry, Australians In Film: The Industry Association for Australian Filmmakers and Performers in the U.S. has the Heath Ledger Scholarship, given every year to an Aussie actor or actress that "possesses a rare and unique combination of talent and screen presence."

Shannyn Sossamon — Jocelyn
Despite blatantly anachronistic fashion choices and some rather petulant demands for Heath Ledger's titular knight, Shannyn Sossamon's Jocelyn was at least something different. She had no trouble asking for what she wanted and threw off as many cultural restraints as possible, setting her apart from many of the other leading ladies from teen films from the late '90s and early aughts. After also being a part of the A Knight's Tale pseudo-reunion, The Order, Sossamon took on 40 Days and 40 Nights and The Rules of Attraction — two indie-minded sex comedies that attained middling to non-existant success with audiences and critics. Later, Sossamon transitioned into smaller films and television work, finding critical acclaim with the trippy Wristcutters: A Love Story, and had supporting roles in Undiscovered, The Holiday, The End of Love, and Sinister 2.
Lately, Sossamon has been sticking with television, with credits including Dirt, Moonlight, How To Make It in America, Mistresses, Sleepy Hollow, and Wayward Pines.
However, Sossamon's aspirations are not only acting related. She was a member of the band Warpaint until 2008, and also directed and produced a series of web videos called The Maudegone Theater. She's also a banner member of the "Celebrities Who Give Their Children Odd Names" club, with two sons named Audio Science and Mortimer.
Rufus Sewell — Count Adhemar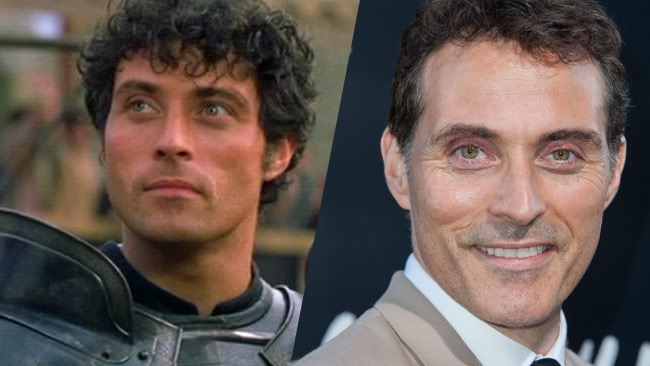 Every hero needs a good villain, and Rufus Sewell's Count Adhemar was an excellent foil. He may have been weighed, measured, and found wanting, but he put up a fight (albeit a dirty one) until the very end. Sewell, who was a fairly established star across the pond before A Knight's Tale (do yourself a favor and watch the wonderful and bizarre Cold Comfort Farm), has followed the career trajectory of many British actors: a few films, a few television shows, and some stage work.
He continued on the path of period films following A Knight's Tale with The Legend of Zorro, Tristan + Isolde, The Illusionist, Amazing Grace, Abraham Lincoln: Vampire Hunter, and Hercules, as well as projects that were set in a more contemporary era like The Holiday and The Tourist. On television, Sewell was also a bit typecast in more historical fair, with The Last King, ShakespeaRe-Told, John Adams, The Pillars of the Earth, and Parade's End. However, he did get to play a decidedly modern detective in Zen. According to Sewell, part of the appeal of Zen was being able to put away the britches of yore, telling the Daily Mail, "At the age of 43, I'm at last being allowed into the 21st century."
He's also done theater, working with acclaimed playwright Tom Stoppard multiple times. He won an Olivier Award and nabbed a Tony nomination for his work in Stoppard's Rock 'n' Roll.
Sewell has most recently been seen in the well-reviewed The Man in the High Castle on Amazon Prime and the less well-received Gods of Egypt.

Laura Fraser — Kate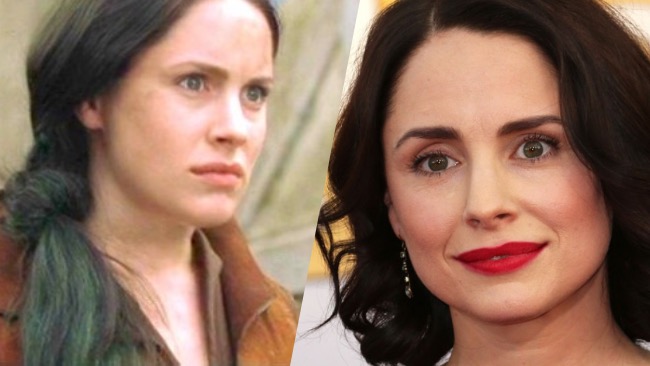 No one would call A Knight's Tale a bastion of feminism, but the inclusion of a female blacksmith is a fun touch. While many think that Ledger's William should have ended up with the fierce Kate instead, alas, it was not meant to be. Still, Laura Fraser brought a plucky determination to what could have been a small role, earning her a spot as a fan favorite. After leaving her anvil behind, Fraser had supporting roles in Vanilla Sky, Iron Jawed Angels, The Flying Scotsman, and The Boys Are Back. She also starred in a few British mini series, including Casanova, Single Father (both opposite David Tennant), He Knew He Was Right, and Lip Service.
She also made the leap into American television with shows like The Magicians and Houdini and Doyle. Fraser's highest profile role was definitely in the acclaimed Breaking Bad, as the "morally bankrupt and deranged" business partner, Lydia Rodarte-Quayle. Fraser is a far cry from her Breaking Bad character, as she is a teetotaler and calls upstate New York home — despite being a native Scot — with her husband and daughter.
James Purefoy — Prince Edward
Royalty in disguise is a classic twist. While the other tournament competitors thought that James Purefoy's Colville was just another champion, it is revealed that he is in fact Edward The Black Prince, eldest son of King Edward III, war hero, and hell raiser. Following A Knight's Tale, Purefoy went on to appear in films like Resident Evil, George and the Dragon, Vanity Fair, Solomon Kane, Ironclad, and John Carter.
He found greater success on television, starring in the HBO series Rome as Mark Antony and cult leader Joe Carroll on The Following. He also had guest roles on Camelot, Rev, Revenge, The Hollow Crown, and Episodes and appeared in both the West End stage production of Flare Path and in the music video for David Guetta's "Dangerous."
Purefoy most recently starred in SundanceTV's Hap and Leonard and will have a key role in the upcoming adaptation of Roots.