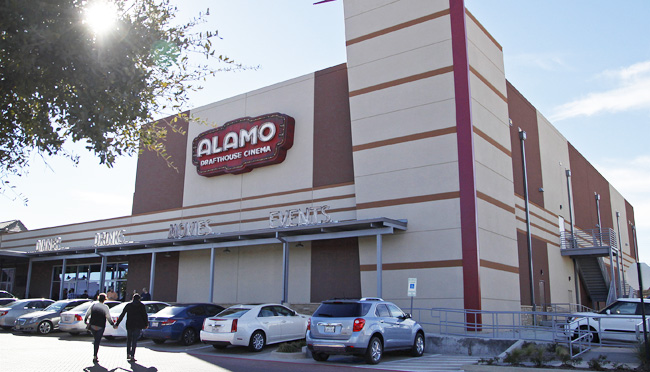 Many have treated MoviePass like a limited time gift since it introduced it's $9.99 unlimited movie plan at the tail end of 2017. The company has added a few changes to their business model since that point, sometimes trying to move folks away from the unlimited model or at least limiting it in some way, but the march has continued. As it stands, you can see one movie a day for $9.99 a month, and the company is reportedly bleeding cash. But it has also inspired theater chains to follow its model, proving that something is working.
Not only has AMC introduced their own $20 per month ticket subscription service, Alamo Drafthouse is now preparing to roll out their own program through a beta that you can sign up for right now:
Unlimited movies for one low monthly price. It's that simple. When you have an Alamo Season Pass, you'll use the Alamo Drafthouse Mobile App on iOS or Android to reserve your seat. No need to be at the theater – you can do it from anywhere, days in advance.

Once you get to the theater you'll unlock your ticket using the mobile app – there's no need to stop by the box office. Head straight into the theater, find your spot and show your ticket to your server. It's that easy.

Bringing a friend? You can easily purchase additional companion tickets at the same time you make your reservation.
Alamo is rolling it our at their Yonkers, New York location first and using the waitlist to determine which cities will see the test period next. If you're willing to jump into the unknown and take the chance on Alamo's offer, you could get lucky during the beta according to Engadget:
"In order to learn what features our customers like the most, we'll test different features of the program at different price points. It's possible during the beta test that you may subscribe to a slightly different plan than someone else," Alamo says. "We're not playing favorites, it's just (data) science."
If anything, this does feel like some of MoviePass and its business model are appealing to exhibitors. It has created competition, but doesn't seem to be handling it very well. Surge pricing is not as appealing as $20 to see any movie you want at AMC or whatever Alamo might be offering.
(Via Engadget / Alamo Drafthouse)