Last Updated: February 27th
Who doesn't love a good adventure? Netflix is hoping to appeal to the explorer in all of us with a line-up of adrenaline-pumping action flicks that speak to the thrill-seekers, the swashbucklers, and the wanderers who want the experience of a memorable journey across oceans, continents, and planets without putting in the legwork. These are adventures you can enjoy from the comfort of your own home — stories seeped in history and danger about scholars, rebels, and unlucky schmucks who are thrust into life-changing expeditions.
Get ready to go venturing. These are the best adventure movies on Netflix right now.
Related: The Best Action Movies On Netflix Right Now, Ranked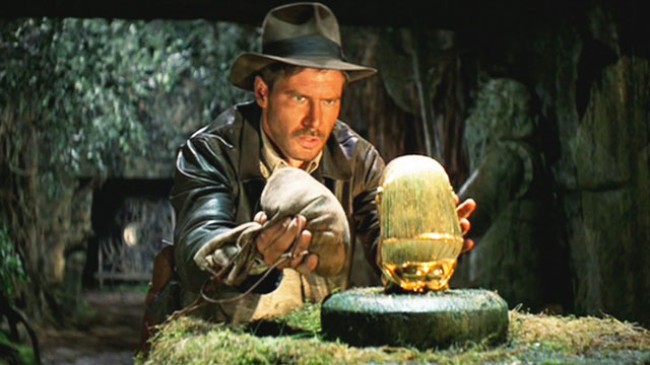 Indiana Jones: Raiders of the Lost Ark (1981)
Run Time: 115 min | IMDb: 8.5/10
As far as travel and adventure go, this movie has everything you could possibly want. A hero with a love for archeology and whips? Check. An adventure to recover a stolen artifact with destructive powers? Check, check. Harrison Ford beating up Nazis while uttering sarcastic one-liners with a twinkle in his eye? Did movies even exist before this?
Jurassic Park (1993)
Run Time: 127 min | IMDb: 8.1/10
The theme song. The dinosaurs. And Jeff Goldblum. Just a few reasons why this sci-fi flick kicks-ass decades after it hit theaters. Steven Spielberg's adventure epic imagines a different kind of amusement park, one where dinosaurs are the main attraction. Of course, before opening to the public, the billionaire investor of said park invites archeologists and scientists to evaluate how safe it is — for the cloned creatures and future human guests. The answer: not very. There's a reason this film spawned a hugely successful franchise. In terms of world-building, it just doesn't get any better.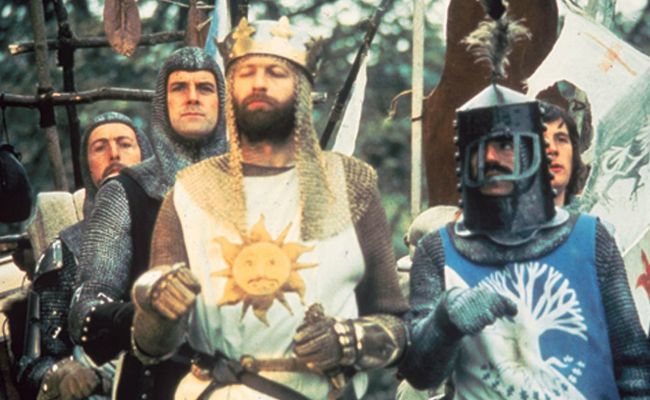 Monty Python and the Holy Grail (1975)
Run Time: 91 min | IMDb: 8.3/10
Even if you've never seen any of the Monty Python films, you most certainly know of Monty Python and the Holy Grail. It's been quoted, memed, GIF-ed, and idolized by comedy fans for generations. At its core, it's a parody of the legends of King Arthur and his knights. It's stocked with an impressive cast — John Cleese, Graham Chapman, Terry Gilliam, etc — and its full of eccentric characters, bizarre adventures, and gut-bustingly funny jokes. Think failed Trojan Rabbits, modern-day murder investigations, animated monsters, and musical numbers. Intellectual midgets everywhere will love it.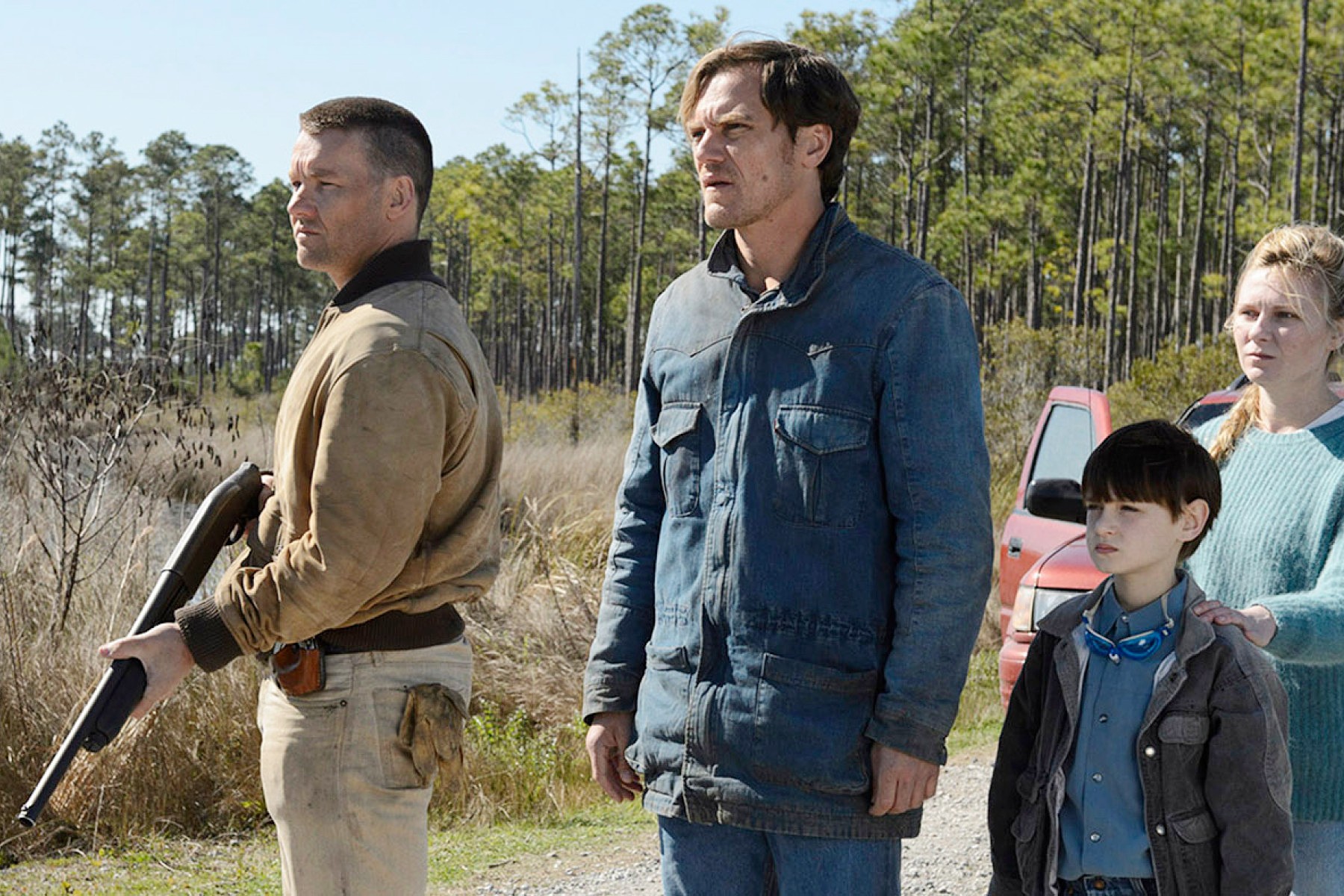 Midnight Special (2016)
Run Time: 112 min | IMDb: 6.6/10
Michael Shannon, Joel Edgerton, and Adam Driver star in this thrillingly dark road trip flick from director Jeff Nichols. The story follows a father (Shannon) and his young, gifted son, who are on the run from the Feds and a religious cult after both groups learn of the boy's special abilities. The sci-fi here is played more for mystery — we're never quite sure what the boy can do, but it's dangerously big — big enough to have Driver's government investigator spooked. Shannon is terrific as a father scrambling to do right by his kid, and Edgerton is sturdy as the friend/hired gun who transports them where they need to go.
Back To The Future (1985)
Run Time: 116 min | IMDb: 8.5/10
This iconic '80s comedy franchise might have wrongly-assumed we'd have flying cars, hoverboards, and self-tying shoes by now, but it got a lot of other tech predictions right. Still, that's not what makes this film a classic. Christopher Lloyd playing a brilliant-but-eccentric scientist, Michael J. Fox playing a smart-mouthed teenager who can time-travel, and a brilliantly-funny script from director Robert Zemeckis. That's what makes this comedy a classic.
Enola Holmes (2020)
Run Time: 123 | IMDb: 6.7/10
Millie Bobby Brown, Henry Cavill, and Sam Claflin star in this gender-flopped take on the classic detective adventure. Brown plays the titular Enola, a young woman whose mother vanishes in the night, putting her on a crash course with Viscounts and her two older brothers — one the famous investigator, the other an uptight prick. Brown is perfectly cast and watching her venture across the English countryside via train, bike, and motorcar is the closest thing to travel we'll have for a long time.
A Knight's Tale (2001)
Run Time: 121 min | IMDb: 6.9/10
Heath Ledger stars in this punk historical adventure playing a squire who poses as a knight and rises to fame thanks to his jousting skills. Ledger's William is a peasant who climbs the ranks of elite society by winning jousting tournaments, bringing his friends Geoffrey (Paul Bettany), Roland (Mark Addy), and Wat (Alan Tudyk) along for the ride and romancing a noblewoman — which ends up getting him in trouble and exposing his secret in the worst way.
Pan

's Labryinth (2006)
Run Time: 118 min | IMDb: 8.2/10
Guillermo Del Toro's fantasy war epic focuses on a young girl named Ofelia, who grows up during a time of political unrest in her native Spain after a brutal Civil War ravages the country. Ofelia escapes the horrors committed by her stepfather when she accepts a challenge from a magical fairy, who believes her to be the reincarnation of Moanna, the princess of the underworld. If she completes three tasks, she'll achieve immortality. The film is a play on folklore and fables from Del Toro's youth, but there's an undercurrent based in reality — the real cost of war — that grounds this film and makes it even more compelling.
Stardust (2007)
Run Time: 127 min | IMDb: 7.6/10
Charlie Cox, Claire Daines, and Michelle Pfeiffer star in this fairytale adventure that's become a bit of a cult classic. Cox plays Tristan, a young man hopelessly in love with a village girl who crosses over into a magical land to retrieve a star for her. Turns out, the star is a woman, Yvaine (Daines) and the two must outrun witches and pair up with captains of flying pirate ships to make it back to Tristan's small-town life.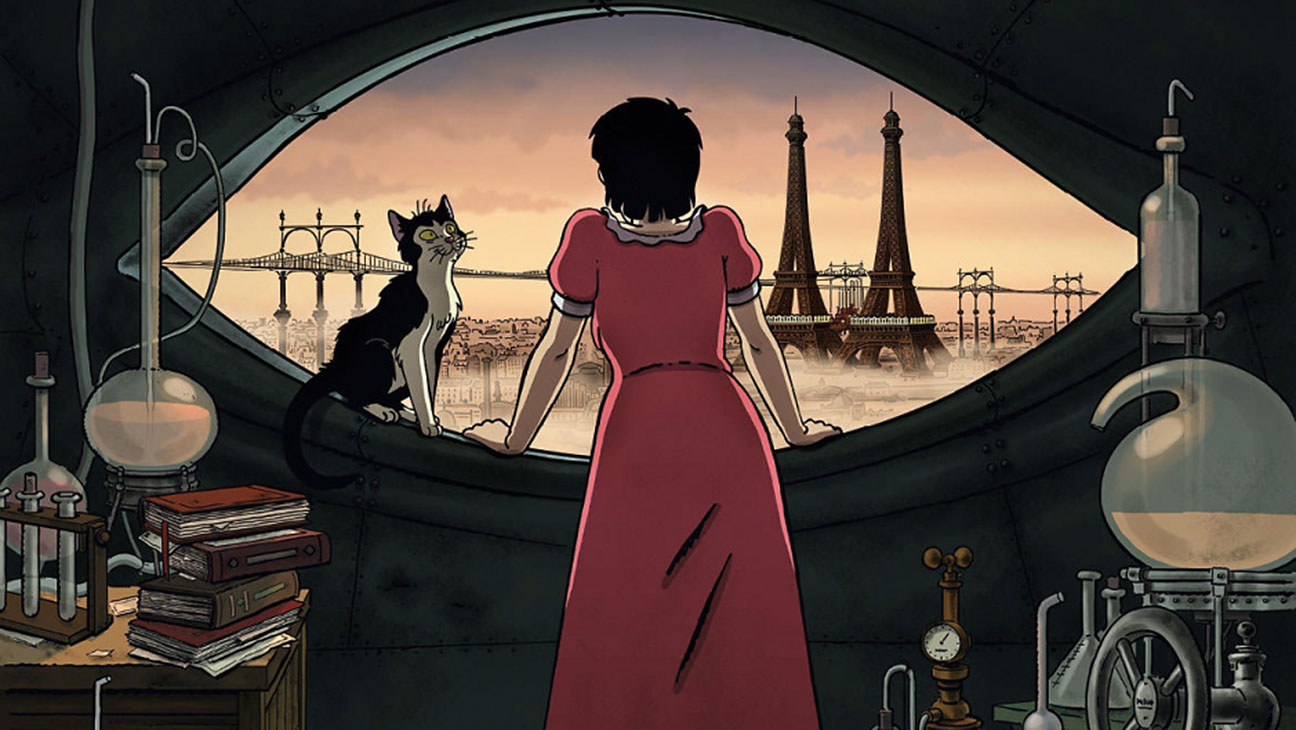 April And The Extraordinary World (2015)
Run Time: 105 min, IMDb: 7.3/10
In an alternate version of 1941 where France has been led by a line of Napoleons and leading scientists mysteriously disappear, young April, her talking cat Darwin, and the shady Julius go searching for April's missing parents. It's an interesting take on a history where technological advancement isn't a thing, where "steampunk" is reality, and TVs and cars don't exist. April's journey starts in the dreary, stuck-out-of-time France but leads her to fantastical advancements that still make sense in the world we're presented with. The heart of the film lies in the love that plucky, stubborn April has for those she cares about, and the film's driven by charming animation and a genuinely interesting concept. It's a fun trip that's just out-there enough for adults while being accessible for the young and young at heart.