It's easy to forget what a huge movie Independence Day was when it opened in theaters on July 2, 1996. Audiences have experienced countless disaster movies since then — films that have tried to outdo the decimation that Independence Day first-perfected with the jarring visual that was the destruction of The White House by the invading aliens — but none of these films have been able to generate as much excitement as Independence Day.
Let's take a look at what the cast of the original has been up to over the last two decades.
Will Smith As Captain Steven Hiller
While Will Smith was already incredibly famous for his TV show and earlier music career, 1995's Bad Boys and especially Independence Day propelled him into a rare part of the movie star stratosphere that allows inhabitants to get westerns with giant robot spiders into production. Smith, of course, followed up his alien-fighting role with another alien fighting movie the following summer, Men in Black — plus its sequels — and carried his box office power into movies like Hitch, I, Robot, and I Am Legend. While he has had a few duds over the years, Smith received accolades for last year's drama Concussion and will likely have another summer hit with Suicide Squad in August.
Bull Pullman As President Thomas J. Whitmore
Bill Pullman didn't get an Oscar nomination for his portrayal of the president, but I'll be damned if his speech in the movie isn't one of the best speeches delivered by a movie president. Pullman will be returning for the Independence Day sequel once again and also played the commander-in-chief on the short-lived TV sitcom 1600 Penn. Pullman's had no shortage of roles since inspiring mankind in ID, taking on both big and small parts in TV series and films like American Ultra, The Grudge, Titan A.E., and The Killer Inside Me.
Jeff Goldblum As David Levinson
Jeff Goldblum has really done well carving out a niche for himself as Hollywood's go-to quirky smart guy. He, of course, took on this role with The Fly — though things quickly went downhill for Seth Brundle — and then with Jurassic Park before perfecting it in Independence Day. Besides his weekly piano gigs at an L.A. bar — yep — Goldblum's stayed busy with everything from blockbuster movies to TV and commercials over the last 20 years. He followed up ID with Jurassic Park's sequel The Lost World the following summer and went on to take roles in The Life Aquatic with Steve Zissou and The Grand Budapest Hotel. As for his time on the small screen, Goldblum's variety of parts is equally impressive with cameos and regular roles on everything from Law & Order: Criminal Intent to Unbreakable Kimmy Schmidt, and Adult Swim's NTSF:SD:SUV.
Randy Quaid As Russell Casse
So what exactly has Randy Quaid been up to since he yelled, "Up yours!" and flew his plane into the alien spaceship? Well, he did a few movies like Vegas Vacation, Kingpin, and Brokeback Mountain in the years following, but in 2010, Quaid and his wife fled to Canada with Quaid citing that he was a target in a "Hollywood star whackers" conspiracy. This after encountering a bit of criminal trouble in Calfornia. Quaid and his wife were later arrested after crossing into Vermont in 2013 as a fugitive from justice for failure to appear in a California court. Not counting the bizarre sex tape that he and his wife put on YouTube last year, his last movie was the 2009 comedy Balls Out: Gary the Tennis Coach.

Vivica A. Fox As Jasmine Dubrow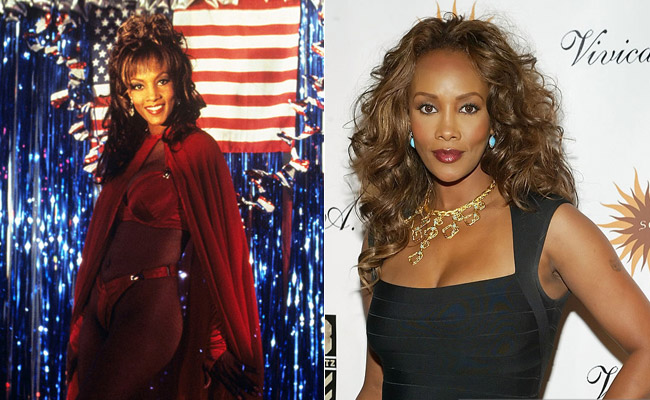 Single mother and patriotic stripper, Jasmine Dubrow (Vivica A. Fox) came out of the battle for Earth with a blossoming romance with Will Smith. While Smith may not be returning for the sequel, Fox is and this time her son gets to play the Earth-saving hero. In recent years, Fox has booked a role in the Kill Bill films and in Curb Your Enthusiasm as Larry's love interest, Loretta Black. While blockbuster movie parts might not be as plentiful for Fox as they once were, she maintains a full shooting schedule and most recently appeared on Empire.
Mary McDonnell As First Lady Marilyn Whitmore
McDonnell's been careful with her film choices over the years choosing to take on small projects like Donnie Darko and Margin Call while shifting her focus to the small screen. The actress, who resides in California with her husband and two children, graduated from first lady to president with her role in the Battlestar Galactica TV series from 2004-09 and followed that up with a regular part in The Closer before moving on to her current TV project, starring in its spin-off, Major Crimes.
Judd Hirsch As Julius Levinson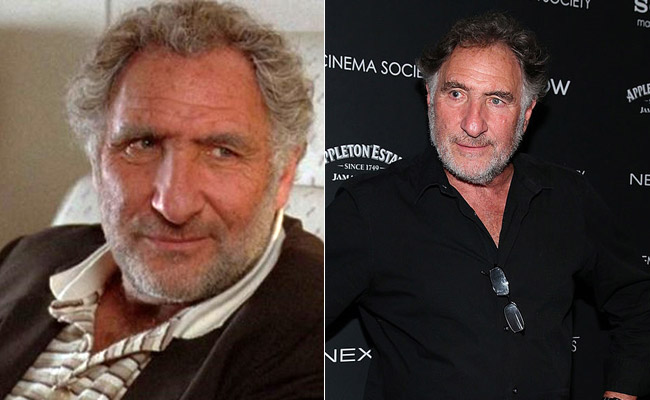 Julius might not have flown planes into spaceships or knocked out any alien lifeforms, but he did support his son against all the naysayers. The former star of Taxi has been a near constant on the small screen in his 40-plus years in the business. Hirsch is back to help his Jeff Goldblum kick more alien ass in the ID sequel, but in the meantime, he's been busy in with both movie and TV roles. From 2005-2010, Hirsch co-starred in the CBS math crime drama, Numb3rs. In recent years the Bronx native has taken on parts in Maron and The Big Bang Theory and is slated to appear in the upcoming comedy, Wild Oats.
Margaret Colin As Constance Spano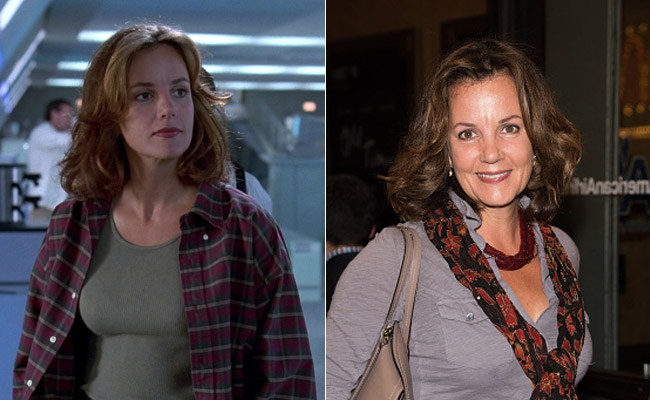 Margaret Colin isn't slated to appear in the ID sequel according to her IMDB page, which raises some questions since her character reconciled with her ex-husband, David, in the first film. (It's probably tough to patch up a relationship following an alien invasion, though.) The Brooklyn-born Colin followed her role in Independence Day with the IRA-themed crime thriller, The Devil's Own in 1997 and has since appeared in the films, Unfaithful and Deception. Much of the actress' recent work over the last decade has been on the small screen, though, portraying Leighton Meester's cruel mother on Gossip Girl, as well as taking roles in Blue Bloods, Nurse Jackie, The Good Wife, and Gotham.
Brent Spiner As Dr. Brakish Okun
Every alien invasion movie needs a kooky scientist with hair just as wild as his theories and Brent Spiner fit the part of Dr. Brakish Okun perfectly. Trekkies, of course, know Spinner as Star Trek: The Next Generation's Data, a role he'd reprise seven more times in movies, TV and video games. Spiner's stayed plenty busy with projects not related to the Starship Enterprise and aliens, though, appearing in films and shows such as The Simpsons, Alphas, and Ray Donovan. And oddly enough, Spiner will be returning as Dr. Okun to help Bill Pullman save the world again, despite things going horrifically wrong for him during the alien autopsy in the original movie.
Robert Loggia As General William Grey
Veteran character actor, Robert Loggia, had plenty of experience playing gruff characters before taking on the part of no-bs General William Grey. With roles in movies like Big, Scarface, The Sopranos, and Malcolm in the Middle, Loggia could do both comedy and grittier dramatic roles. Loggia died at the age of 85 late last year after a battle with Alzheimer's disease.
James Rebhorn As Albert Nimziki
There's always some bull-headed government know-it-all trying to stop the heroes from saving the world. The Ghostbusters had Walter Peck and David Levinson had to put up with Secretary of Defense, Albert Nimziki. Another well-respected character actor who you likely recognize from dozens of movies, Rebhorn died in 2014 of complications from melanoma, which he had been battling since 1992. In the years up to his death, the Philly native appeared in Meet the Parents, Cold Mountain, and White Collar, with his last role being Frank Mathison in Homeland.
The Alien Invaders
These nasty little buggers were supposed to eradicated thanks to the brave Russell Casse. Obviously, that wasn't the case since they're coming back for revenge with ID2. What they've been up to over the past 20 years is anybody's guess — Falling Skies cameos, maybe?
This is an update of a post that originally ran on June 24, 2016.