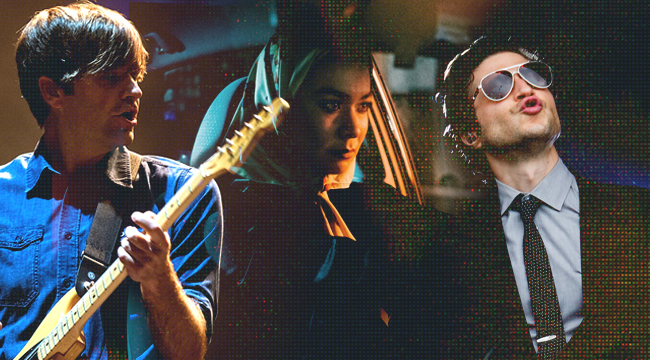 In this episode of the Celebration Rock Podcast, we review some of the most notable rock albums from the month of August, including the latest from two legacy acts and recent highlights by two of indie rock's brightest young acts. Joining me is "friend of the pod" Ian Cohen, whose name you surely recognize from his many bylines at Pitchfork, Stereogum, Spin, and many other outlets.
On the legacy end, we have Interpol and Death Cab For Cutie, two indie rock favorites that have weathered some recent hit-or-miss albums to put out some well-regarded comeback records. Earlier this month, I wrote about Interpol's latest, Marauder, which I enjoyed:
The new songs bear all of the band's usual trademarks — the guitars ring out like car alarms echoing on a city street in the middle of the night, the rhythms coax the mopey songs improbably toward the dance floor, and the lyrics are charmingly, quotably inscrutable. (My personal favorite, from the slinky, anti-social media diatribe "Party's Over": "Rock n' roll bitch I'm into it / I like to show you my stuff / Baby cheetahs the Himalayas / What's got you startled umbilical.") But, above all, Marauder puts the focus on the fiery interplay between the musicians.
As we discuss, Ian liked it less than I did, though he's a much big booster of the latest Death Cab album, Thank You For Today, than I am.
However, we both agree that Mitski's Be The Cowboy and Foxing's Nearer My God are among the very best albums of the year. What makes them special? And do Ian and I find a way to resolve our Interpol vs. Death Cab debate? Tune in to find out!
Please subscribe to Celebration Rock on iTunes, Stitcher, and Spotify.
Death Cab For Cutie is a Warner Music artist. Uproxx is an independent subsidiary of Warner Music.