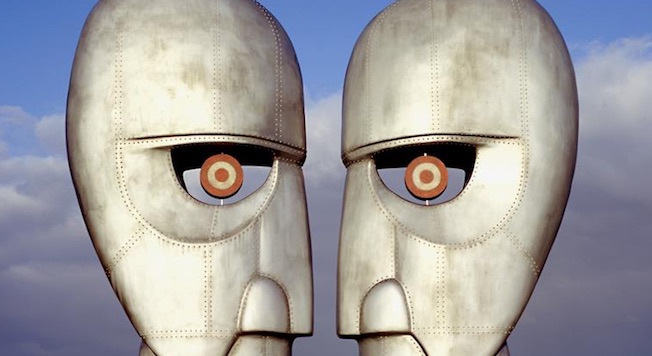 Last month, I invited great indie-rock guitarist and hilarious Twitter user Ryley Walker on the podcast to talk about an album that impacted both of our lives as teenagers, dc Talk's '90s Christian-rock opus Jesus Freak. It was so much fun that it inspired a new semi-regular series that I'm calling Contrarian Canon, in which Ryley and I will discuss an album that we love that hasn't gotten a ton of love critically over the years.
The latest record that we're adding to the Contrarian Canon is 1994's The Division Bell, which might very well be the least well-regarded Pink Floyd album ever. At the time, The Division Bell was controversial because it was made without Pink Floyd's long-time leader and principal songwriter, Roger Waters. Over time, it has come to be regarded as an afterthought in Pink Floyd's catalogue, an empty artistic shell made by a once-great band.
But Ryley and I both really like this record! While it's true that The Division Bell doesn't compare with indisputable classics like Dark Side Of The Moon, Wish You Were Here, and The Wall, it does a surprisingly good job of restoring Pink Floyd's classic sound, with extra emphasis on David Gilmour's majestic guitar playing. At the very least, we had fun revisiting the album recently while hanging out backstage and drinking Maker's Mark out of plastic cups. Join us!
Here's the pod embed:[protected-iframe id="34153db5fccd67f27994d8e611eed05a-60970621-76566046″ info="https://omny.fm/shows/celebration-rock/celebration-rock-riley-walker-10-12-18/embed?style=artwork" width="100%" height="180″ frameborder="0″]
Please subscribe to Celebration Rock on iTunes, Stitcher, and Spotify.