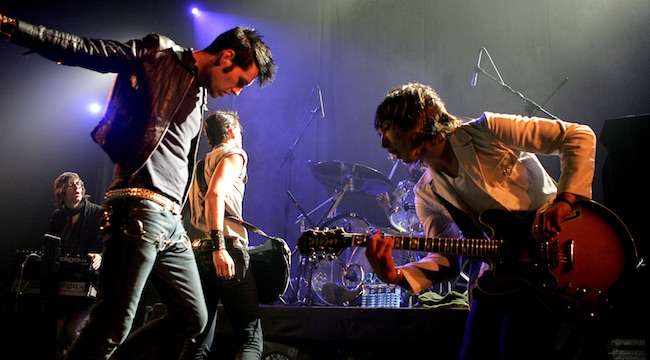 This month marks the 15th anniversary of Logic Will Break Your Heart, the debut album by Montreal quartet The Stills, one of many scruffy, post-punk bands that followed in the wake of The Strokes in the early '00s.
While largely forgotten now, The Stills are indicative of a wave of bands that rose and crested in the early '00s, hoping to replicate the success of Is This It. For a while, any band that sort of looked like The Strokes or sort of sounded like The Strokes had a shot at a major-label record deal. Many of those bands have since been swept up into the dustbin of history, but there are a handful of groups, like The Stills, that had at least one really good album in them.
In this episode, critic Ian Cohen joins me in remembering some of those post-Strokes bands, including Secret Machines, Longwave, Black Rebel Motorcycle Club, Hot Hot Heat, and The Bravery. While neither of us believes that these groups should be remembered with the very best acts of the era, they do warrant some kind of remembrance. So, let's revisit an era in the music business when it was still possible for middle-tier bands to have careers!
Please subscribe to Celebration Rock on iTunes, Stitcher, and Spotify.