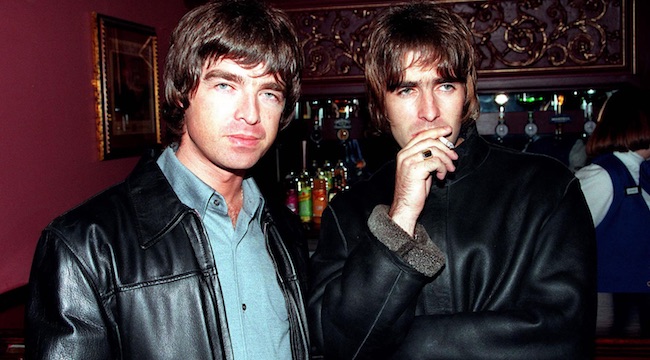 Last month, we started a new game called Fantasy A&R, where we take a classic album and attempt to improve/mutilate it by making our own stupid suggestions, such as adding or subtracting songs, swapping in alternate versions, and other probably ill-advised ideas.
The first time we played Fantasy A&R, it was with the Beatles' White Album. This time, we decided to play with a band who's even bigger than the Beatles, at least in their own minds: Oasis. Between 1994 and 1996, Oasis put out two classic albums, Definitely Maybe and (What's The Story) Morning Glory, along with a series of classic singles that included scores of B-sides beloved by fans and later compiled on The Masterplan. But what if Oasis' record company decided instead to take the best songs from the albums and singles to create a 14-track super album? What it would look like? How painful would it be to cut songs out of two '90s masterpieces in order to make it happen?
In this episode, I'm joined by fellow music critic and Oasis fan Stuart Berman to come up with our own "ultimate" mid-'90s Oasis album. Naturally, we intensely disagreed when it came to our choices, particularly when it came to which Morning Glory deep cuts to include.
Please subscribe to Celebration Rock on iTunes, Stitcher, and Spotify.