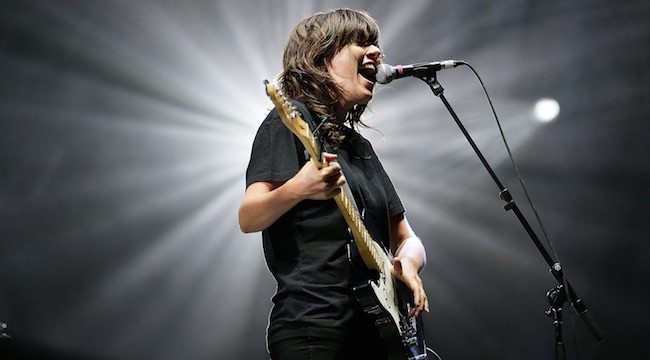 One of the best things about being a music critic with a podcast is being able to ask an artist you've written about to confirm or deny opinions and theories you have about their music. For instance, when I reviewed Courtney's Barnett latest album Tell Me How You Really Feel, I wrote this:
Barnett's new record is more in the style of another track from her debut, "An Illustration of Loneliness (Sleepless In New York)," a "life on the road" song about the night after Barnett's first gig in America. Tell Me How You Really Feelpicks up the story a few years later, after Barnett has become a theater headliner and fixture at the world's biggest music festivals. Many of the songs feel less settled and domesticated than the tunes on Sometimes I Sit — Barnett is still writing what she knows, but her frame of reference has shifted to tour buses and backstage dressing rooms, the kinds of places where ennui caused by perpetual dislocation festers.
When I met up with Barnett recently before a large outdoor show in Minneapolis, she didn't really buy into this take on the record. Though she also didn't totally dispel it. A fascinating songwriter and powerful live performer, Barnett can be guarded in conversation. But during this podcast, she did manage to shed some light on her creative process and backstage life, as well reveal her ambitions to write a novel someday.
Please subscribe to Celebration Rock on iTunes, Stitcher, and Spotify.