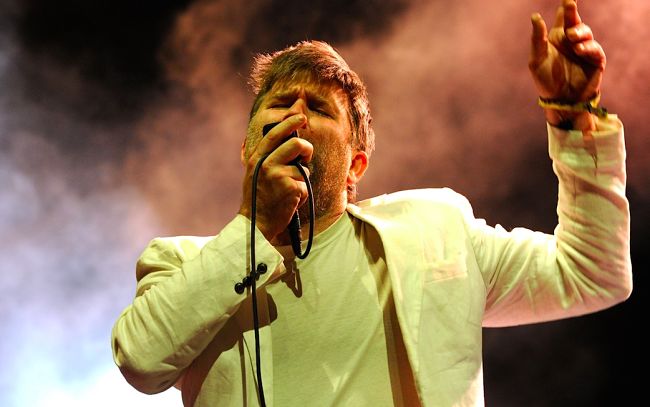 Meet Me In The Bathroom is an essential read for anyone who's made out in the backseat of a car to "Hard To Explain," or shut down the dance floor to "All My Friends," or cried to "Maps." So: everyone. Lizzy Goodman's oral history of the New York rock scene in the 2000s — including The Strokes, LCD Soundsystem, Interpol, and Yeah Yeah Yeahs — is full of juicy tales, like how Strokes guitarist Albert Hammond Jr. says Ryan Adams got him into heroin. It was a vital time for rock creativity (but don't buy the "rock is dead" myth), and now the "dirty time capsule" is being turned into a four-part documentary.
The sights and sounds of New York's resurgent post-9/11 music scene will be documented in Meet Me In The Bathroom: Rebirth And Rock & Roll in NYC 2001-2011, from Pulse Films, with Shut Up And Play the Hits directors Will Lovelace and Dylan Southern attached… The documentary series is billed as a story about the transformation of the city in the first decade of the 2000s as seen through the prism of the bands coming through at the time. It will feature archive video and interviews with the musicians and bands of the day. (Via)
"I couldn't be more excited to work with Dylan Southern and Will Lovelace, as well as the entire Pulse Films team," Goodman said. "It's time to share with everyone else the full view of this weird, beautiful, dirty time capsule I've been inhabiting." Meet Me In the Bathroom doesn't have a release date yet, but when it does, be sure to watch that night. In 20 years, you can say: I was there.
(Via Variety)