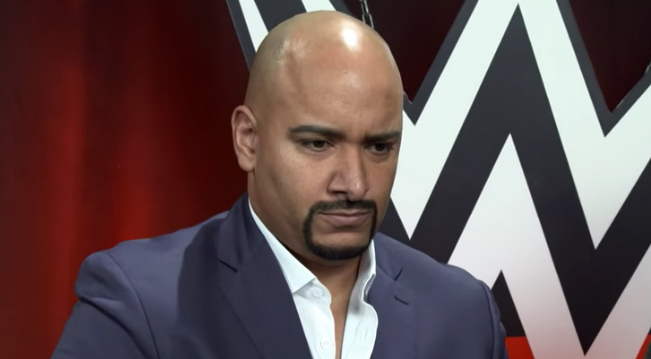 Timing is everything in life, and it can dictate many things. When it comes to the case of Hulk Hogan and WWE potentially reuniting, there are more than a few people who believe the timing is all wrong right now.
The first brush with the Hulkster potentially returning to WWE started when it came out that Hogan wanted a substantial amount of cash for appearing with Bullet Club at Wrestle Kingdom in January for New Japan Pro Wrestling. Then talk of a WWE return kicked off, and one of the biggest advocates of the move was Ric Flair, claiming that Hogan was the second person to come see him after he had fallen into a coma.
Then came the other side of the equation, as former TNA and WWE wrestler MVP who thought that the racial comments that Hogan had made were entirely too much to get over. Following that, newly-minted WWE Hall Of Famer Mark Henry said that he'd be okay with the Hogan's return, but only if he apologized to all of the wresters of color on the roster. Hogan heard Henry's comments and said he not only owed black wrestlers an apology, but the whole roster, in an "all lives matter" sort of way to smooth things over.

Now Raw color commentator Jonathan Coachman can be added to the ranks of people who don't think that Hogan should return at the moment. Coachman spoke on Busted Open radio and stated that for the amount of money that Hogan would ask for isn't worth it to the company in 2018. The Coach also expounded that if Hogan were to come back, he'd need to be able to give the current talent on the roster a push, not himself.
So, if he's not contrite, he's not apologizing, and he's asking for a ton of money, again, I'm not privy to the conversations, but I know what he's done in the past and if he's asking for a ton of money, I don't see the upside in bringing him back to do what? To be an ambassador? He's had hip replacement surgery, he can't work in the ring," Coach said. "Yes, he has humongous star power, but is it positive star power? Is it star power that he would use to help somebody else? Because at this point you've got to give somebody the rub, you've got to pay it forward. You've gotta come back and you can't be Hulk Hogan from WrestleMania I as the main eventer and that's somebody that Hulk Hogan has never been. His track record speaks for [itself] when it comes to giving back or giving to another Superstar.
It's fair to say that Coachman has a point, especially if Hogan chooses not to apologize to the black wrestlers on the roster. A Hogan apology to the boys in the locker room should be step one in any negotiations regarding a Hogan return. Anything short of that should be a nonstarter when time is on WWE's side in any sort of negotiations.
For nostalgia's sake it'd be cool to see Hogan in a WWE ring again, and wrestling fans are always very heavy into nostalgia. The thing is, a question could be asked if the WWE product actually needs a guy like Hogan when they can call a bunch of other guys to go down the nostalgia trail (and as Raw 25 proved, there are no shortage of available nostalgia wrestlers). Considering that Hogan comes with a lot of issues outside of the ring and can't work inside of it now, one can only wonder when this reunion will actually happen, since WWE holds all of the cards.