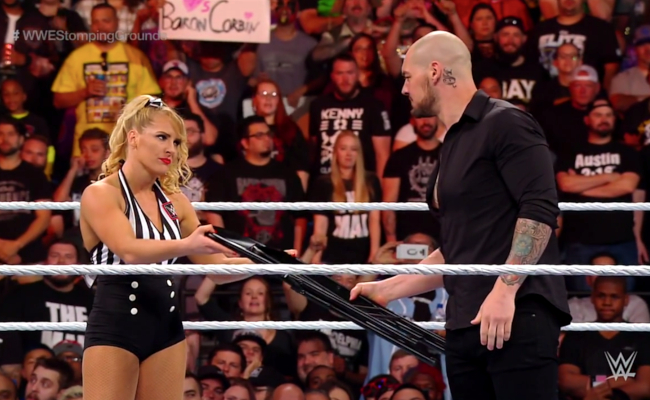 It had already been reported prior to WWE Stomping Grounds that tickets weren't selling that fast, and that the Tacoma Dome (in Tacoma Washington, naturally) wasn't expected to sell out. That was never really a surprise considering viewership trends for WWE TV and the fact that this was a new PPV with a silly name, a boot on the logo, and a lot of matches that already happened at either Money in the Bank or Super ShowDown.

Once Stomping Grounds was actually happening, people in attendance reported that as much as half of the seats in the Tacoma Dome were curtained off due to being unsold, and that people in the tops of sections were able to move down because so few seats were sold.
Again, this isn't exactly mind-blowing, because Stomping Grounds isn't exactly SummerSlam, not to mention that Tacoma isn't exactly Chicago. It still just sort of adds to this growing sense of malaise around WWE and their product right now. The show was mostly rematches, and a lot of those didn't even end their feuds. Hardly anybody's watching the TV shows, and everybody's complaining about creative, including talent that's reportedly looking for any escape. And then there's Saudi Arabia. WWE is making lots of money right now, which makes it that much more of a shame that everything just seems vaguely sad.