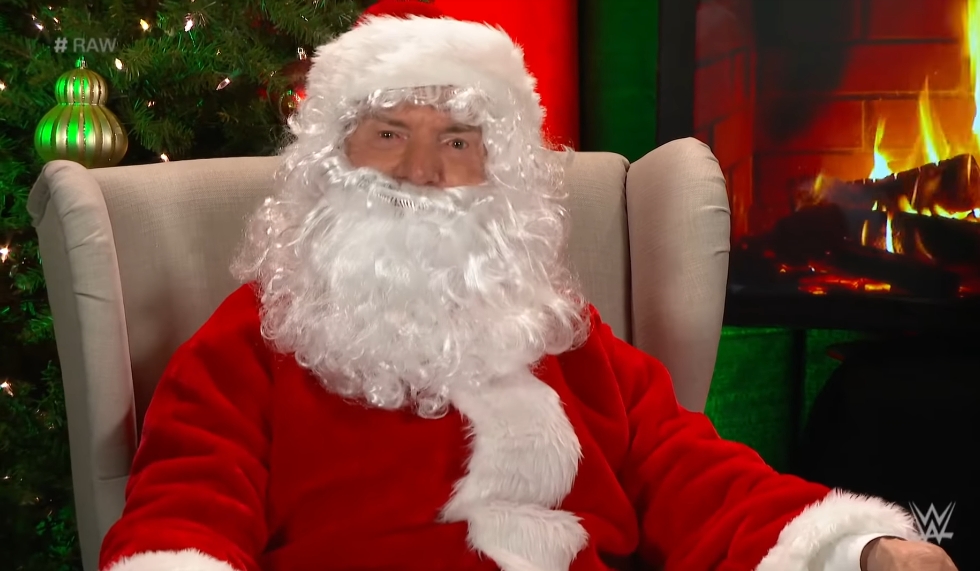 If you missed Monday night's episode of WWE Raw — you know, because it was pre-taped after last week's episode and aired on Christmas Eve night — you missed Vince McMahon as "Mr. McMahon-ta Claus," delivering "presents" to the WWE Universe.
Those presents:
1. John Cena is back, "back on Raw and back on Smackdown"
2. psst women's tag titles
3. next week's New Year's Eve Raw will feature Dolph Ziggler vs. Drew McIntyre in a steel cage match
Yep, sandwiched between an announcement that seems to contradict everything John Cena's been saying about his post-Christmas return to WWE's house show circuit and a Raw main event between two heels that nobody's going to be excited for, we finally got some proof that WWE Women's Tag Team Championships are going to exist in 2019. It's something they've been talking about for a while, to the point that most of the roster thought the'd be here already. So that's positive news, even if it's delivered by Vince McMahon in a Santa suit upset that he's got to film a Christmas thing for a show he hates.
The first women's tag champs will probably be the Bella Twins (or, in a better world, Sasha Banks and Bayley), but you know who we're pulling for: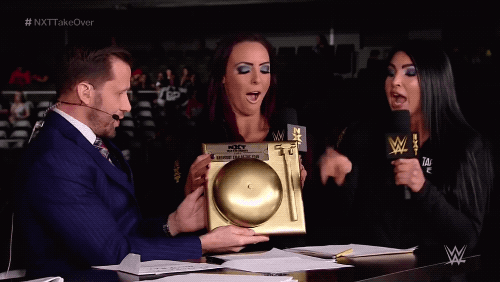 Merry Christmas, everybody.