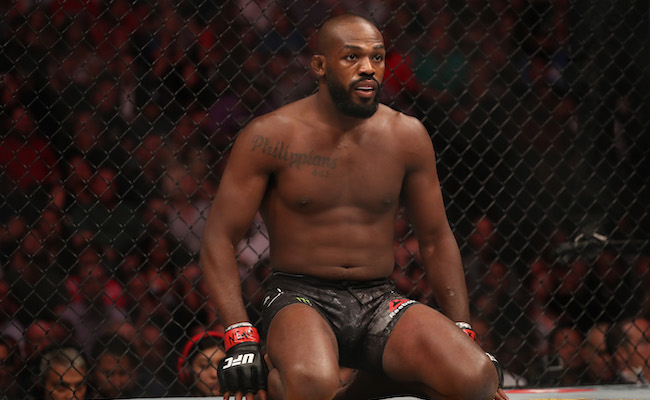 Jon Jones (25-1) defeated Thiago Santos (21-7) via split decision to defend his light heavyweight title at UFC 239 on July 6 in Las Vegas.
Santos moved smoothly through the first round, staying out of Jones's range and finding openings to chop at the champ's leg. As the round wore on, Santos's confidence grew and he really attacked Jones with a flurry of shots.
On his first kick in the second, it looked like Santos may have tweaked his left leg. He responded by trying to close the fight with a slew of punches and kicks. He really struggled moving on his leg through the round and Jones sent him to the ground with a head kick.
Santos recovered and popped Jones with a surprise combination of shots to keep the champ on his heels. A seemingly frustrated Jones tossed consecutive spinning heel kicks to end the round.
Jones picked up the pace in the third, stalking Santos around the Octagon with his classic methodical striking. While Santos continued to wear down the champ's leg, Jones brutalized Santos with technical strikes to the head and body.
In the fourth, Santos had nearly no mobility, as Jones picked him apart, following around the cage and really landing any strikes he wanted.

Santos refused to settle for coasting through the final round, opening the fifth with leg kicks and heavy-handed shots to the champ to send it to the judge's scorecards.
Jones came into Saturday's fight on a two-fight win streak since his return to the Octagon. Jones hasn't lost a fight in 16 bouts, with his last loss coming back in 2009 thanks to a disqualification against Matt Hamill. Santos entered his co-main event slot with four consecutive wins, with the previous three via knockout.