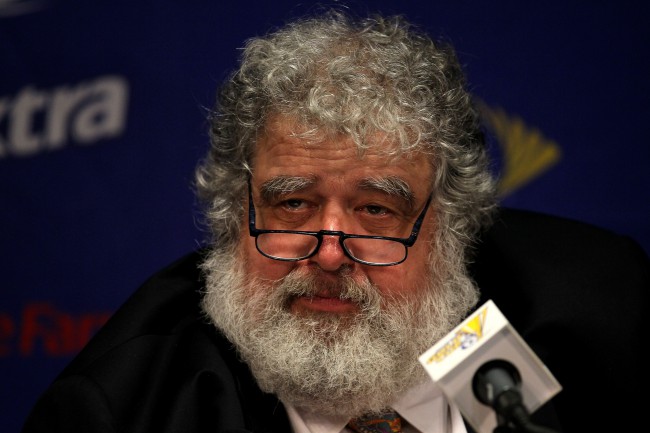 This is Chuck Blazer, a former FIFA executive who reportedly paid $6,000 a month for an apartment for his cats. Blazer, who was a member of the FIFA Executive Committee from 1996-2013, also has been accused of misappropriating at least $15 million in payments from CONCACAF, the FIFA branch that oversees Central and South America, during his tenure. But seriously, $6,000 a month for a cat apartment.
FIFA came under fire late Tuesday evening, as the U.S. Department of Justice brought charges against 14 FIFA executives — including racketeering, conspiracy, and corruption. The DOJ also announced that Blazer secretly pleaded guilty to corruption charges in 2013 — the same year his tenure with FIFA ended — and has been working as an informant ever since.
As for what he spent while he was working for FIFA, well, it's nothing short of grossly excessive. According to a report from the New York Daily News last November, he ran up a ridiculous $29 million in credit card charges on completely unnecessary things. He apparently had a fleet of private jets, took numerous island getaways, and had offshore bank accounts. In addition, he owned two apartments at Trump Tower in New York, including a $6,000-a-month adjoining space for just his cats. Yes, his cats:
"He lived like there was no tomorrow," said one source. "He ate and drank whatever he pleased. He probably thought he'd be gone before anybody noticed what he had helped himself to."
I personally loathe cats. Regardless, no cat needs a $6,000-a-month apartment. Period.
[Source: For The Win]