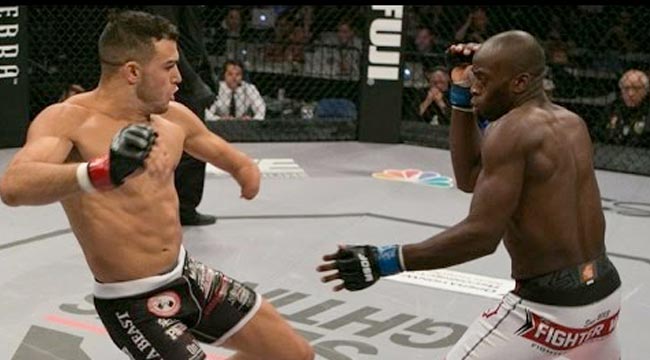 Nick Newell has been angling to get into the UFC for years to no avail. UFC president Dana White has long been against the idea, lest the company hold a fight on TV that shows a one-handed MMA fighter losing in his Octagon. It led to Newell retiring in 2015 a few fights after losing his World Series of Fighting belt to current UFC star Justin Gaethje. But now, at 14-1 and back in active competition, Newell is finally getting his shot this June on Dana White's Contender Series. The same show that's welcoming Greg Hardy to the cage.
Here's a look at the damage this dude can do:
Newell is definitely a legit prospect, but he doesn't have the greatest competition on his resume. Ironically, the UFC is putting on so many shows its talent pool isn't necessarily elite from top to bottom. In other words, Newell belongs in the UFC, and if he has an impressive win (11 of his 14 wins have been by finish), he should get the call up to the big leagues.
The other interesting thing about this announcement is that it was fed to ESPN, who will likely get Dana White's Contender Series on their ESPN+ digital streaming platform if their bid for the UFC's broadcast rights goes through.
Could this be a sign White wants to start delivering the goods to ESPN?