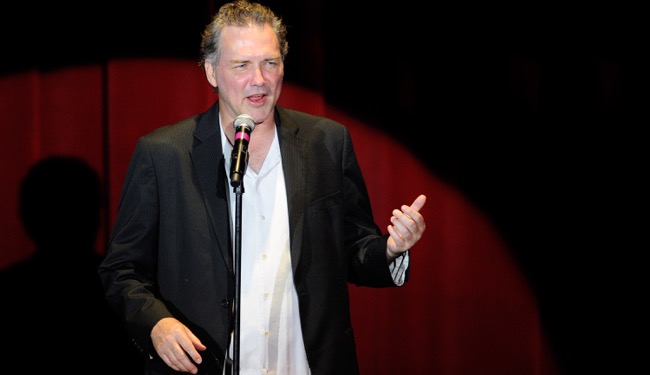 Earlier this week, Norm MacDonald and his son, Dylan, wrote a piece about last weekend's PGA Championship. They wrote the article after Vice Sports reached out to Norm about writing a bi-monthly column for their site.
We know all this because today Norm took his Twitter followers through the whole ordeal, so keep in mind it's all gleaned form his own perspective and we have yet to hear the story from Vice.
Vice didn't ever actually run the story, so Norm decided to share its brilliance on Twitter instead. Let's take a look at what happened, from the perspective of comedian, Norm MacDonald.
First the backstory to the piece, according to Norm.*
So, to rehash, Vice wanted Norm to write a piece (according to Norm), but he would only do so if he could do it as a joint venture with his son. Father and son then watched Jason Day win this past weekend's PGA Championship and wrote their piece together afterwards. But all does not go as smoothly as you might think, which is why we're now telling you about it. Here's Norm:
This is where it gets closer to real time, with an editor calling Norm to — presumably — discuss the piece in question. Except, that's not how it goes.
This next one was perhaps the most damning of tweets Norm sent about Vice Sports.
He then goes on to RT various people asking him to publish the piece he and his son wrote on Twitter. He, thankfully, obliges. Here, uncut, is Norm and Dylan MacDonald's piece about last weekend's PGA Championship.
And Fin.
"That's a lot of fat, Jack," is clever by itself, but the sociological nuance Norm and Dylan exhibit in the piece is astounding. Perhaps Vice Sports only wants Norm to interview "naturally funny" athletes, but Norm and his son Dylan can write for Uproxx Sports whenever they want.
*Keep in mind, this is Norm's version of events. We don't know what actually transpired, just his own recounting, which is obviously biased in his favor.