There is a good chance that if this is your first time reading SNX, you're probably here because of the new Travis Scott Jordans. We don't blame you for that, but if this is indeed your first time we're here to let you know that you've been missing out on a one-stop-shop that collects all the best footwear and apparel drops of the week, every week, without fail.
To the first-timers, we say welcome, to everyone else — get ready, because this week is stuffed with insane drops that'll test your brand-loyalty in a way that this year hasn't yet. This week, we've got fresh drops from Travis Scott, Virgil Abloh, and Supreme so kiss any early-Christmas money you've been saving goodbye, because between those ultra-hyped drops and a few restocks and new apparel releases, you're about to be cleaned out.
Here are the best footwear and apparel drops of the week, let's get into it.
Air Jordan VI Travis Scott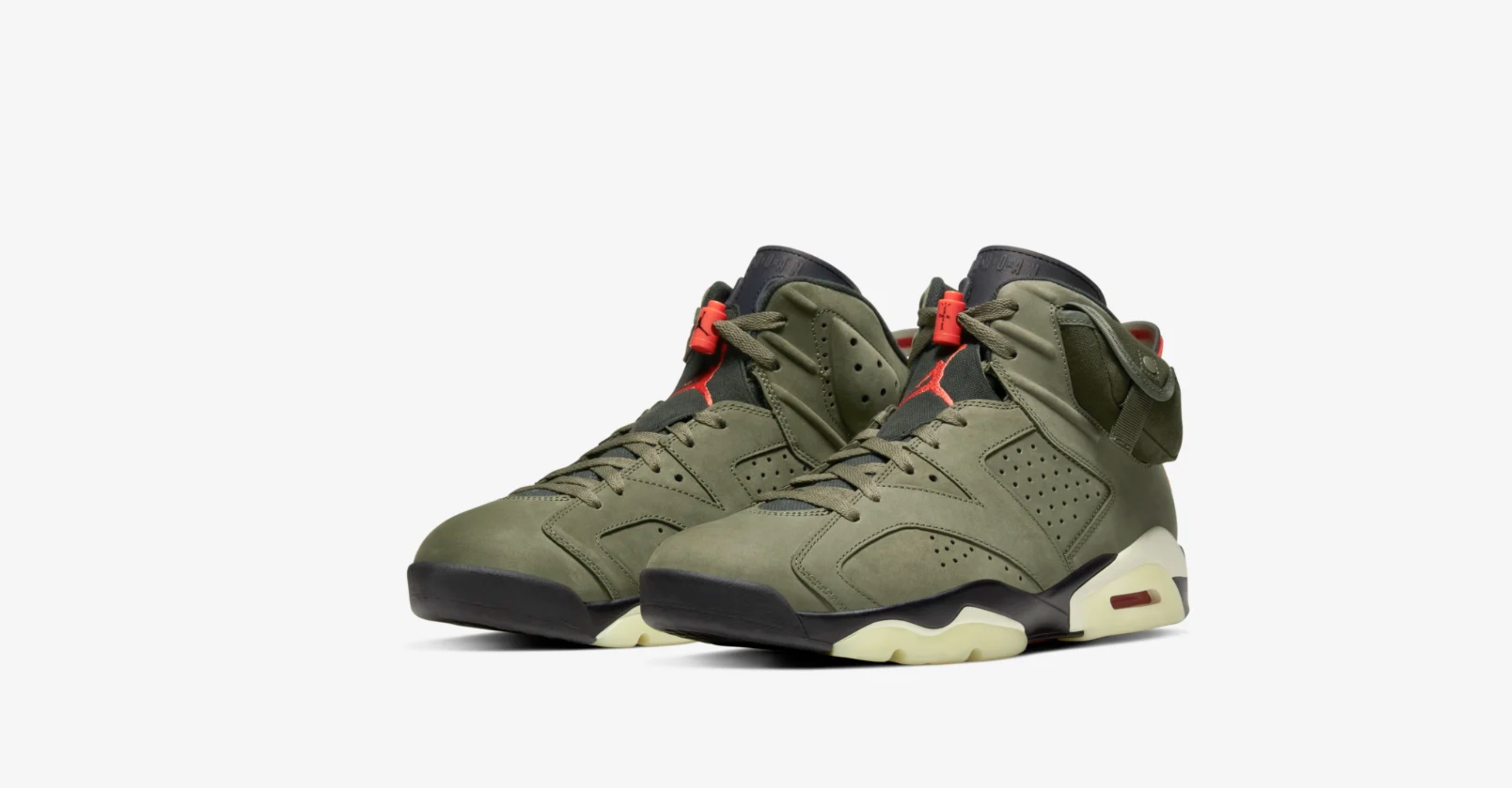 Travis Scott's Cactus Jack Jordan Brand collaborations are some of the most hyped sneakers on the market and it's easy to see why. The popularity of the sneakers doesn't just stem from the inclusion of Scott's undeniable star power, the designs tend to use modern flourishes with a focus on functionality, making these branded sneakers look a lot more along the lines of something Nike's legendary designers would actually conceive of, rather than a cheap money grab that relies on a celebrity endorsement.
Featuring an Army-inspired olive suede upper with a reflective underlay, a small utilitarian pouch on the ankle, and contrasting infrared accents and dual Jordan and Cactus Jack branding, the Jordan VI Travis Scott is one of the best sneaker drops of the entire year. The sneaker sits atop a subtle glow-in-the-dark sole, which isn't something we needed — but the glowing bits are sensibly confined to small windows along the sole, rather than the whole bottom of your shoe, making it acceptable enough.
The Air Jordan VI Travis Scotts are set to drop on October 11th for a retail price of $250. Grab a pair through Nike's online store or select retailers and make sure you move fast — these will sell out, and Nike's Travis Scott drops have been known to break their website.
Off-White ODSY-1000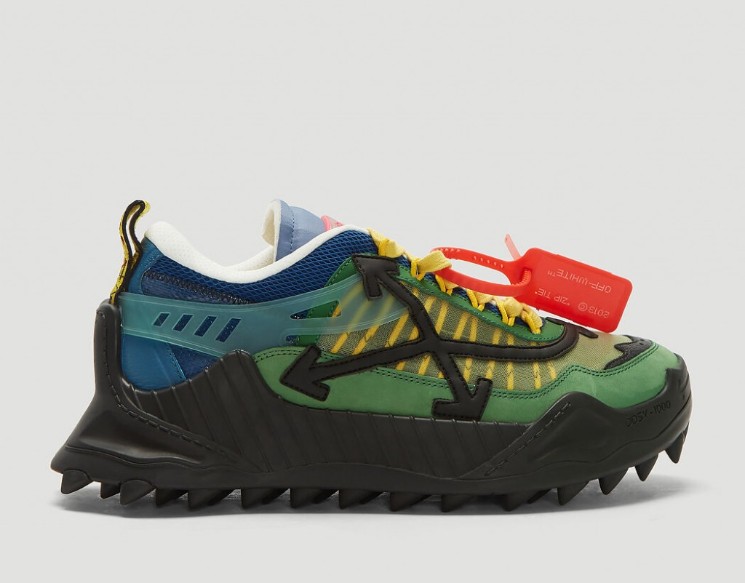 Off-White's latest hiking-inspired sneaker, the ODSY-1000, garnered quite a buzz during this season's Paris Fashion Week and now Virgil Abloh's latest sneaker is available to purchase in light blue, blue, and green colorways. Featuring a sculpted rubber sole and a vivid color-blocked design with a contrasting lace-up closure and a rounded-toe silhouette atop a rubber cleated sole, the ODSY uses mostly polyester and leather material for it's upper and utilizes a few of Abloh's favorite design flourishes, such as the plastic zip tie.
The Off-White ODSY-1000 is out now, pick up the blue and light blue colorways at the Off-White online store, where both pairs retail for — take a breath — $815, or grab the green colorway from LN-CC, where the pair retails for $780.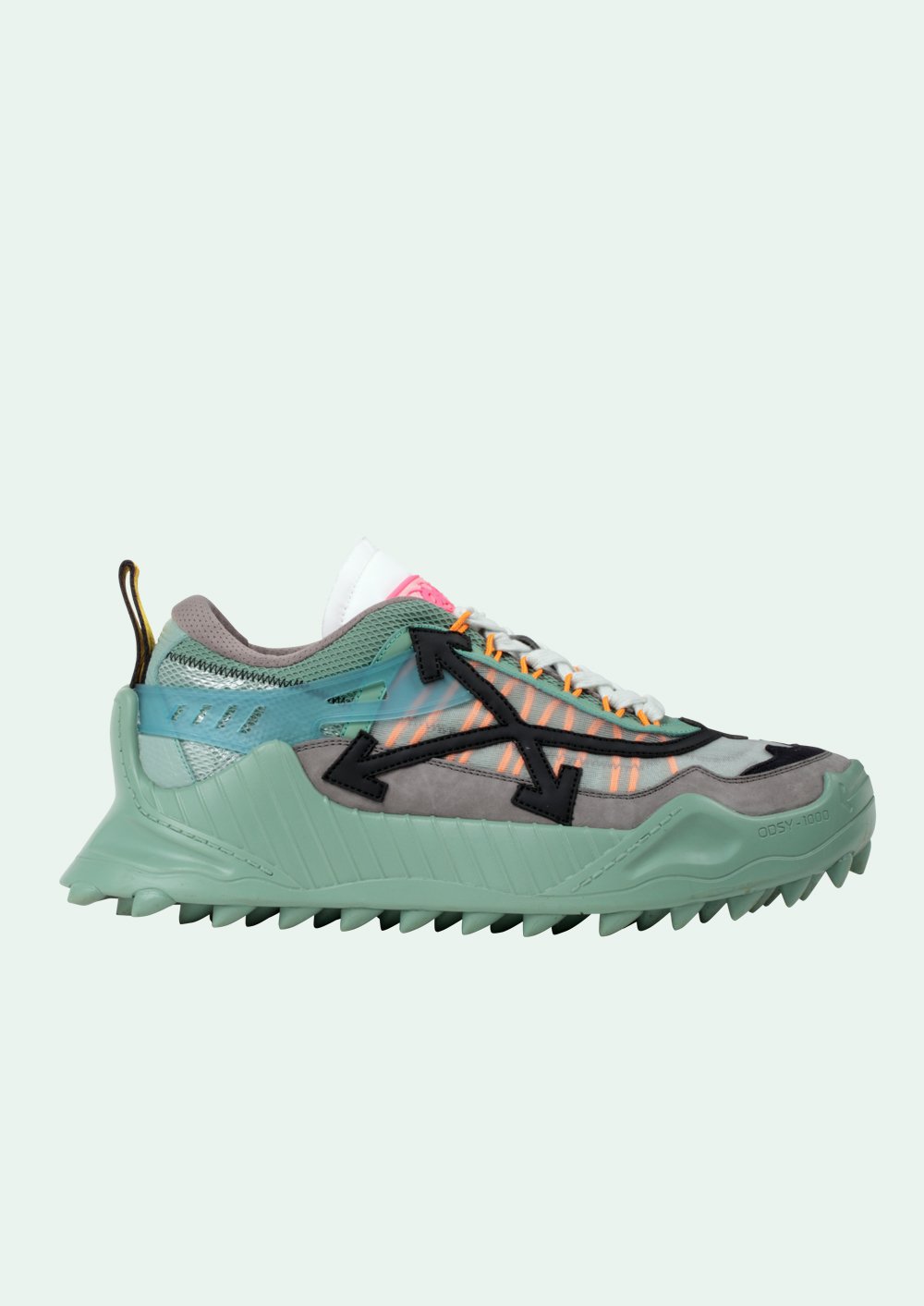 Supreme Vans SK8-Hi Fuck The World
Supreme and Vans are linking up once again, and this time they're going straight for a classic Generation X angst-heavy vibe with their trio of iterations to Vans' SK8-Hi Pro silhouette, featuring an embroidered phrase reading "Fuck The World." The graphic is embroidered around the lateral collar of each pair, with Supreme dressing the canvas and suede upper of the shoe in a navy and yellow colorway, a checkerboard and creme iteration, or a simple black on black pair.
Other design touchstones include plush leather lining and a shock-absorbent footbed, and the classic Vans bright-white midsole and leather Jazz Stripe.
The Supreme Vans SK8-Hi Fuck The World pack is set to drop on October 10th for an unannounced price. Pick up a pair at the Supreme online or physical store.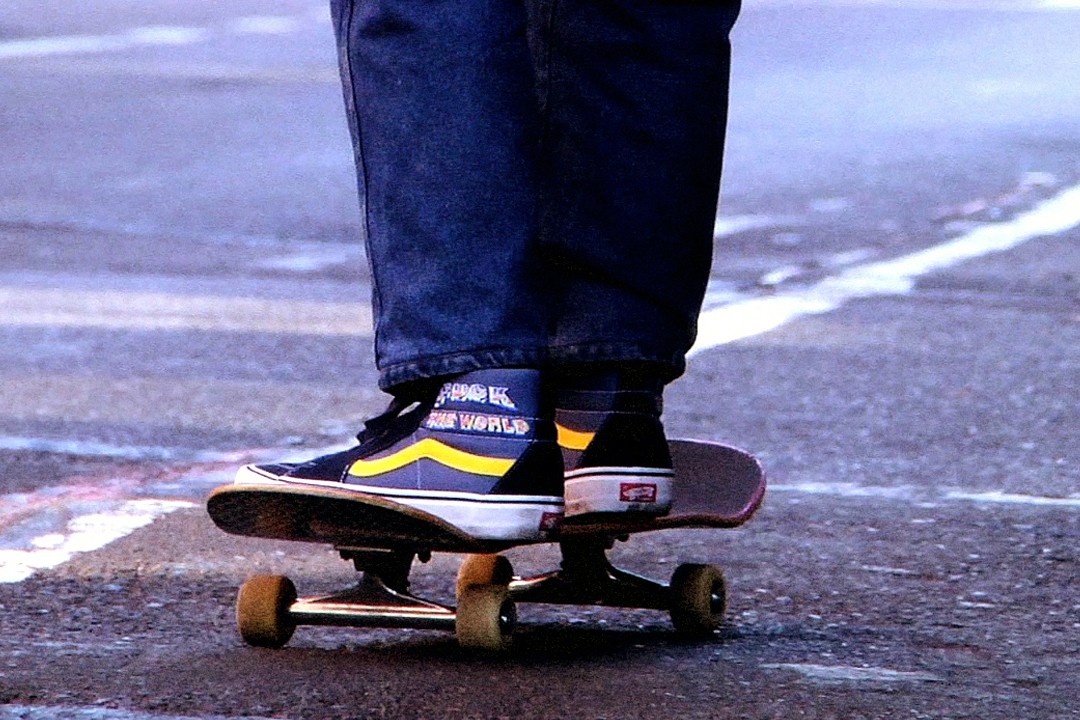 size? x Adidas Training PT Album Covers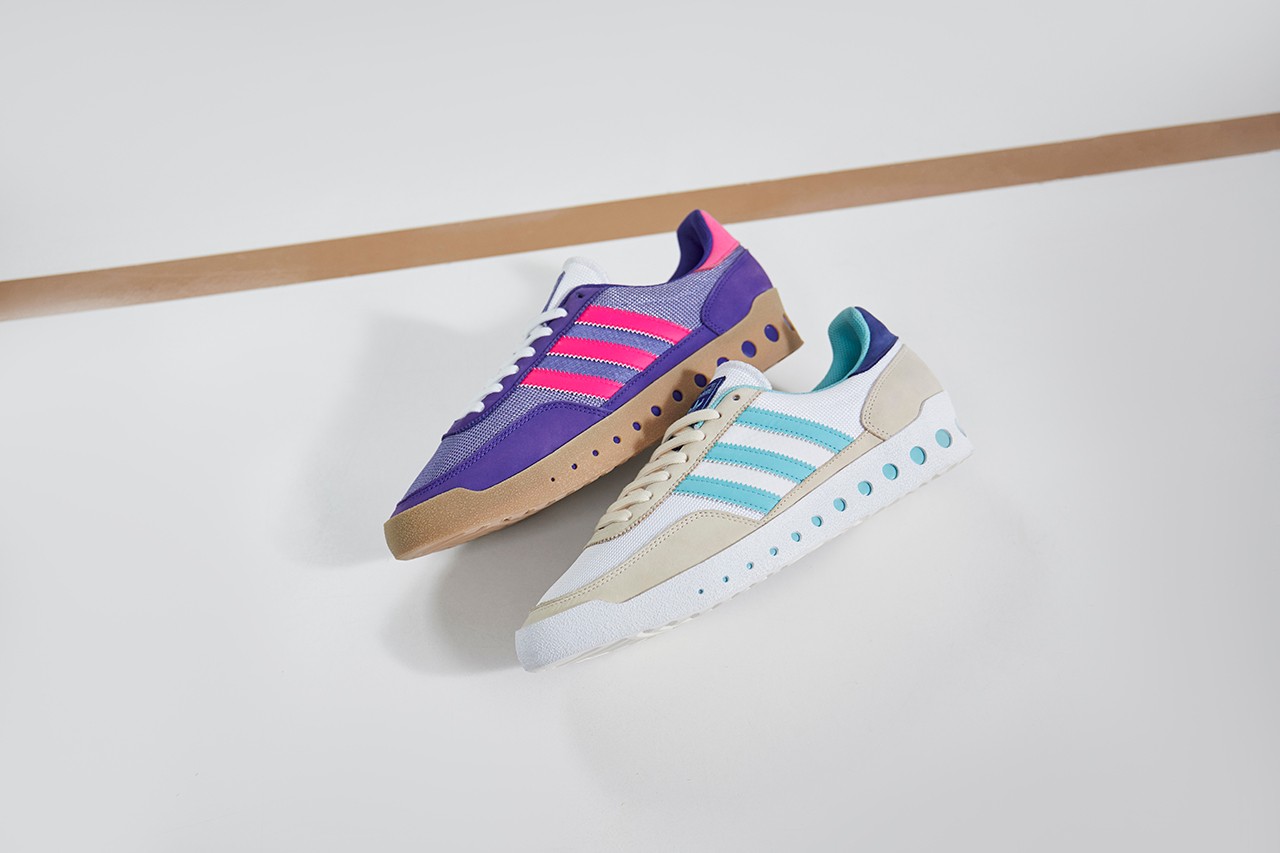 For this size? exclusive take on the Adidas Training PT silhouette, the three-stripes brand has collaborated with legendary album cover designer Brian Cannon — who is responsible for some of the album art from the golden age of Brit Pop, like Oasis' Definitely Maybe, or Suede's Dog Man Star — for a special take on the Training PT silhouette.
Rather than just slapping his famous album art on a pair of sneakers, which would've been a terrible idea and a missed opportunity, Cannon flexes some of his graphic art chops with a sensible approach to color and design delivering two solid pairs of eye-catching sneakers. Featuring a mesh base with suede overlays, both pairs make great use of contrasting and complementary colors and sit atop a special patterned midsole, which stands as the pair's only major out-there design touch, but works so well it's almost shocking we haven't seen it implemented in previous designs.
We love the sky blue and white colorway but for those looking for something a little more attention-grabbing, the purple and pink is the obvious winner.
Both pairs are set to drop on October 11th for a retail price of $87. Pick up a pair exclusively through the size? online store.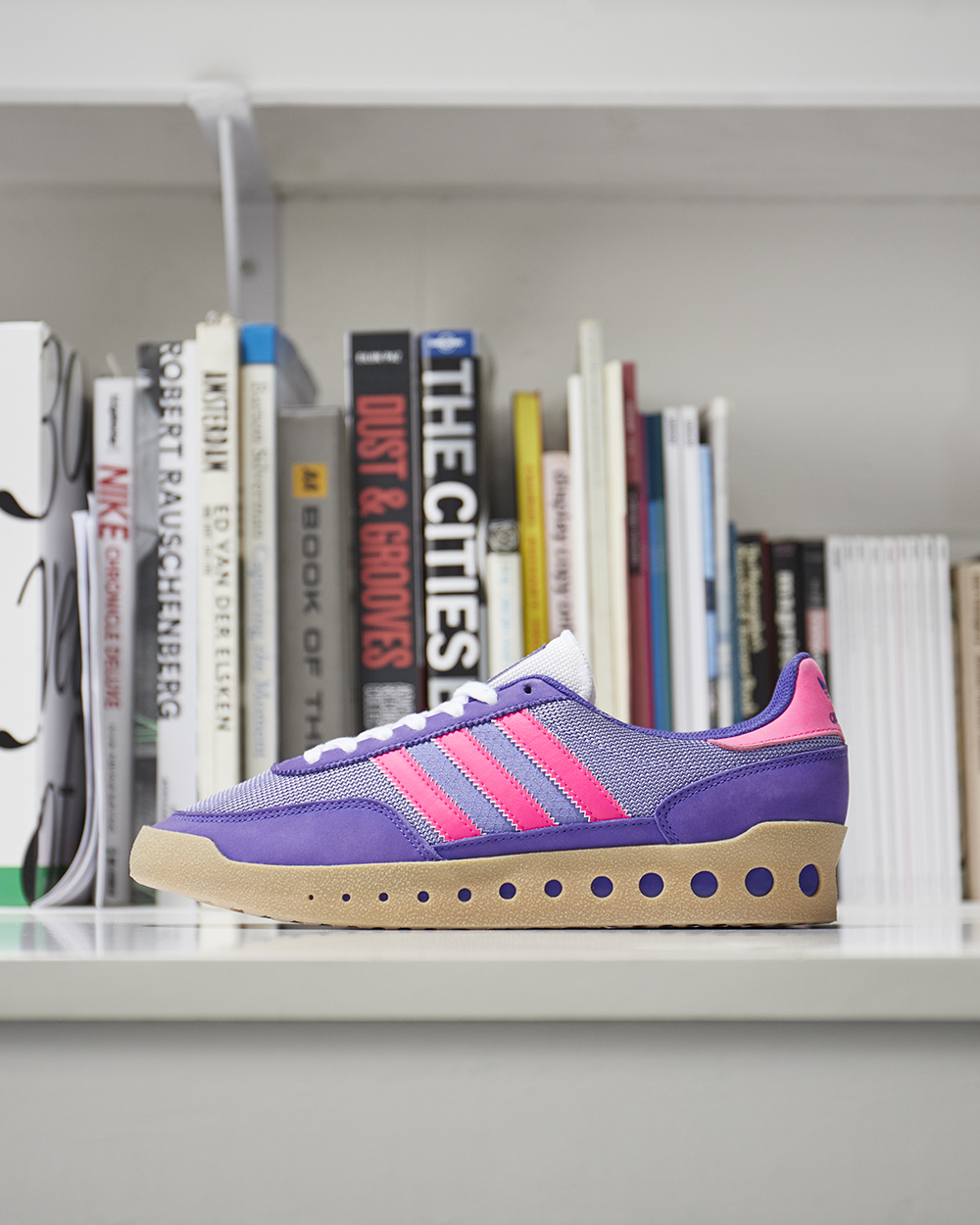 Adidas Consortium Gardening Pack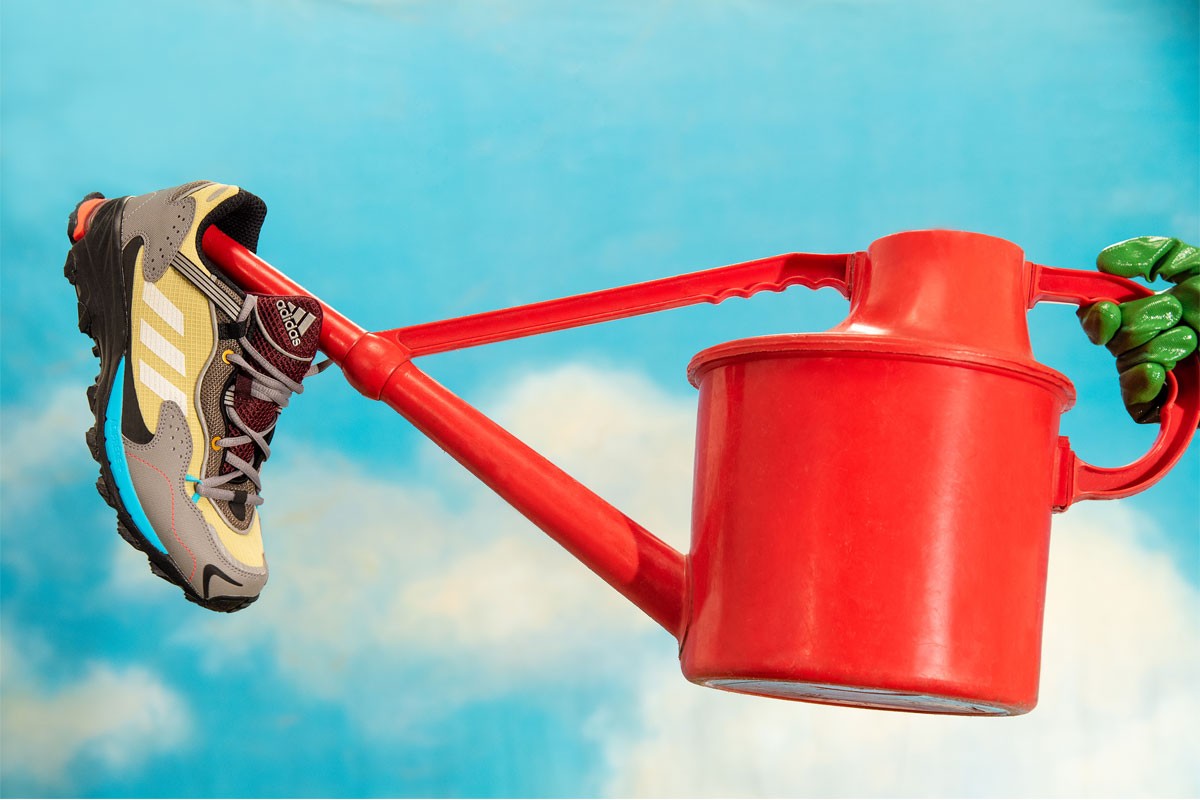 Modern sneakers are going through this weird outdoors-inspired phase right now which has led Adidas Consortium to drop the earth-toned Gardening Club capsule collection, a trio of outdoor-ready sneakers perfect for taking on a hike, some gardening, or a stroll around your favorite city. One of the designs, the Novaturbo H6100LT is a sandal, so we're going to skip that one, but the other two drops both make use of the Response Hoverturf silhouette, in two drastically different forms.
Choose between either the more understated grey pair, with a traditional lacing system, or the sleeker black and brown version, featuring a lace cover panel perfect for what Adidas describes as "night-time pruning operations," whatever the hell that is supposed to mean. The concept of a gardening inspired outdoor sneaker is novel, sure, but it's the designs that mix earth tones and floral-like bursts of color that make this release inclusion-worthy and perfect for the fall season.
The Adidas Consortium Garden Pack is set to drop on October 12 for an unannounced price. Pick up a pair through the Adidas online store or select Adidas retailers.
Chinatown Market Sequin Puffer Jacket
The hugely popular Sequin Puffer Jacket from Chinatown Market is currently back in stock in what CTM is calling "extremely limited quantities." Featuring transitional sequins that switch between full black and full red, the sequin puffer jacket is perfect for people who want to stay warm for the cold season, while still remaining flashy.
With the sequin puffer jacket, you can't help but be the life of the party — you're a literal walking disco ball, after all. Go for the full red or full black look, or somewhere in between for a puffer jacket that always looks different, every time you toss it on.
Head to Chinatown Market's online store to pick up the Sequin Puffer Jacket for a retail price of $450. Sizing ranges from small to 3XL.
Teddy Fresh Split-Zip Hoodies
Everyone's favorite YouTuber-owned apparel company, Teddy Fresh, is back with a blended cotton polyester dual-toned zip hoodie. Featuring color-blocked fleece, and a drawcord hoodie with Teddy Fresh felt branding across the chest, Teddy Fresh's latest hoodie is dressed in either a subdued earth-toned brown and black colorway or a wilder pink and blue iteration with multi-colored branding.
The Teddy Fresh Split-Zip Hoodie is out now for a retail price of $79. Grab the sweater while supplies last from the official Teddy Fresh online store, sizing ranges from XS-3XL.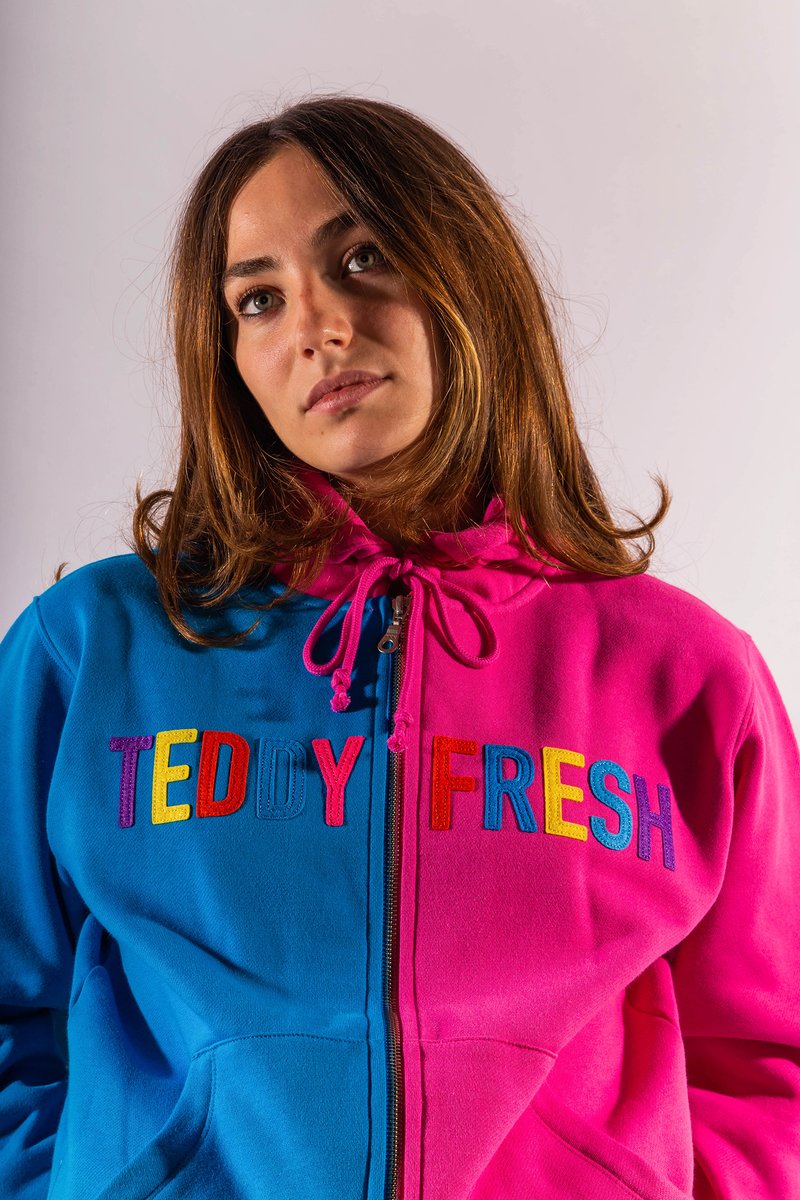 Jordan Brand Travis Scott Apparel Collection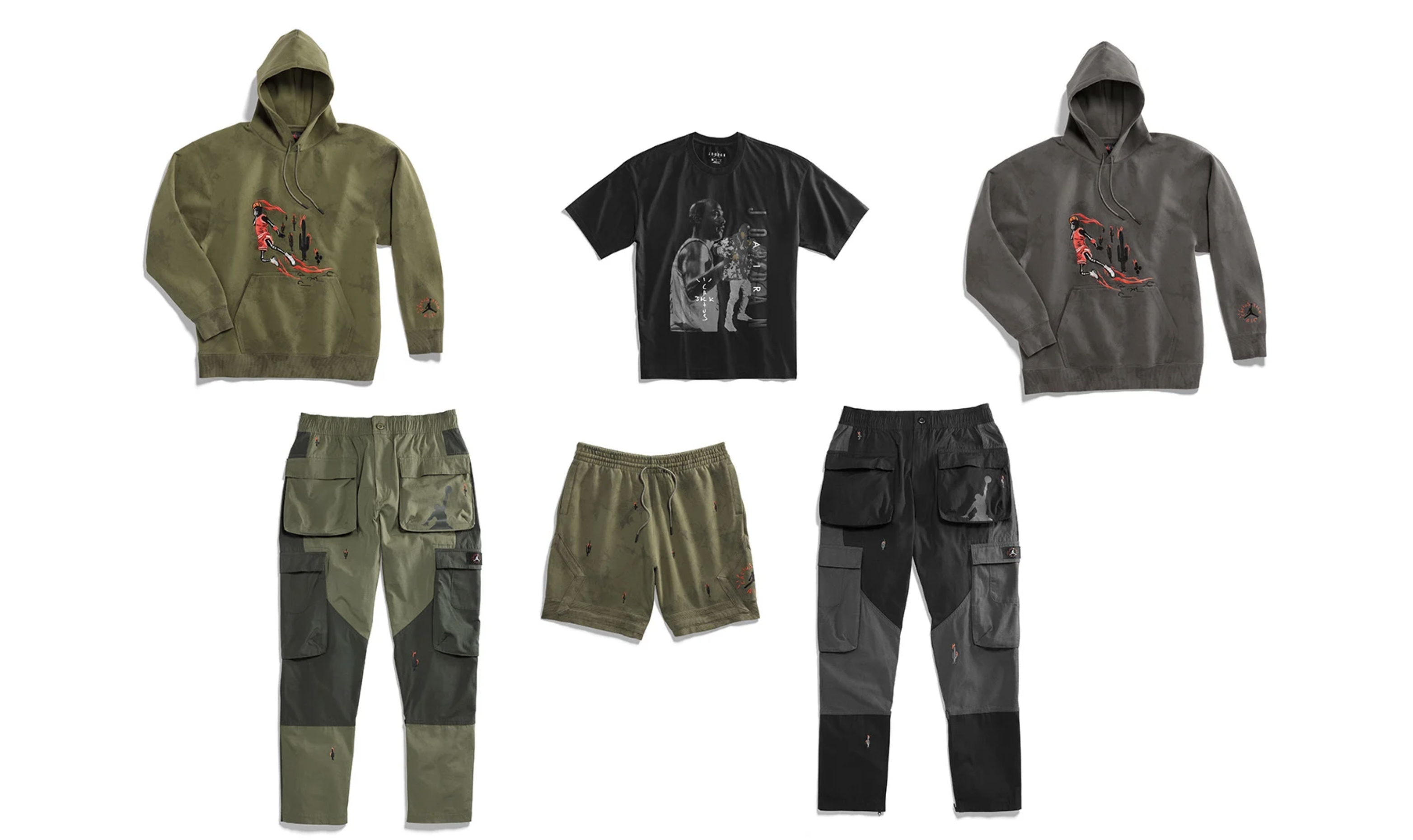 The Travis Scott Jordan collaboration doesn't begin and end with the Jordan VI — there is also a whole apparel collection releasing alongside the sneakers. Consisting of two washed suede hoodies in olive green and black, similarly colored cargo pants, matching washed suede shorts and a single black t-shirt featuring MJ's likeness and Cactus Jack branding , the apparel collection is made to match seamlessly with the kicks, but holds up well enough on its own to be one of the must-have apparel drops of the week.
The obvious highlight is the flaming-Jordan sporting hoodies, which mixes the iconic prestige of Jordan branding with Scott's cactus-and-death obsessed imagery. The cotton cargo pants are made from durable cotton ripstop and are loaded up with more pockets than you'll ever need.
The entire collection ranges from $45-$150 and is set to release on October 11th through Nike's online store, Check out the full collection in greater detail here.