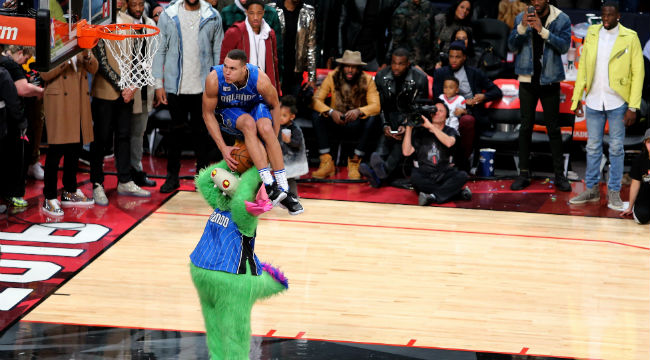 Aaron Gordon put on one of the best displays in Dunk Contest history on Saturday night. One day later, it's still hard to comprehend how he pulled off a few of those jams, maybe most notably the one where he jumped over Orlando's mascot, put the ball under his legs, and threw down with authority.
Unfortunately for Gordon, he went head-to-head with defending champion Zach LaVine, and he was unable to take home the win in the best Dunk Contest ever. However, there are plenty of people, myself included, who thought Gordon's mix of athleticism, power, and creativity should have given him the nod over LaVine. While LaVine winning wasn't a travesty or anything – the dude was easily jumping from the free throw line and doing stuff – Gordon put on a show that would have won basically any other year.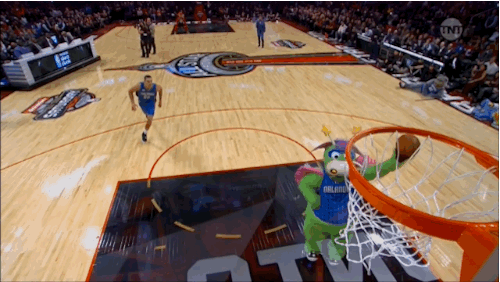 Gordon's loss didn't sit well with a lot of people, including his older brother, Drew. For one, Drew posted a since-deleted picture to Instagram in which he showed that he smashed his phone.
Additionally, Drew sent out a few tweets in which he declared his brother the real winner and called out Shaquille O'Neal for robbing Aaron.
Calling out Shaq seems a bit odd since he gave his brother a 10 on every final round dunk – maybe he was mad at how easily he was giving out 10s? – but it's definitely understandable that Drew thought Aaron got the short end of the stick on Saturday.