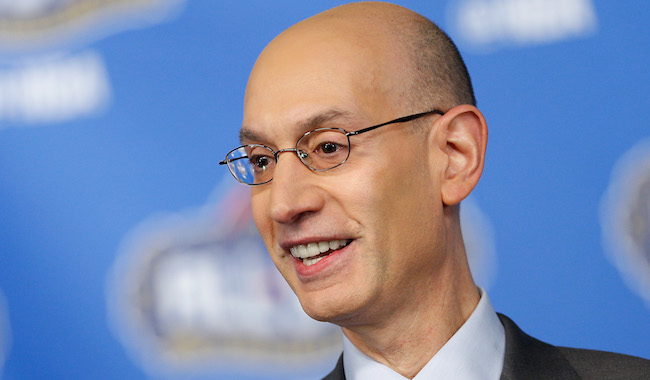 NBA commissioner Adam Silver is regularly asked about the potential of the league expanding beyond its current 30-team structure. It's not every day, though, that he is prompted (on camera) about the subject by a prominent current player and that transpired recently thanks to The Players' Tribune.
The website set up an interview between Silver and Portland Trail Blazers guard C.J. McCollum and part of that discussion had a direct tie to the potential of a team landing in Seattle.
As you can see, Silver did not fully commit to a "precise timeline" when it comes to putting a team back in Seattle but, in the grand scheme, it was a positive overall message in that expansion is "inevitable" for the league.
"I think it's just a question of when the right time is to seriously start thinking about expansion. Think about the state we're in the league right now where [it is] amazing to me that, coming off of these Finals, you have some fans saying, 'There's only one good team in the league.' And I'm thinking, well, if people really believe that even though we have 450 of the best players in the world, and 450 players can only form one really good team, probably doesn't make sense to expand in terms of dilution of talent."

"Now I don't really believe that, and I think these things correct themselves. And I don't want to put a precise timeline on it, but it's inevitable at some point we'll start looking at growth of franchises, that's always been the case in this league, and Seattle will no doubt be on a short list of cities we'll look at."
Comments like these won't do much for the Seattle die-hards that continue to be upset about the SuperSonics vacating the city for Oklahoma City in the first place. In the same breath, it isn't as if Silver is crazy to consider the league being in a very stable and positive position and, with that, being reticent to shake things up in a grand way.
As he notes, Seattle would be the perfect destination for the league's 31st (or 32nd) team but, if you are looking for an estimated timetable for such a move, you won't be getting it from the mouth of Adam Silver.