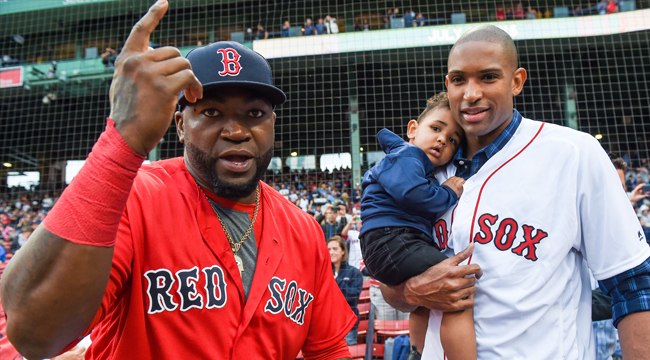 There are few life events more stressful than a wedding, and Al Horford knows all about that stress. Horford got married in the Dominican Republic on December 24, and his efforts to pick his wife up in a limo proved to be futile.
Instead of giving up, Horford called up fellow Dominican Republic countryman David Ortiz, who offered up his Rolls Royce Phantom despite the fact that the Red Sox slugger wasn't anywhere close to where the nuptials were taking place. Ortiz made a call to get the car washed, and Horford was able to keep the car for the remainder of his stay, according to Sports Illustrated's Andrew Sharp.
Ortiz wasn't even on the island at this point, but it didn't matter. He told Horford to send a friend over to Ortiz's house to pick up his Rolls-Royce Phantom. "I'll have it there in 30 minutes," Ortiz said. "I just gotta get it washed."

Horford was amazed. "He didn't even know my guy down there," he laughs. "I sent a friend of mine. And he picks up the Phantom, brings it over to my wife. . . . And you know, that's a very expensive car. But [Ortiz] tells me to keep it until I leave. So we're there for a couple more days, and we have the car the whole time. It's just one of those things, it shows he has a really big heart."
The two star athletes have always had a connecting tie as countrymen from the DR, but now that Horford is a Celtic, they share a city in the states to bring them closer as friends. But what's truly remarkable is how generous Ortiz was at the spur of the moment. The Horfords' nuptials will forever be a testament to that.
(SI)