The Warriors are 69-9 and need four straight wins to break Chicago's 72-10 record from their 1995-96 campaign, still the best regular-season mark in NBA history. While most online ink has been spilt for the Dubs' small-ball blitz with Draymond Green sliding into the center role, Golden State's actual starting center is a pretty damn fine player, too, and we're not just talking about him catching those no-look lobs from Stephen Curry.
Before the Warriors were so close to making history, we got a chance to talk with Bogut a couple months ago about what he excels so much at, and the ever-changing landscape of big men he has to defend in today's NBA.
---
DIME: When you're defending the post, a lot of defending the post is setting up position before the entry pass. Do you feel like younger players don't necessarily realize that when they first come into the league?
Andrew Bogut: It comes down to coaching. Most good defensive coaches, they always say do your work early. It makes it much easier. If you guard a guy with a foot in the paint, he makes the catch, they're too talented. They're going to score. Most guys, you want to push off the block. But in saying that, there are some unique circumstances of guys who like catching it off the block. Melo (Carmelo Anthony) is one of those guys. Al Jefferson. They like to turn and face you and have that face. Z-Bo (Zach Randolph). So, it's kind of a catch 22, but you always want to try to push them off the block.
I ask about the young guys, specifically, because I think (Kristaps) Porzingis is really good. I think (Karl-Anthony) Towns is really good. (Jahlil) Okafor is skilled, but those guys, it seems like they make their full effort once they actually make the catch.
The days of the Z-Bo type guys where they just duck you in, there's not many of those guys left. The game's kind of changed in that sense.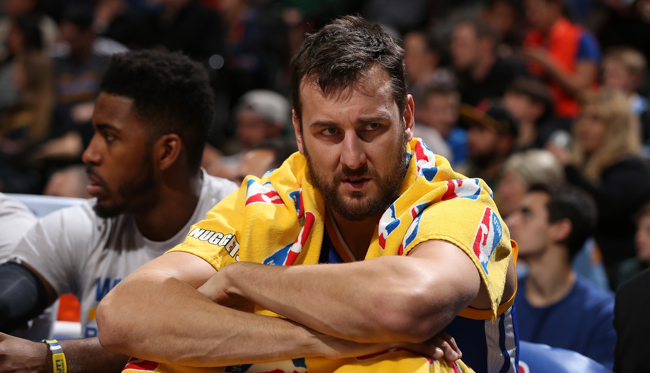 How does that affect the way you defend?
It hasn't really for me. I just do my work early. If they want to catch it off the block, I can move my feet quick enough to stay in front of them, it's fine. I think Z-Bo is a tough one, because you're a helpside defender, they swing the ball and all of a sudden he's right there. Bang! That's a bitch. Not many guys do that.
Everyone talks about Z-Bo. Whenever I mention that, people bring him up. Is he the guy that leaves you the sorest?
He's physical, and he respects guys that are physical down there with him. So, we have great battles, but yeah, he's gonna make sure that if you play well, you're gonna feel it in the morning.
Those guys who catch deep, a lot of the time, the shot's going right up because they already have position. But when they're pushed out a little bit more, whether it's because they want to be or because you get them out there, there might be a little more facilitation, right?
It depends what system it is. For instance, the Knicks, they want (Robin) Lopez to catch it on the block or a little bit off so they have the room with the triangle.
And they can get Melo comfortably in the pinch post.
Exactly. Whereas Memphis, they're like, no. Just get as close to the basket as you can. It comes down to system and what the coach wants. There are coaches who want you to catch it off the block. We're one of them. We like to have me post up off the block.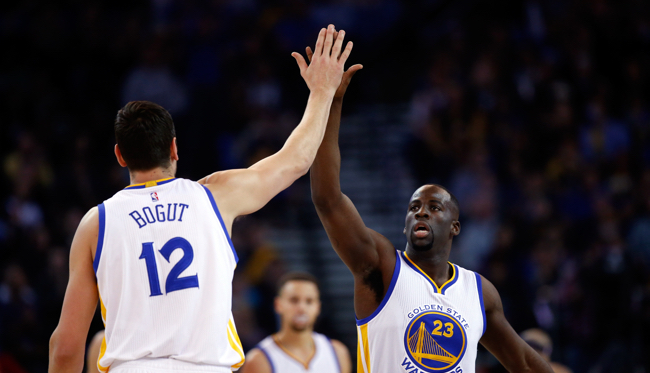 So, how much of that just has to do with scouting?
Yeah, I mean, is he a shooter? Is he a faceup shooter? Does he go right? Does he go left? Does he like to spin? We know all that just by watching film and the various scouting reports. It makes a big difference.
When you watch film, how are you doing it? Are you going through full games? Are you going through Synergy and picking through different categories of play types?
I don't watch a whole lot of film to be honest with you. I watch a little bit. I don't overdo it. I've been in the league long enough to know every guy's tendencies in this league. You ask me something, I can tell you. But usually, it'll be the younger guys that I don't really know. I'll watch some film on them before a game just to try to figure it out.