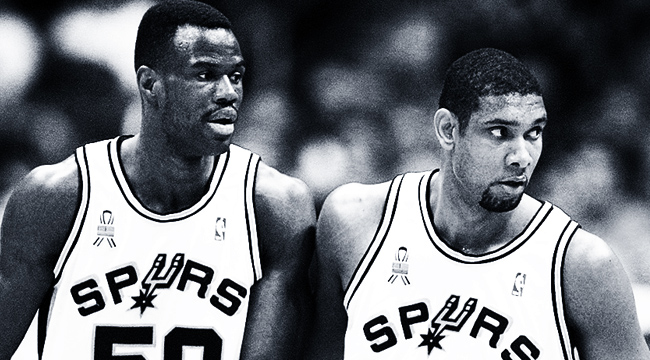 DeMarcus Cousins is now a member of the New Orleans Pelicans, and that arrival brings an immense amount of intrigue. Aside from the abject hilarity that is the ongoing saga of the Sacramento Kings, Cousins now joins Anthony Davis to form arguably the most talented frontcourt duo of the past decade or more.
Without seeing what the pairing looks like on an NBA floor over an extended period of time, we are left to simply wonder how Cousins and Davis will mesh on both ends of the floor. On the bright side, the two big men could support each other beautifully given their level of athleticism and skill, both on the interior and stretching toward the three-point arc on both ends. In a more negative spin, Cousins and Davis have always been the center of attention in their respective situations and duplicative skill sets don't always coexist perfectly.
What we know, though, is that Cousins and Davis will have a great deal of competition when trying to form the best frontcourt duo in the history of the NBA. We are here to break down the best of the best in that regard.
While we settle on only five pairings in this space, honorable mentions like Chris Webber and Vlade Divac to go along with Ben Wallace and Rasheed Wallace shed a bit of light on the rarified air that this quintet occupies.
It should be noted that the group includes only "traditional" combinations up front, meaning that Larry Bird and James Worthy were not included alongside Robert Parish and Kareem Abdul-Jabbar respectively. To that end, LeBron James and Chris Bosh weren't considered since that was an auxiliary lineup when both the played the 4 and the 5, and the modern edition with Kevin Durant and Draymond Green won't be included either.
Make no mistake, though, some of the best players in NBA history are represented and, with that, let's get to the list.
5) Charles Barkley and Moses Malone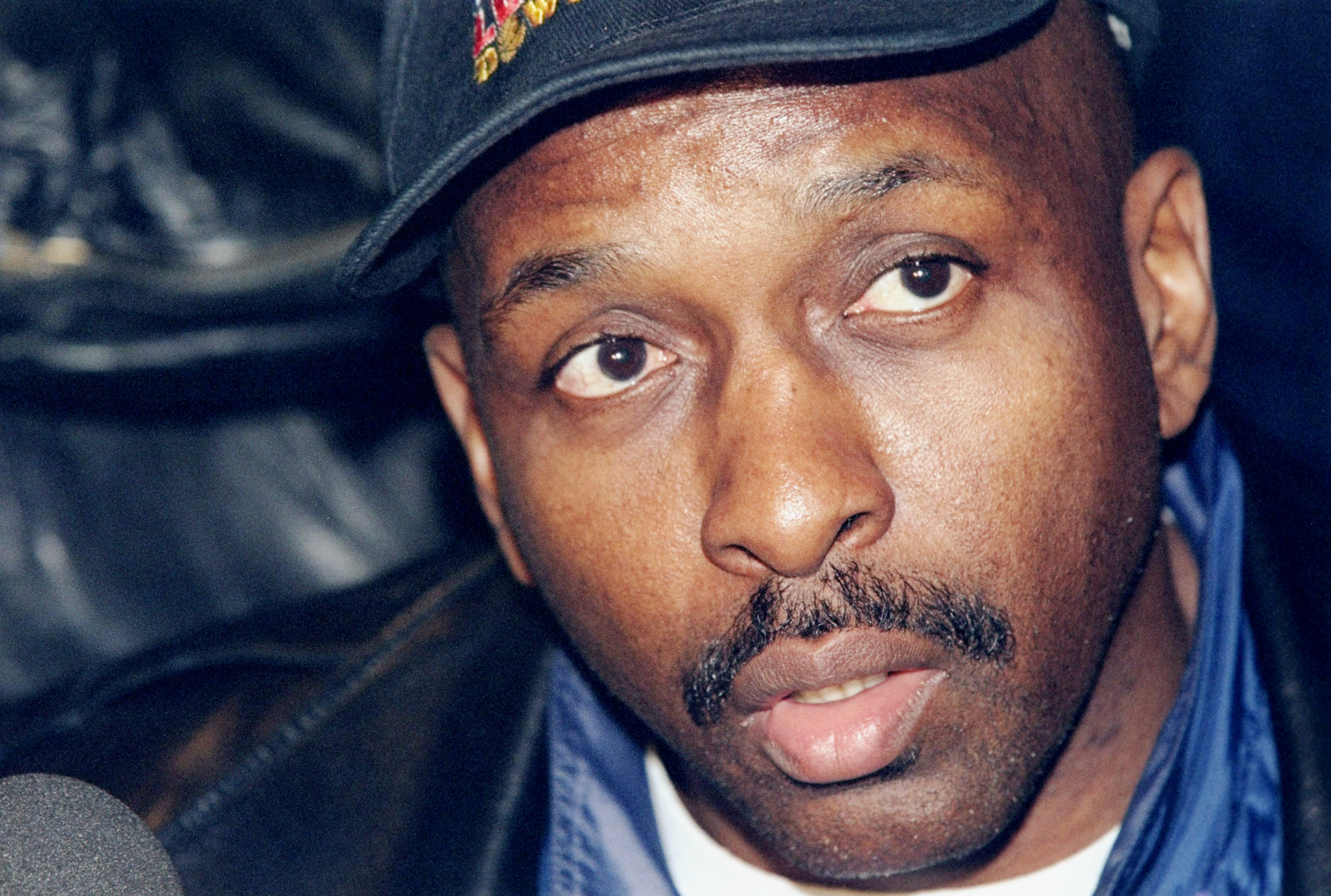 Barkley and Malone are, unquestionably, two of the top 50 players in NBA history and they would be higher on this list if not for longevity concerns. The pairing only operated together for two seasons. For context, those campaigns were the first two of Barkley's storied career. Still, the results were quite good with two 50-win seasons, and both players were tremendous.
As referenced earlier, it would be nice to be able to include Julius Erving with Moses Malone on this list, but that would be gaming the system and Barkley actually fits the bill. In their two seasons together, Malone averaged 24.2 points and 12.4 rebounds per game while Barkley put up 17.0 points and 10.7 rebounds per contest in the aggregate. That, of course, represents big-time production and the stature of the two players adds to the intrigue.
It would be fairly easy to argue for Ben Wallace and Rasheed Wallace by nature of their NBA Championship win but both pairs are deserving of inclusion.
4) Hakeem Olajuwon and Ralph Sampson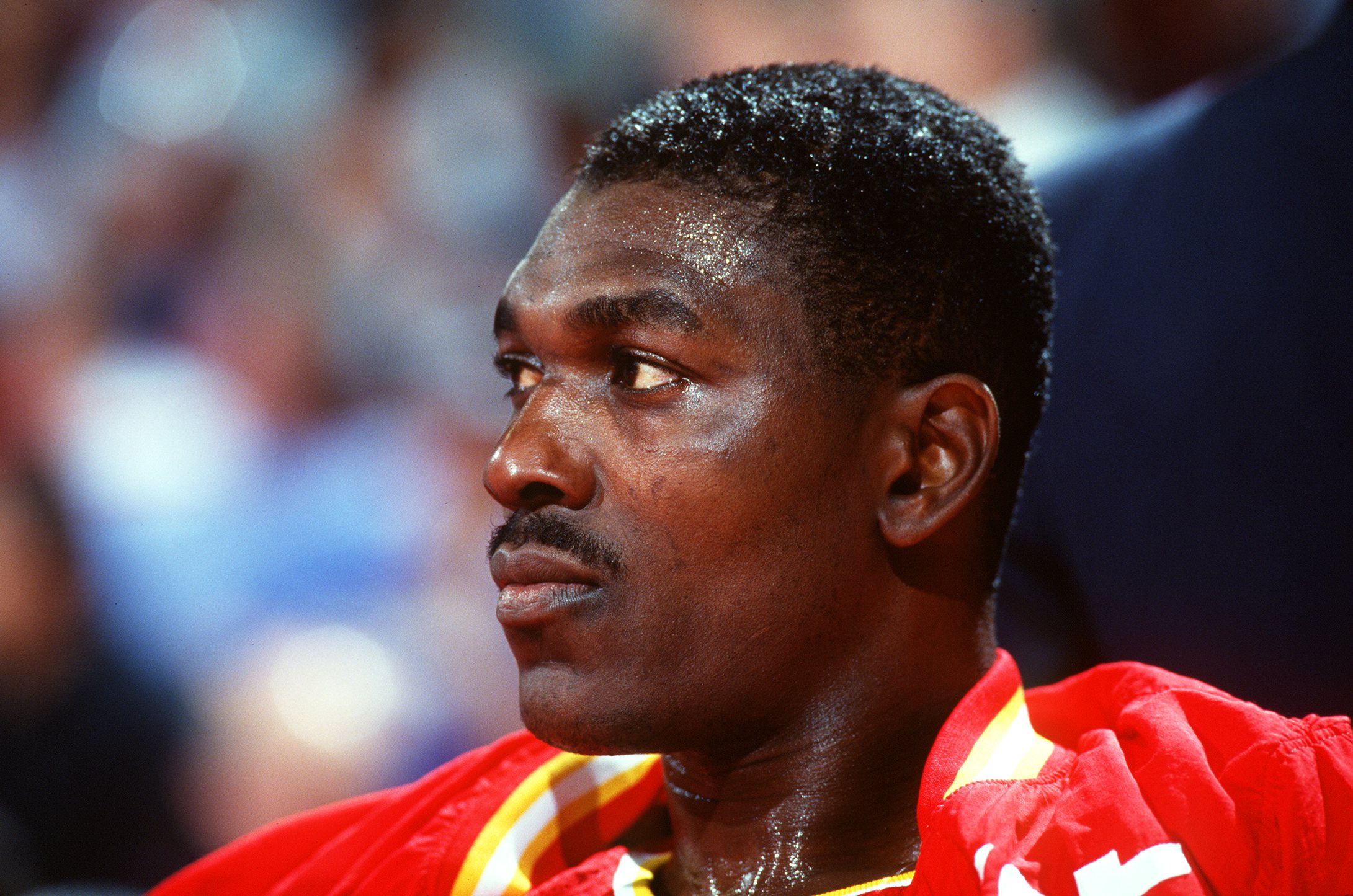 People don't realize just how incredible Ralph Sampson was in Houston. The 7'4 center averaged 19.7 points and 10.5 rebounds per game in 305 appearances with the Rockets and he would be remembered as a legendary NBA force if not for (legitimate) concerns over longevity. Still, the duo that he formed with Hakeem Olajuwon as the "Twin Towers" was always going to be included on this list and for good reason.
Sampson arrived one year prior to Olajuwon, meaning that the Rockets only had both players for about 3.5 seasons. One of those campaigns ended with an NBA Finals loss to the Boston Celtics in 1986 and, in general, Houston was wildly successful with the two big men as the focus of everything on the floor. Olajuwon wasn't a full-blown legend with two NBA titles yet, but he averaged more than 22 points, 11 rebounds, and three blocks per game alongside Sampson. It seems crazy now that he was basically a full-time power forward at the time.
Ralph Sampson is one of the all-time "what if?" players in NBA history, but that doesn't diminish what he and Hakeem Olajuwon actually accomplished together.
3) Kevin McHale and Robert Parish
Larry Bird was the best player for the Boston Celtics throughout the 1980s and that isn't really up for debate. However, his partners in crime were Hall of Fame inductees for a reason and they form an all-time duo. McHale and Parish played together for 13 (!) seasons up front in Boston and that doubled as the entirety of McHale's career as an NBA player. The result was three championships, 16 combined All-Star selections, and a lifetime of being underrated as a result of the final member of their frontcourt trio.
Still, McHale finished with averages of 17.9 points and 7.3 rebounds per game during his career and Parish added 16.5 points and 10.0 rebounds per game over his Boston stint. It could be argued that neither player was legitimately elite during the entire life of the duo, but both were All-Star level and that lengthy track record can't be questioned.
2) Tim Duncan and David Robinson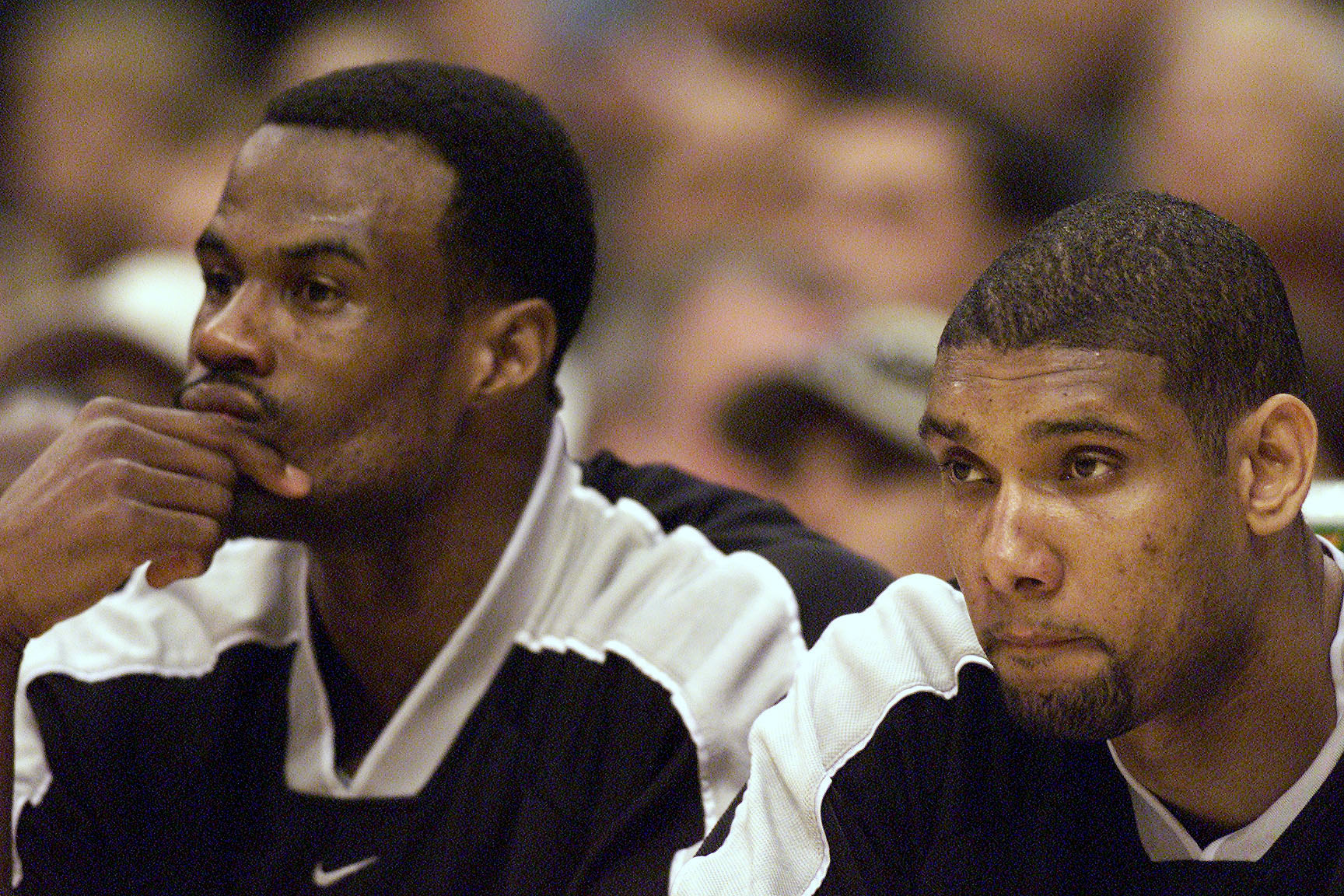 The fact that David Robinson is now the "other guy" in this pairing is remarkable in itself. The Admiral finished his Hall of Fame career as a two-time NBA champion, 10-time All-Star, former MVP, and 8-time All-Defensive selection. But playing with the best power forward of all-time will leave you unfortunately overshadowed. Ironically, it was actually an injury to Robinson initially that opened the door for Duncan's arrival … and the rest is history.
Robinson appeared in only six games during the 1996-1997 season and, with a stroke of luck, the Spurs were able to draft Duncan out of Wake Forest. The duo operated together for the next six years , and even though Robinson was quickly beyond his prime, he remained a high-level player. Over those six campaigns, Robinson averaged 15.2 points, 9.2 rebounds, and 2.2 blocks per game and that included the twilight of his upper-echelon career.
As for Duncan, you know the drill. The Big Fundamental averaged 22.9 points, 12.3 rebounds, and 2.5 blocks per game over the six seasons that included Robinson as his running mate and that stint included two titles. It would be correct to argue that Duncan's absolute apex also came during this run, as he led the Spurs to the 2003 championship with an MVP performance.
If this was a "best frontcourt duos of the last 40 years," Duncan and Robinson would win and there would be no shame in them landing in the top spot. Alas, here we are.
1) Bill Russell and Tommy Heinsohn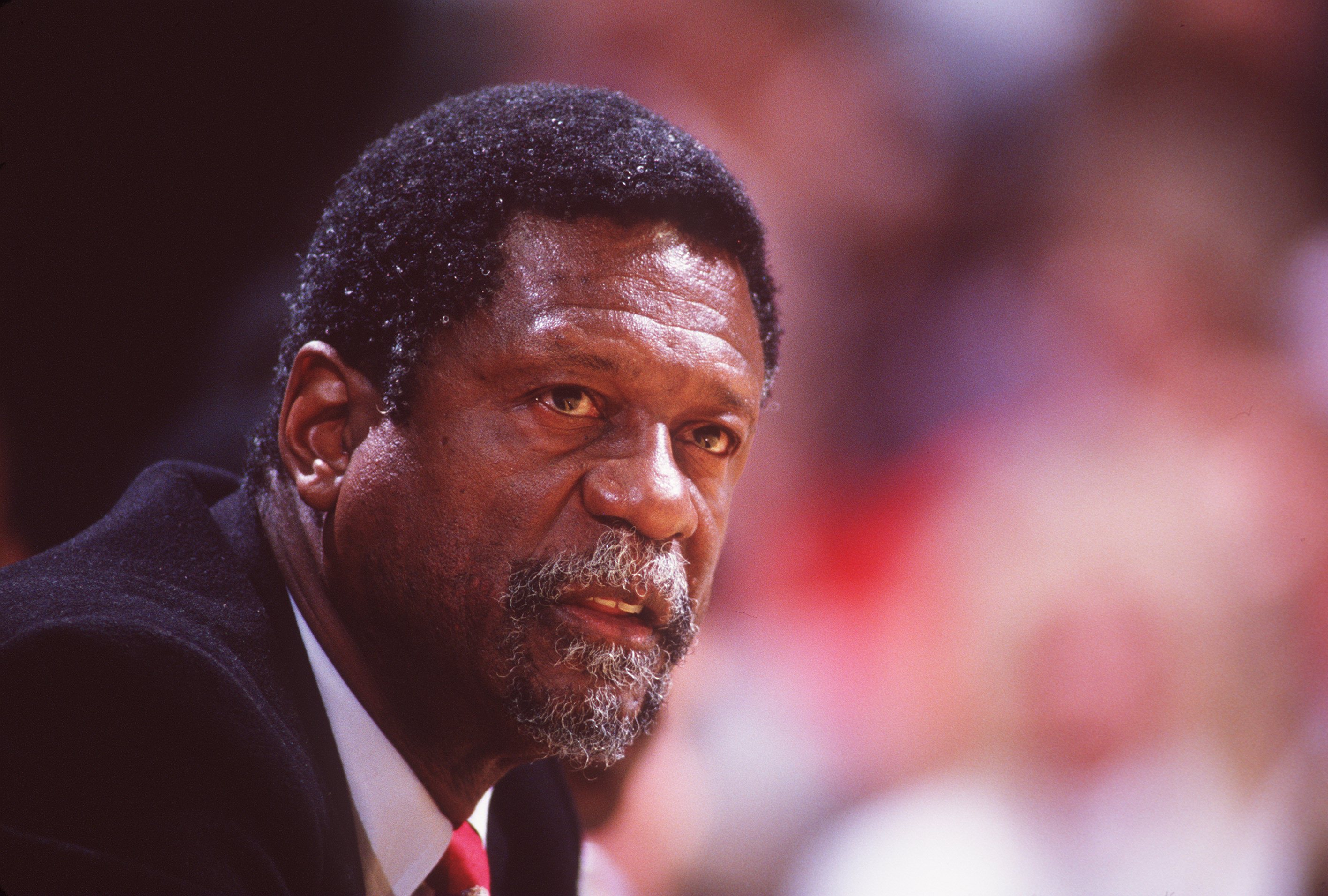 This pairing sitting atop the list might surprise some people, but it really shouldn't. The Boston Celtics won eight championships over the nine-season stretch between 1957 and 1965. That, non-coincidentally, formed the nine-season tenure that paired Bill Russell and Tommy Heinsohn together in the frontcourt for Boston, and that explains quite a bit.
It should be noted that Heinsohn wasn't a pure power forward, with Satch Sanders also serving in a similar role. However, Heinsohn is listed as the power forward on each of the teams and his career averages of 18.6 points and 8.8 rebounds per game speak for themselves. Was he an uber-elite player? Maybe not, but the current Celtics broadcaster was a six-time All-Star and four-time All-NBA selection. In short, he belongs and, really, his running mate is the reason we're here.
Bill Russell was unbelievable in every sense of the word and this was an easier choice given the fact that he and Heinsohn arrived in Boston simultaneously. Over the nine seasons in question, Russell won five (!) MVP awards in addition to the eight titles during this span, and he averaged 16.5 points and a comical 23.4 rebounds per game. There is no credible list by which Russell isn't a top ten player in NBA history and, if winning is valued at the highest level, he quickly creeps into the top five by virtue of 11 total NBA titles as a player.
It feels safe to assume that most NBA fans in 2017 aren't jumping to Bill Russell and Tommy Heinsohn as the top frontcourt duo in league history, but they should – because it's true.