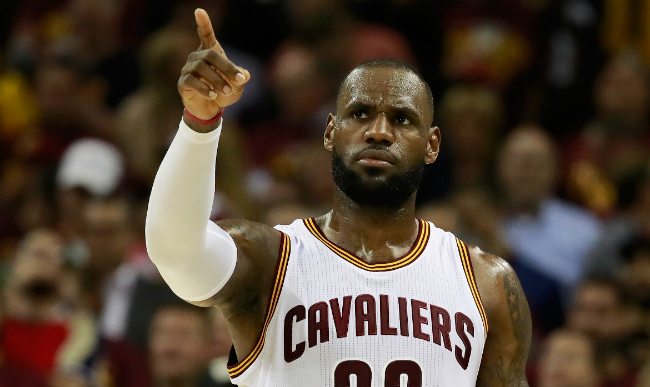 Bill Laimbeer's NBA career was famous for a few reasons, chief among them was the fact that he was the enforcer on the Pistons teams that were really good at slowing down Michael Jordan early in his career. Those teams were famous for their defensive strategy focused on the Bulls' star that became known as the "Jordan Rules."
Jordan and the Bulls eventually figured out how to beat Laimbeer and the Bad Boy Pistons, but they are still arguably the greatest rival of his career. Fast forward a few decades and Laimbeer—who is now the head coach of the WNBA's New York Liberty—decided to use his expertise on Jordan to make a statement on Jordan's GOAT credentials.
According to Laimbeer, Jordan is not the best basketball player of all time. Instead, that honor goes to LeBron James.
"I'll take LeBron James, absolutely," Laimbeer said during an appearance on Etan Thomas' podcast, "The Rematch," according to USA Today.
Laimbeer went on to discuss how the league has never seen anyone with the physical gifts that LeBron possesses. He mentioned that LeBron is able to bully through people while also mentioning that Jordan wasn't as strong. He eventually started discussing how LeBron is superior to Jordan when you're comparing the two as basketball players.
"LeBron can do anything," Laimbeer said. "Michael couldn't get all the rebounds. He couldn't be the assist man like LeBron James can. He was very focused on scoring, a deadly assassin, but the rest of the part of his game, LeBron James is better than Michael Jordan."
This is the usual argument for LeBron: His all-around game is better than Jordan's, and if you're trying to determine the best basketball player, that's the most important thing. Whether that is true or not is up to the person arguing for or against LeBron, but at least we know that this is where Laimbeer stands on the issue.
(Via USA Today)