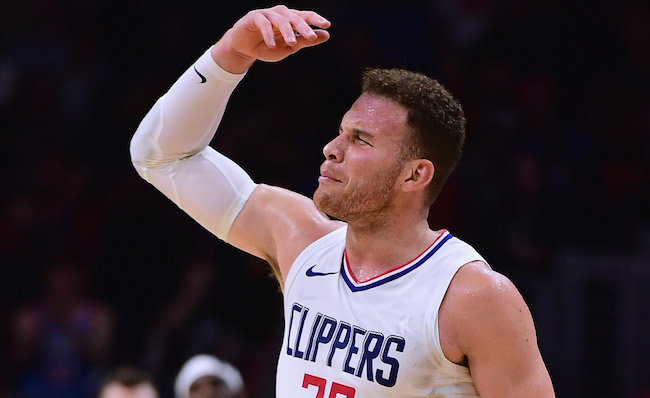 Blake Griffin is known for having a great sense of humor, but that figured to be put to the test on Monday when he was traded to the Pistons by the Clippers.
News of trade talks broke in the early evening and shortly after the trade was done, as L.A. has apparently begun its rebuild in earnest. Griffin heads to Detroit along with Willie Reed and Brice Johnson, while the Clippers will bring back Tobias Harris, Avery Bradley, Boban Marjanovic and a pair of future draft picks.
With Griffin gone, the Clippers reportedly plan on shipping out their remaining two stars and looking to the future, but in the interim, the NBA world remains shellshocked by Griffin's sudden move. Fans, media and other players were stunned by the trade, as was Griffin himself who took to Twitter to post the perfect reaction GIF for the situation.

Griffin signed in L.A. with the idea that he'd be a "Clipper for life," and that was that sales pitch the Clippers made to him in their over-the-top and, at times, downright absurd free agency pitch to the forward. However, with the team sputtering around .500 this season, they have clearly decided it's time to go in a different direction and that Griffin isn't the centerpiece to build around.
Aside from Griffin, the best reaction in the NBA came from Paul Pierce as he tried to offer up his surprise on the deal, but made a pretty funny autocorrect error, considering he was once teammates with Griffin.
Have you checked out the DIME podcast?
[protected-iframe id="fc3d9fa6146ffd647787c57d142af141-60970621-10222937″ info="https://omny.fm/shows/the-dime-podcast/episode-17-chopz/embed?style=artwork" width="100%" height="180″ frameborder="0″]