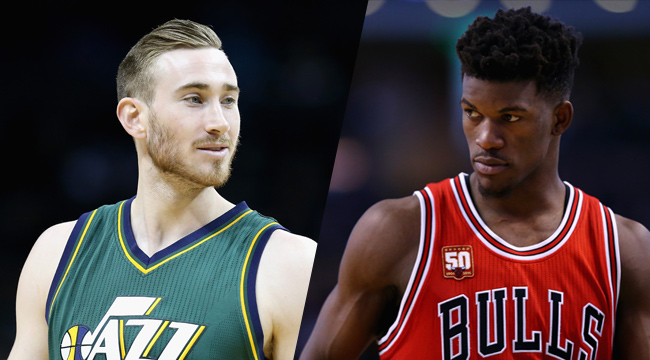 For all the moving pieces of this offseason, the team with possibly the most assets to play with has the most simple directive: The Boston Celtics need a star to be the offensive centerpiece of their young and versatile roster. They don't look to have a shot at signing Kevin Durant, a lot of the shine has come off Kevin Love, and they missed out on Ben Simmons and Brandon Ingram by slotting third in the NBA Draft, so their quickest route to a star is a trade. The only problem is that no one seems to want to give them one.
The Celtics have made calls about Gordon Hayward, Jimmy Butler, Khris Middleton and Jabari Parker, according to ESPN's Marc Stein, dangling the No. 3 pick as the centerpiece of what we can assume is a larger package, but they've been "rebuffed." It's not hard to see why, for as good as Kris Dunn (or Dragan Bender, or Marquese Chriss) could be, it's still highly doubtful he'll become the caliber of player Butler or Hayward already are (it's doubtful anyone will; they're great). As for Middleton and Parker, the Bucks see them as part of a devastating core of wing studs along with Giannis Antetokounmpo. Dunn would be intriguing, but Giannis is already their point guard.
Meanwhile, the Sixers are holding up Jahlil Okafor and Nerlens Noel and yelling, "Ooh, pick us! Pick us!" But neither are complete players, nor do they look particularly likely to become above average on their weak side of the floor (Okafor's defense and Noel's offense). As dominant a rim protector Noel could be, and as dominant a scorer Okafor could be, they still don't fit what the Celtics are looking for – but with the third pick in a two-man draft as their best asset, they might be the best Boston can do this offseason.
(Via ESPN)