Work, dedication and earning one's place are principles that seem to be the base that keeps Brice Johnson standing taller than his 6'11 frame. The UNC standout is the quiet, unassuming type whose demeanor has presented a complex duality. Johnson burns with passion on the court, but he isn't outwardly emotional off the floor.
His Tar Heels lost in the national championship game in heartbreaking fashion, and for most young elite athletes that's the most devastating thing they can face. But Johnson knows true loss. His mother passed away when he was just 13 years old and he's never forgotten her. While basketball is an important outlet, the people and connections around him are what matter most.
Johnson's experiences have matured beyond his current years, but he still has a young man's interest in things like Grand Theft Auto and Call of Duty. He'll listen to anything from Chance the Rapper to Nick Jonas but prefers spending time with his girlfriend watching a movie as opposed to clubbing and being on the scene. Johnson will turn 22 days after the NBA Draft, and he's ready for the next phase of his life as his eyes stay fixated on improvement and the future.
Johnson took some time to speak with Dime Magazine as he prepares for the draft, and he had the chance to show off his maturity and personality, discussing everything from not starting as a freshman in high school to his love of blocking shots.
Dime: How has staying at UNC all four years helped your maturity and development?
Brice Johnson: It just helped being there over the last four years getting my body adjusted to the game — getting my body a little stronger from high school. I was able to stay and learn a couple of tricks here and there on how to score the ball, rebound on the defensive end and block shots. It just helped my overall game evolve in the long run when it comes to going to the NBA.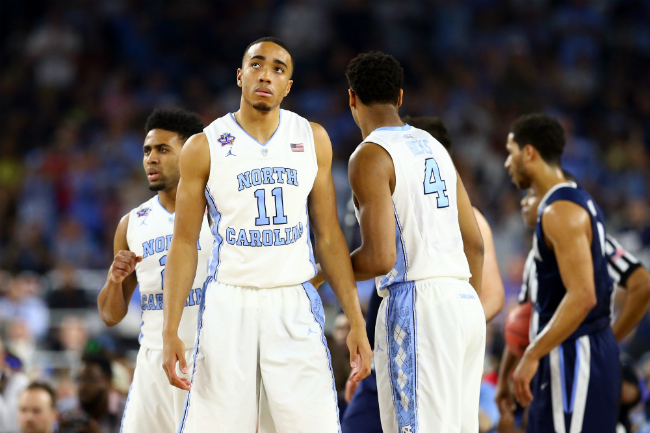 What did attending UNC do for you off the court that you will remember the most?
Just being able to network with different individuals outside of basketball. Some of my advisors in school who helped me build a resume and learning how to make new friends and connections. Looking towards the future with people who, if they have a job someday and it's something you might want, maybe you can call them up.
What did you major in?
Sports Administration. I want to be in the front office of an NBA or NFL team someday.
Some analysts feel like big schools such as UNC stunt the statistics of talented players due to the program depth? Do you in anyway feel like that is true?
Absolutely not. You just have to go out there and put in the work. When you do that, you will be rewarded. Sometimes you just have to wait for your turn. Those schools have major players coming through every year, so sometimes it might not be your role to score a lot of points and get a lot of rebounds. Play your role because it's not about you, it's about the team and that's just the way I've always played.
As you evaluate yourself in preparation of the NBA draft, what are things that you want to work on?
Getting my body prepared because those are grown men in the NBA. I need to get ready for that 82 game schedule.
You are a coach's son. How has that affected your game and even outlook on the game on your development early on?
He [dad] didn't give me anything, and he taught me how to earn everything I got. He was my coach in high school all four years and even though I was on varsity — I don't think I started my freshman year. That just goes to show you he didn't care about all that stuff. He just wanted me to put in the work.
Going back to that … not starting as a freshman. Is that something you were upset about in that moment, obviously being a talent and the son of the coach?
I definitely didn't feel entitled. There were guys on that team that were bigger and stronger than I was. Some of them were seniors, and just because I'm his son it didn't mean I needed to start. I didn't play very well, and I don't feel as if I should have started. I worked hard and earned that right over the next couple years
So you are already a public figure of sorts and you are almost forced to live your life in the media eye. You are dating a fellow hooper in Faith Suggs from Duke. How has dating someone who understands the commitment to basketball helped you both?
It's been amazing, man. She's truly the best. She's been through it all with me. Even through this process now, I just saw her, and we're still having a great time together. I love her to death. It's just great to have someone who understands what you are going through, and in turn I can help her through her process too. It's just great and I'm truly enjoying it.
That's a great situation to be in. As a counterpoint to that, is it something that you think is needed in terms of having someone who has the same pressures and struggle? You always hear about athletes or entertainers who say they can only date someone from the industry who understands what they are going through. Is that how you feel?
For myself I think I need someone who can understand. At the end of the day it's going to be tough for me, and I need someone who understands the time constraints that comes with basketball. I do need to be with someone who can relate to that.
Transitioning back to the floor is there anybody in specific whose team you look at right now in the NBA and say 'I know I can go there and help immediately' with your specific skillset?
To be honest with the way I play I feel like I can help anybody. I can play the 4 or the 5, just got to get my body in shape to play the 5 a little more. I'm just being honest with you not giving a politically correct answer at all. I feel like I can help any team —that's just how versatile my game is.
You could go anywhere between the lottery and the end of the first round? How do you prepare your individual workouts with such a wide spectrum?
Treat everything as a normal workout. I'm sure there a couple question marks here and there about if I can shoot, and that's probably the biggest deciding factor on where I end up. Some questions about whether or not I play hard all the time, which I kind of proved that I do. But whoever wants to give me an opportunity I'll take it. I am not hoping to be here or hoping to be there. I'm just happy to have the opportunity because I know a lot of guys don't get the opportunity to go the NBA. I'm not going to take it for granted.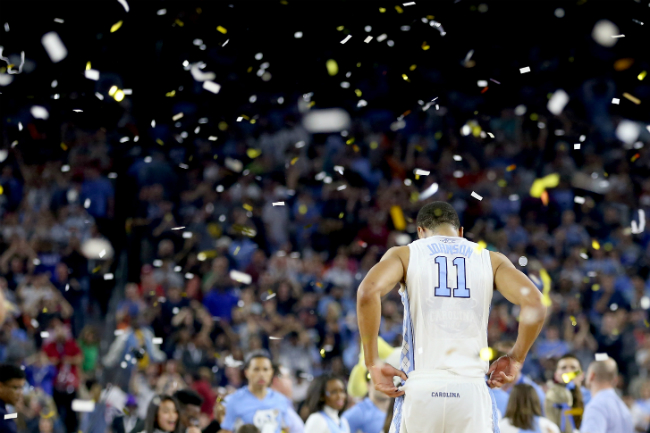 To date what do you mark as your biggest accomplishment on the court?
It would have to be the game verse Florida State when I had like 40 points and 20 something rebounds. I can't really remember the statistics specifically but that's probably my biggest accomplishment. (He had 39 points & 23 rebounds)
What's your biggest accomplishment off the floor?
Graduating from college. That's something I promised both my parents. My mom is not here unfortunately, but I was still able to keep that promise and get my degree.
 Would you rather have 30 points or 10 blocks?
Ten blocks, definitely.
Why 10 blocks?
Because, man, it's a lot of fun to throw somebody's shot in the stands.
So are you going to be doing the Mutombo wag or anything like that?
Oh yeah definitely. Getting 30 points and dunking the ball the entire time is fun, but I think blocking shots is little bit better. You can really hurt some people's feelings when you block it really hard.