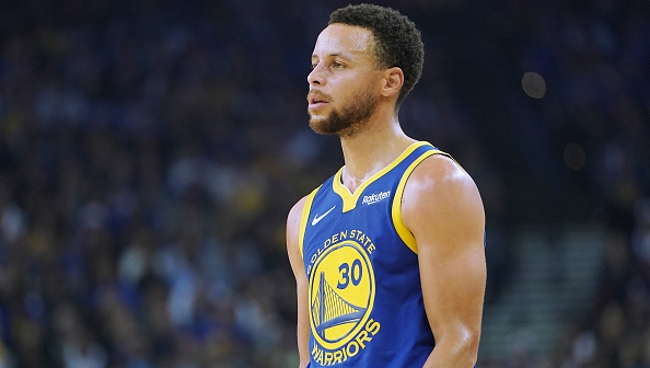 Imagine, for a moment, if the Golden State Warriors weren't the juggernaut they have been over the last few years because the team decided to move Steph Curry during his early years as a professional. According to Milwaukee Bucks co-owner Marc Lasry, that exact thing nearly happened at some point during the 2011-12 season.
A potential Curry-to-Milwaukee deal has popped up in the past, with Sports Illustrated pointing out that former Warriors general manager Larry Riley claiming that Curry was never really discussed all that seriously, because the Warriors wanted to move Monta Ellis instead. The deal, as it came to be, saw Andrew Bogut and Stephen Jackson head to Oakland for Ellis and Ekpe Udoh.
However, Lasry, in a conversation with Frank Isola of The Athletic, claims that claims that the deal's downfall was the Bucks' medical staff being scared off by Curry's history of ankle injuries. For context, Lasry brought the deal up in response to a 2016 quote by Warriors owner Joe Lacob, who said the team was "light years" ahead of" the rest of the league "in terms of structure."
"I don't know if they can be light years ahead if they traded Steph Curry to the Bucks for Andrew Bogut," Lasry told Isola. "That was the deal. But the Bucks' medical staff didn't think Steph's ankle would hold up. That killed the deal. So, I don't know if that's being light years. It's luck. And that's fine."
Lasry was able to look back on the situation with a sense of humor by saying "I think we got rid of that medical staff when we bought the team," but looking back with everything we know now, the fact that a trade almost saw Curry get swapped for Bogut and Jackson is absolutely fascinating. It's a trade that would have, in all likelihood, led to multiple championships changing hands and completely changed the trajectories for both teams — without Curry, the Warriors are not a modern dynasty, and with Curry, who knows if Giannis Antentekounmpo is in Milwaukee right now. This doesn't even get into some major questions that would have very likely had a different answer than what ended up happening like "Where is Kevin Durant playing basketball right now?"
It really is a fantastic "What If?" especially because it's something that could have easily happened if — as Lasry claims — the Bucks' medical staff wasn't scared off by Curry's ankle.
(Via The Athletic)