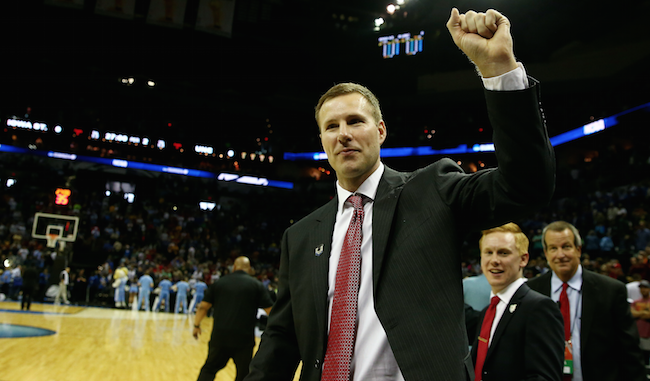 Rid of Tom Thibodeau, it's finally time for the Chicago Bulls to look ahead. And it appears they've long had a vision in place regarding the team's new leader.
According to ESPN's Andy Katz and Nick Friedell, Chicago is finalizing a contract with rumored favorite Fred Hoiberg of Iowa State University.
The Chicago Bulls are negotiating a five-year contract with Iowa State coach Fred Hoiberg to become their next head coach, multiple league sources told ESPN's Andy Katz and Nick Friedell.

A source close to situation told ESPN's Jeff Goodman that Hoiberg will meet with the Bulls on Monday and that the sides are expected to complete a deal, barring a last-second collapse in negotiations.

Although contract language is still being hammered out, multiple sources said the feeling from many within the Bulls organization is that the deal is all but complete.
Frank Isola of the New York Daily News reported on Saturday that the deal between Hoiberg and the Bulls "is believed to be in the $25 million range over five years."
This latest intel confirms weeks of speculation that the 42-year-old was the most likely candidate to replace Thibodeau. Just a day after Thibodeau's firing, news broke that Hoiberg had 'gentlemen's agreement' with Bulls management to become the team's coach.
"The Mayor" took the reins at his alma mater in 2010, notching an impressive 115-56 record and four NCAA Tournament births in five seasons. Hoiberg played 10 NBA seasons – four of which were spent in Chicago – before retiring a decade ago and assuming a position in the Minnesota Timberwolves' front office.
We'll keep you updated as the marriage between Hoiberg and the Bulls finally becomes official.