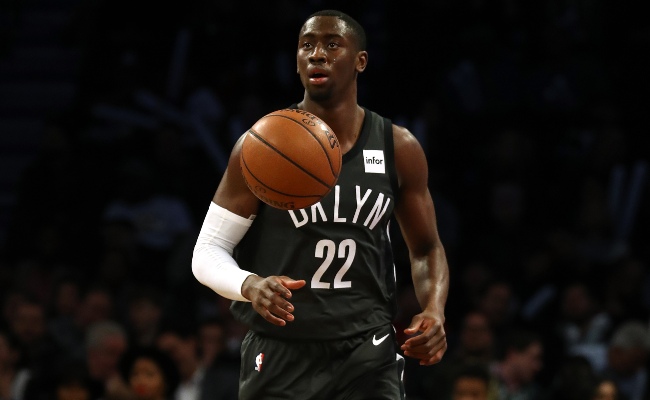 The Brooklyn Nets have a bright future, but before they get there, they have to focus on an encouraging present. Brooklyn is currently sitting at 38-36 on the year, good enough for the seven spot in the Eastern Conference. While no one expects the Nets to be a legitimate championship contender when the playoffs roll around, they're a good, exciting basketball team that might annoy a higher seed.
Still, it's hard not to see how Brooklyn's young players have developed this year and be excited about the future. It also helps that the Nets have a metric ton of cap space heading into the summer and are expected to be aggressive in free agency while pursuing the biggest names on the market.
That played a role in some people on social media cracking jokes over Kevin Durant's newest off-court project. Durant's Thirty Five Ventures teamed up with Alaska Airlines and Uninterrupted to make "Fly By," described by AdWeek as a "the original three-part series is an intimate, personal tour of some of the cities that NBA players call home." The first episode, featuring Durant and Quinn Cook touring San Francisco, already hit he internet. Another will have Kyle Kuzma show off Los Angeles.

But the one that turned heads was the announced tour of Brooklyn with D'Angelo Russell. The Nets' breakout star will show off the city, and naturally, people tried reading tea leaves, even if there probably isn't a single reason to think there's anything there. It did, however, lead to Brian Lewis of the New York Post asking Nets coach Kenny Atkinson and guard Caris LeVert about Russell's role in the series, and while Atkinson was hilariously careful to not say anything that can be considered tampering, LeVert gave a lengthy breakdown about why Durant-level players should pay attention to Brooklyn.
"It's pretty cool," LeVert said before the Nets eliminated the Lakers from playoff contention with a 111-106 win. "It speaks to not only what we've done this season as a team, but to what D'Angelo has done on the court and also being a leader off the court that guys like Kevin Durant want to be close to him and a part of what he's doing.

"I don't think superstars, especially Kevin, want to be the one who has to carry the whole team, the full load on his own. He's in his 30s now, so he definitely wants to go to a team that has a good core, has a good culture, has good guys on the team, and we fit all those categories."

LeVert thinks Russell could be a selling point to Durant or other stars.

"[Russell's] played at an All-Star level. Everybody wants to play with a great point guard, a great floor general, and he's put himself in that conversation for sure. That lessens the load for a guy like Kevin Durant or another superstar who wants to come play with us. They don't want to be the only one on the team, so that's very attractive that D'Angelo has elevated himself to that level to play with."
We'll see if the NBA gets unhappy about a current player talking about an upcoming free agent like this — especially because he's specifically referencing one player — but give LeVert credit, this is one heck of a pitch for the Nets.