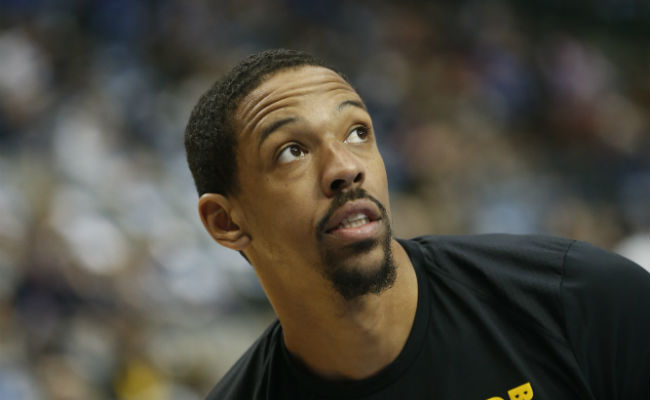 Channing Frye is not having as relaxing an All-Star break as many other NBA players. Though a trade to the Los Angeles Lakers meant that Frye could enjoy the festivities up close and personal this weekend, it turns out he had plans in Ohio.
On Saturday, the Lakers confirmed that the veteran forward had to get his appendix removed. The procedure occurred on Friday night in Cleveland.
It doesn't appear that Frye's appendix actually burst, which would make the surgery much more complicated. He seemed to be in good spirits about the procedure, though, joking on Saturday that it means he will be able to dunk more now that he's lighter. And not only does Frye think he'll be able to dunk, he seems to believe getting his appendix out means he'll start throwing down with some frequency.
The Lakers will be without Frye's services for the next week as he recovers from the procedure, and he's going to miss all the All-Star festivities as he's posted up in Cleveland, but it's good to see he has a sense of humor about the surgery. The 34 year old has certainly had an interesting last few weeks, with a trade from Cleveland sending him to Los Angeles. Now, his body made him head back to his old stomping grounds.