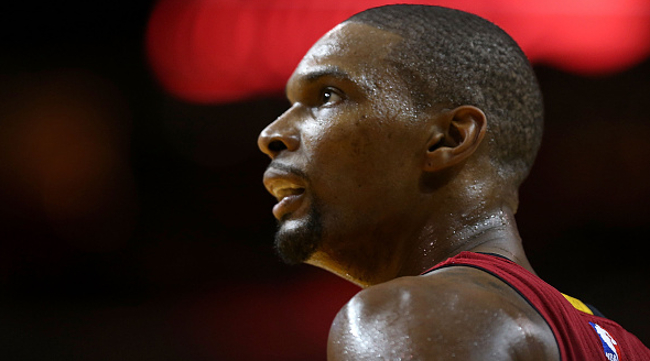 The Chris Bosh saga in Miami appears to have come to an unceremonious end. After failing his most recent physical – which indicated he still has lingering issues with life-threatening blood clots – Pat Riley said at the start of training camp earlier this week that his days with the Heat are over.
Bosh, however, remains adamant that his basketball career isn't finished and expressed no uncertain amount of disbelief and disappointment in how the front office has handled the situation. In the latest installment of his ongoing video series "Rebuilt" with Uninterrupted, the two-time champ criticized the organization by claiming that he never received a call or text and had to learn about his fate via the media. Hat tip to RealGM for the text of those segments of the video:
"I didn't get a call or a text or anything like that. I mean, it's a business. We understand that. We always say those things. But if you say certain things to the person and you win championships and you have these moments, you don't want to find things out through the media."

"It's kind of tough," he said. "We say all these things: the commitment, brotherhood and all these things. And then, for whatever reason, you find out, or I find out like this. So, it hurts.

"You think when you're done playing, this is how it's going to go: You ride off into the sunset, everything is all good, you blow kisses and maybe a couple of tears are shed and everything and the people just send you off. And that's not so much the case with me. So, I guess my career in Miami's done. My career's not done. But I did not expect that at all."
Bosh later acknowledged that, although he definitely plans to make a return, things will have to be put on hold once again, just as they have the last two seasons. But for the sake of his health and his family, Bosh might eventually have to face the reality that retirement is the only wise decision here. Even if his career is cut tragically short, he will still likely end up in the Hall of Fame.