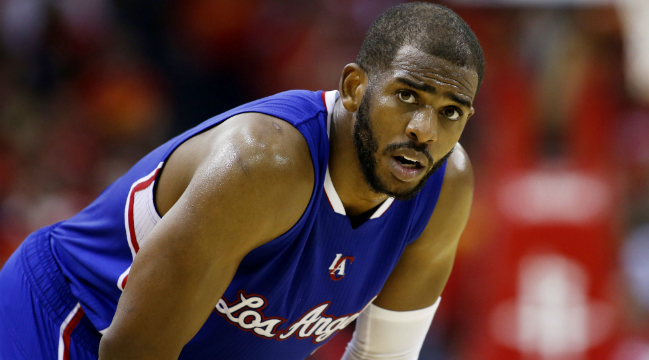 The Los Angeles Clippers were undoubtedly hoping that a clean x-ray for star point guard Chris Paul would be a positive indication for the immediate future of his health status. However, that does not appear to be the case for one of the game's best, as the team officially announced on Tuesday evening that Paul will miss between six and eight weeks as a result of a torn ligament in his left thumb.
With Blake Griffin already on the shelf for a few more weeks, this is devastating news for the previously red-hot Clippers. Los Angeles managed to knock off the Oklahoma City Thunder by a comfortable, 22-point margin on Monday with Paul playing just 14 minutes, but that is likely an outlier considering the fact that the Clippers are built with a star-driven approach. Barring setbacks, Griffin should return before Paul if stated timelines are adhered to, but Paul's unique offensive brilliance is something that Doc Rivers' team simply is not set up to withstand for long periods of time.

During his age-31 season, Paul is averaging 17.5 points, 9.7 assists, 5.3 rebounds and 2.3 steals per game. For good measure, the point guard remains one of the most efficient offensive forces at the position, knocking down 39.5 percent of his three-point attempts and an impressive 47.1 percent of his field goal attempts for the season. Defensively, Paul's presence will also be missed considerably, as he presents a strong front at the point of attack, overcoming size limitations with something of a pitbull mentality and an unquestioned basketball IQ.
In Paul's stead, the Clippers will likely be forced to turn to some combination of Raymond Felton, Austin Rivers and Jamal Crawford ball-handling duties, though no single player could reasonably be asked to duplicate his production. Los Angeles will miss Paul and Griffin heavily over the next few weeks and the challenge for the Clippers will simply be to stay afloat.