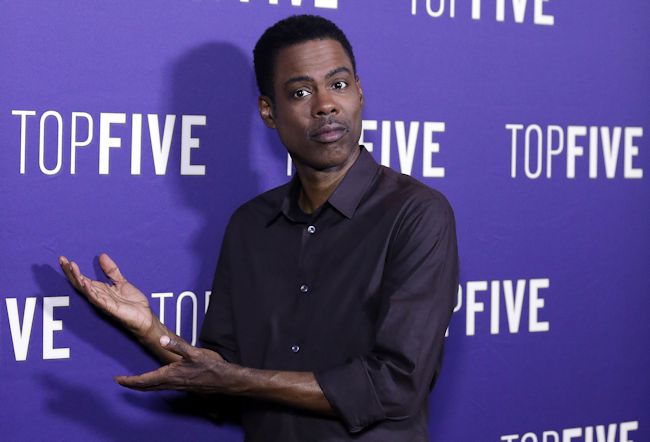 Funnyman Chris Rock is in the midst of a spectacular career resurgence. After treading water for several years in the wake of the insufferable Grownups franchise and just generally resting on his laurels, Rock has staged one of the more inspiring comebacks of the new millennium. Just this past year, he's hosted Saturday Night Live; written, directed, and starred in the hit film Top Five; had one of the more poignant observations about race relations in America during the Ferguson ordeal; and is working on finalizing a comedy tour this fall that would feature him alongside Dave Chappelle.
The other day, Rock had a happy birthday message for former Warriors coach Mark Jackson who recently turned 50 (and whose birthday, in a glorious bit of serendipity, falls on April Fools' Day). Rock's bit starts at the 9:32 mark of the video below.
"I know what you're thinking," Rock said before starting to joke. "You watch the games, and you go, 'Oh so now Steph Curry's going to play defense for the white man. Couldn't play it for the brother. Now he's like Dennis Rodman.

Couldn't do it for you. Yeah, everybody's boxing out now. Couldn't do it for a black man. Ooh, they play some defense for the white man, don't they? Ooh, they play some good defense for the white man."
Indeed, Curry has been an integral part of the Warriors' defensive juggernaut this season. Jackson, on the other hand, made waves recently when he said that James Harden, not Curry, is his choice for MVP this season, which elicited this hilarious reaction from Curry's teammate Andrew Bogut.
(video via Heavyn Nicole)