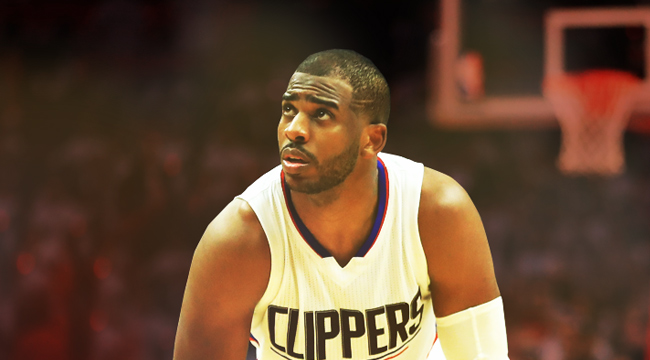 There's an old cliche about pro athletes that they're always the last to know when it's time to retire, and by then, it's already too late. And no, we're not necessarily talking about Paul Pierce, whose Hall of Fame career ended with a whimper on Sunday when the Clippers were ousted by the Jazz in Game 7.
Rather, it's a mantra that holds true for the incarnations of entire teams, as well. For instance, many might argue that the Lob City era in Los Angeles has been over for some time now.
Except nobody thought to tell Doc Rivers. Despite years of underachieving (they've now set a rather dubious NBA record by blowing a series lead in five straight postseasons), the Clippers head coach and general manager said recently that he'd like to give it another go with his core group of Chris Paul, Blake Griffin, and DeAndre Jordan. It was an admirable thing to say, although it didn't help any that he likened his group to the Stockton-Malone era Jazz, who of course came up short in the NBA Finals on consecutive occasions thanks to those pesky Bulls teams of the '90s.
Yet not all of his logic behind wanting to keep Lob City intact is so flawed. Though they've been together for six seasons now, Paul, Griffin, and Jordan are all still firmly in their prime. Doc might also be forgiven for thinking that the interference of cosmic forces (i.e. untimely postseason injuries to their main stars two years in a row) has nothing to do with lack of talent, cohesion, or leadership.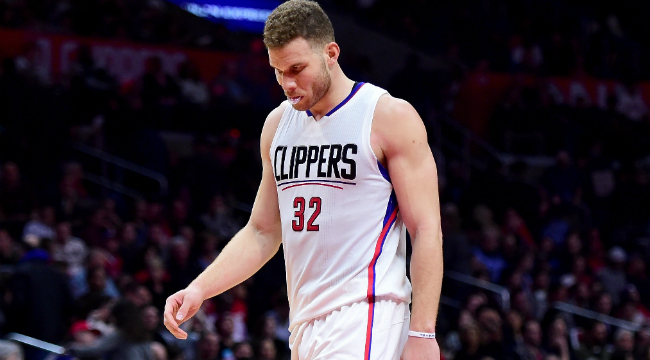 That'll be the rationale behind their latest first-round exit to the Jazz, who punched their ticket to the conference semifinals and in the process potentially sent the Clippers up in flames. If only Blake hadn't injured that big toe, this might have been the Clippers' year to get over the hump. And some folks out there might actually buy into it.
The question is whether Blake himself will buy it, not to mention Paul and J.J. Redick. All three can enter free agency this summer. Redick is in the last year of his contract, and both Blake and Paul have early termination clauses that can allow them to test the waters. Each will obviously command a massive payday, especially in the current market.
ESPN reported this weekend that the organization expects Paul to sign an extension with the team this summer, but that was before their Game 7 meltdown on Sunday. Yet even in his post-game presser, Paul seemed to allude to the idea that he might be back again next season for another run at it (while simultaneously deflecting a question about what the franchise needs to accomplish, roster-wise).
https://twitter.com/NBATV/status/858815606505611265
Even if Paul opts to remain in L.A., there's no guarantee that Blake will follow suit. That same ESPN article also cited several anonymous teammates who admitted that Paul's relentless criticism has taken its toll on team chemistry.
Then there's also the question of whether Doc the GM can, or is even willing to, buck his own nepotistic trend of filling his roster with aging retreads from his Celtics and Magic days, along with other assorted spare parts. It helps, however, that he has the full support of enigmatic owner Steve Ballmer, particularly in terms of spending, which will be a must if they want to re-sign Blake *and* CP3, and still be able to add sufficient talent around them. A hefty luxury tax awaits.
So whether we've witnessed the end of Lob City isn't so clear-cut. It all depends on what each individual actually believes in their hearts to be true (or what they're willing to convince themselves of). Will Doc succeed in getting them the help they need in the offseason? Can they stay healthy? If so, is their core actually good enough to contend with the West's elite?
The future in Los Angeles is as murky as it's ever been.