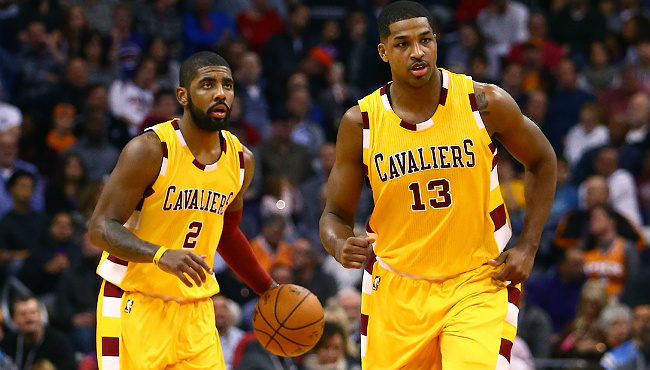 Collin Sexton had himself a game on Saturday night. The Cavaliers rookie has had plenty of struggles in his career, but Saturday against the Bulls everything started to come together for him. The young point guard dropped in 20 points, dished out three assists, and pulled down four rebounds. His performance was enough to pull the Cavs within one point and a chance to win the game at the end.
The Cavs decided to put the ball into the hands of Sexton at the end and give him a chance to win the game. He isolated his man and went to the rim, but his shot attempt came up short of the basket. The Bulls escaped with a victory over the Cavs, but Cleveland has some rare positive momentum to build on thanks to Sexton.
Cavs center Tristan Thompson has been around for nearly a decade now, so he's able to put some perspective on things for the rookie in terms of being able to learn from the ups and downs of this experience. Thompson saw what Sexton did and had some praise for him after the game, comparing this moment to one Kyrie Irving had in a similar spot as a young player.

"It's a great experience for him there will be more games where we put the ball in his hands to make a play. I remember when we played Indiana, Kyrie had something like that too. We were down by one, game on the line and he missed. He made a bunch of game winners after that."
Is this a one-to-one comparison between Sexton and Irving? No, but it's an example of how this type of moment, while frustrating in the presence, can be a major positive going forward for a young player to build off of. He wants to put the ball back into Sexton's hands and he knows that in the future Sexton is going to make these kinds of shots. Just like Irving did. He's confident in him.
Considering some of the negative stuff that's leaked out about Sexton already, it's good on Thompson to stand behind the young player. Sexton needs someone on his side right now and Thompson is showing veteran leadership by sticking up for him.