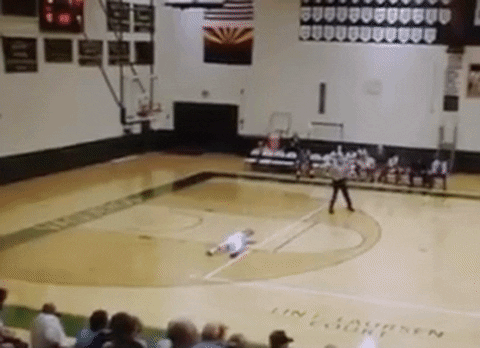 Trace Dimeff is a 6-foot freshman guard on the Central Arizona Junior College men's basketball team. He's also pretty freakin' tough. That's him above during last Saturday's game against Arizona Western.
He told us over Twitter their trainer diagnosed him with a "mild concussion" after the hit you see him take at the beginning of the video below.
"It was in overtime, we were down five with about six seconds left when I made [the shot] to cut the lead to two" Trace told us. "I got subbed out right after and our team had a shot to tie the game as time expired but it didn't go in."
They ended up losing, 87-84, in OT as Trace said, but holy cow is that an impressive bit of shot making after a dangerous blow to the head.
When you lowkey got a mild concussion but ball is still life & you gotta hit the clutch corner three w 5 secs left pic.twitter.com/BqX3v6M70w

— Trace Dimeff (@TDimeff) November 23, 2015