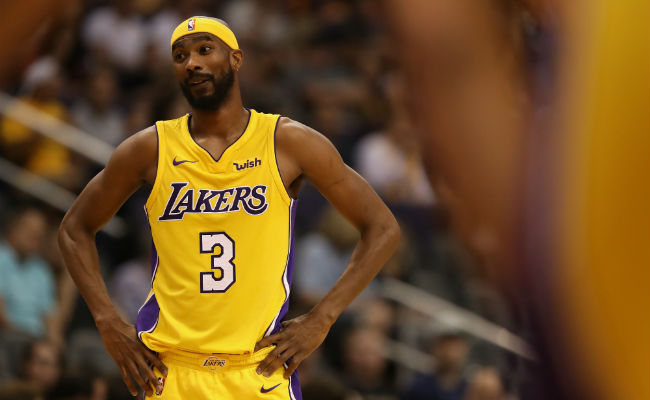 Corey Brewer is heading back to the fold for Billy Donovan. Fresh off being waived by the Los Angeles Lakers on Wednesday, the veteran guard is expected to sign with the Oklahoma City Thunder later this week.
Brewer played a minor role for the Lakers this season, but he may see more use for a Thunder team that's led by his former coach at Florida, where the two won a championship in 2007.
ESPN's Adrian Wojnarowski reported Wednesday night that Brewer will join the Thunder, and because he was waived before the deadline, he will be playoff eligible for a team that hopes to make some noise.
https://twitter.com/wojespn/status/969007356767031296
Brewer has started just five times in the last two seasons, but he's appeared in 54 games for the Lakers this season, averaging 3.7 points, 1.7 rebounds, 0.8 assists and 0.8 steals so far. The Thunder will likely use him for help on the wing, as Andre Roberson is out for the season after injuring his patellar tendon.
The Thunder hold the No. 7 seed in the log-jammed Western Conference and are no sure thing to make the playoffs, but it's a squad that certainly thinks it can play among the best in the league. Getting a little bit more depth never hurts a team looking to make a deep postseason run.