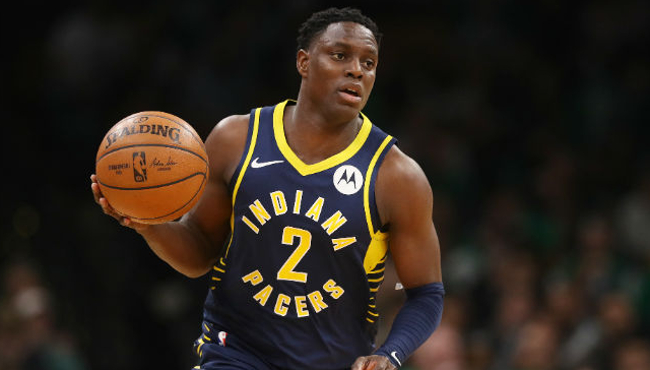 NBA free agency is always loaded with surprises. You often see players landing in situations that nobody saw coming right up until the moment the deal went public. We've learned to expect the unexpected, but that doesn't mean we still can't be surprised sometimes.
As much as we fawn and slaver over the rumors and speculation about guys like Kevin Durant, Kyrie Irving, Kawhi Leonard, etc., it's easy to forget that the secondary players often play as a big a role in shaping the NBA landscape as any of the top-tier guys on the market.
It's one of the main reasons for our recent free agency ranking tiers features an entire subsection of starting-caliber players that are set to command significant paydays come June 30. Pacers guard Darren Collison was emphatically on that tier after a stellar season in Indiana.
But according to a personal essay he published on The Undefeated on Friday night, Collison has decided to abruptly retire from the NBA.
"While I still love basketball, I know there is something more important which is my family and my faith. I am one of Jehovah's Witnesses and my faith means everything to me. I receive so much joy from volunteering to help others and participate in a worldwide ministry. The joy I feel is unmatched.

With that being said, I have decided to retire from the NBA.

Obviously, when you love the game of basketball like I do, you focus more on that and can't do everything else you want for good reason. I have always felt the need to do more to help others; that's why it is so important to try and help out as much as possible."
Collison doesn't specify exactly why he is retiring, but it sure sounds like he wants to focus more on faith and volunteering. At 31, it was later reported that Collison was set to get a pretty significant payday from suitors on the open market.
But that doesn't seem to be enough to keep him in the league. Over his decade-long career in the NBA, Collison has played for five teams, including the Hornets, the Clippers, the Kings, the Mavericks, and the Pacers.