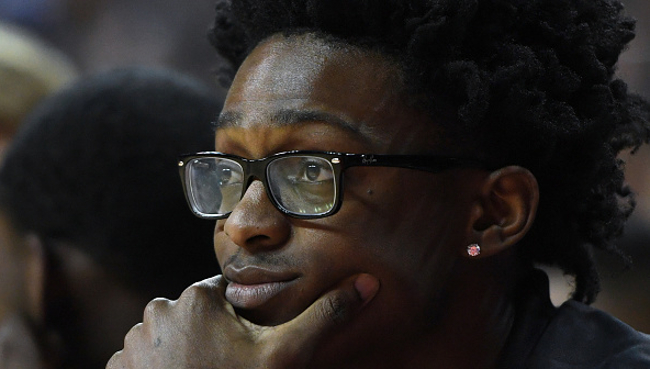 We've officially entered the NBA off-season doldrums. Free agency is, for all practical purposes, over and done with, summer league has come and gone, and now we're left to wander our way through the mid-summer wasteland before actual basketball activities resume this fall.
The same goes for the guys who actually play the sport. They're as bored as we are, and they have to figure out ways to keep themselves entertained, too. Hence this summer's hottest new trend, the #DriveByDunkChallenge. What started as just everyday folks posting videos of themselves on Instagram dunking on random people's hoops has now been gloriously co-opted by NBA players. Just in the past few days, we've seen both Anthony Davis and Jaylen Brown join the fun.
Now, Kings rookie De'Aaron Fox is the latest to get in on the action.
The challenge works best when you can interrupt someone's actual game, but Fox had no such luck in this video as he apparently found empty driveway after empty driveway. Regardless, if you're an NBA fan and love playing pickup ball in front of your house, it's pretty thrilling to think that one of your favorite players might randomly bless you with his presence. Unless it happens to be Gilbert Arenas, who is apparently content to let his kids do his bidding for him.