Sometimes DeMarcus Cousins is a bad, bad man. All the ups and down this season doesn't change the fact the big fella outta Kentucky can ball with the best of them.
He took Nene Hilario — no slouch on the defensive end — to school with this pretty crossover in the paint for the bucket:
Even DMC knew what he did, so he can be forgiven the stank face mean mugging because we did the same thing when we saw it.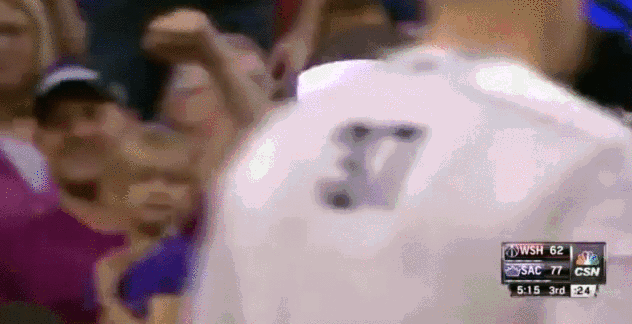 If you're unfamiliar with the stank face, DeAndre Jordan provides a nice example when he demolished Brandon Knight a couple years ago.
Cousins finished with 20 points, seven rebounds, fives assists, three steals and five turnovers in just 22 minutes of action last night in a 109-86 win where they blew the door off Washington in the third quarter, out-scoring the Wizards, 33-20. It's the same quarter when Boogie boogied past Nene and gave him the snarl.
(Video via NBA Sports)