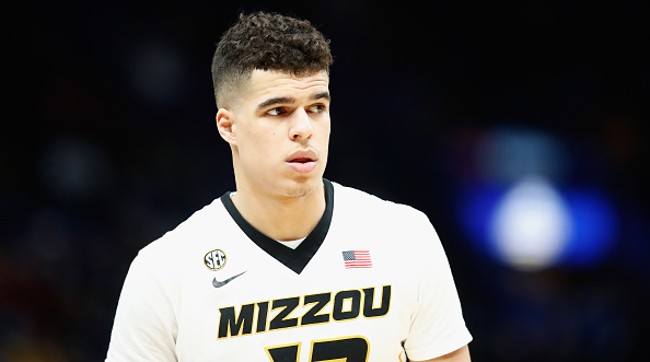 Missouri prospect Michael Porter Jr. has turned out to be one of the biggest enigmas of the 2018 NBA Draft. There's been a great deal of speculation and conjecture surrounding him in recent days regarding the question of just how wary teams might be to take a chance on him after a back injury sidelined him for most of his freshman season at Missouri.
Just a year ago, he was widely considered one of, if not the, top pick in this summer's draft, given his size, shooting touch, and playmaking ability. But sentiment cooled on him significantly in recent days. Still, most mock drafts (including our own) had him going in the top-10, potentially as high as Sacramento at No. 2 if a few things broke right.
But when draft night rolled around on Thursday, the uncertainty was real, and Porter Jr. ended up slipping all the way to the Denver Nuggets with the No. 14 pick.

There have been plenty of comparisons to Joel Embiid, who missed his first two seasons entirely as he was hobbled by injuries but has since become one of the league's premier players. The Nuggets probably don't harbor such lofty expectations, but it's a low-risk decision for the organization and one that could come with high rewards as Porter Jr. could potentially be a perfect fit on their roster going forward.