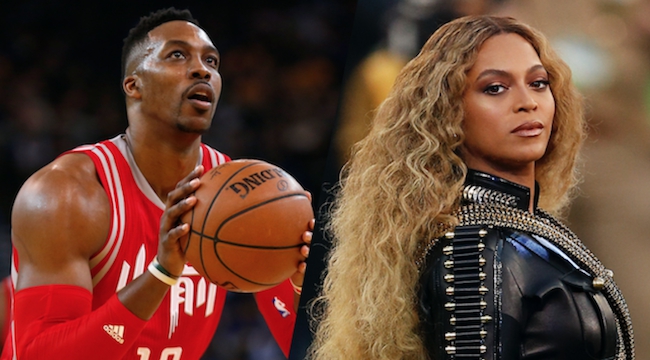 In light of recent Hack-a-Shaq amendments in the NBA, the discussion around woeful big man performance at the free-throw line has ballooned. In the limelight are a few centers whose overall impact on the game is massively positive, but whose troubles with foul shots are so rotten they often can't play in crunch time — like DeAndre Jordan, Andre Drummond and Dwight Howard.
Howard, for his part, recently explained some tricks he's played with himself to try getting over his troubles at the strike. From ESPN's Tom Haberstroh:
In Orlando early in his career, Howard said he hired a personal sports psychologist who used to work with Tiger Woods. He has also tried singing songs in his head to keep his mind off the task.

" 'I used to sing Beyoncé songs, that was my thing,' Howard said. 'I told her about it when I saw her. I said, 'When I sing your song, I make my free throws.' She seemed to like that."
Now with the Atlanta Hawks after a seemingly bad ending with the Houston Rockets, his ex-counterpart, superstar James Harden, is likely singing "boy bye" as Howard heads home with his Odyssean ambitions. In Atlanta, Howard does seem to be taking a less hokey approach to improving his foul shots, working with a specialized trainer:
We'll see if it pays off.
(Via ESPN)