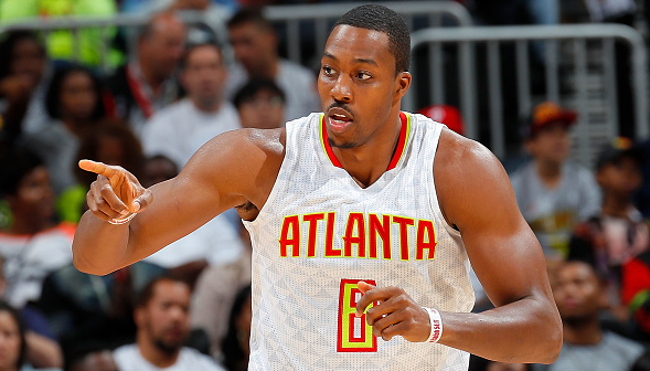 When Dwight Howard was with the Houston Rockets, he had a once-in-a-lifetime opportunity to work directly with perhaps the two best post players in NBA history: Hakeem Olajuwon and Kevin McHale. Confoundingly enough, he still never managed to elevate his back-to-the-basket game.
Despite this – and the fact that the league in general was already trending away from traditional post play – Howard insisted that he needed more touches in the paint. It's a big reason why he's no longer with the franchise. But after averaging his fewest points since his rookie season and a career low in minutes per game in his first year with his hometown Hawks, it looks as if Howard finally recognizes the need to adjust his game to be a productive NBA player going forward, only not in the way you might think.

"I have this guy in Atlanta I've been working with," Howard said on ESPN's The Jump. "I've been working on my threes, really trying to add some range to my game, which is gonna be weird for people to see, I guess, because they're used to seeing me in the paint, battling, but in order for me to play longer, I have to expand my game."
On the one hand, it's admirable that Howard wants to join the modern era, but it's also terribly misguided. To be fair, there are plenty of NBA centers who have extended their range out to the three-point line in recent years: Brook Lopez, Marc Gasol, DeMarcus Cousins, and Anthony Davis are just a few examples.
Howard, however, has never given any indication that he's capable of making shots outside the painted area. He's made just five total three-pointers in his career on 56 attempts and is a historically bad free-throw shooter at just over 53 percent from the line. He'd probably be much better off relegating himself to a roll-man on offense and a rim protector on defense, but the unintentional comedy that will surely accompany this endeavor will be worth more than the price of admission.